سرفصل های مهم
بخش دوم - ارگان
توضیح مختصر
زمان مطالعه

0 دقیقه

سطح

متوسط
دانلود اپلیکیشن «زوم»
این درس را می‌توانید به بهترین شکل و با امکانات عالی در اپلیکیشن «زوم» بخوانید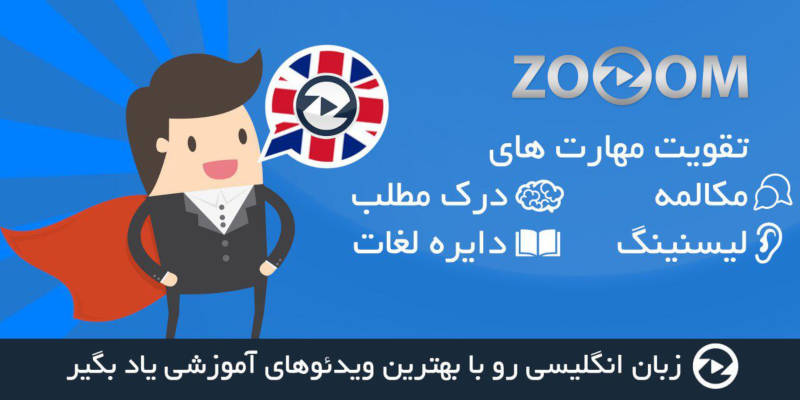 فایل ویدیویی
متن انگلیسی درس
Task 2 Organization
Task 2 for the General Training and Academic IELTS exam requires you to write an essay. So in this lesson we're just going to look at the basic structure of your Task 2 essay to help you think about how you should organize your ideas for that portion of the exam. An important concept for essay organization is the idea of a paragraph.
In its most basic way, a paragraph is something that is organized visually in an essay, in one method by indenting. That's where every time you start a new paragraph you put the first line just a few spaces over from the rest of the lines in the paragraph. That tells the reader that you're starting a new idea, that your new paragraph is beginning.
You can also do a block method. That's where you don't indent the first line, but you do leave a space between your paragraphs. One line is enough. So on your official writing, on you official paper, your test paper you can just leave one line blank in between paragraphs and that will tell the reader that your starting a new paragraph, okay?
You should chose one method or the other don't switch back and forth. You don't need to do both of them so on your IELTS, you need to choose which way you are going to show you are starting a new paragraph. Okay, but a paragraph for your task two essay is going to be about two to five sentences long, in other writing you will do for college or for work or any other, place, really.
You could have paragraphs that are much longer than five sentences. But for your IELTS essay, two to five sentences is good for each paragraph, because of the time. You don't have enough time to write really long paragraphs for your essay. And a paragraph needs to be organized around a clear topic or thought, so each paragraph you write will have it's own main idea, one big idea, that holds all of the rest of the sentences together.
So each paragraph has it's own main idea or basic concept. They are absolutely necessary for your task two essay. You really may not just start from the top and go all the way through without organizing your ideas into paragraphs. You will not do well on your task two essay, if that's how you organize things. Your thought need to be separated in very clearly presented and the best way to do that is to organize your thoughts into paragraphs.
So, what kid of paragraph do you need for your Task 2 essay? Well right now let's just take a basic look at the general structure of the whole essay. And then we will have lessons on each one of these types of paragraphs in the writing section here. So let's just do a basic overview now.
The first really important type of paragraph you'd need in every Task 2 essay is your introduction. Your introduction is the place where you're going to give your main idea for the whole essay. Then you're going to support that main idea and this is where we get the really interesting stuff.
This is where you get to explain yourself, right? So if your intro is the place for your opinion, then your next paragraph is going to be organized around a reason, all right, a main reason why you have this opinion. And then in that paragraph what you will do is you will talk about that reason. And you will provide examples to show what you mean and is a more detailed to clarify your idea.
So the intro gives your opinion and then the first body paragraph gives yhe main reason you have, you hold that opinion and details to support it and then you'll have definitely another body paragraph where you give a second reason or supporting sort of main idea. And if you have time, and I really mean only if you have time, then you could do a third body paragraph.
On your IELTS test you only really need two body paragraphs if you write a lot of detail and really can support your main ideas in those paragraphs. It would be better to have two really good body paragraphs, than three kind of good body paragraphs, okay? So my advice to most people, is to just focus on writing two good body paragraphs, as support for your main idea.
Then lastly, we have the conclusion. The conclusion is where you restate your main idea from the first paragraph. But you can't say it the same way, you have to restate it. You have to basically paraphrase your main idea and you have to include something that you said from each of your body paragraphs. So really what you're doing is you're explaining why that idea is important, right?
The importance of the main idea that you hold in your introduction. That's the conclusion. This isn't a perfect method for all writing, okay? This is really something I'm prescribing for your task two essay. But again it's not perfect this isn't the best way to write everything in your life, right.
For one thing a four to five paragraph essay like this is really very simple way to writing. There are many more interesting and beautiful ways to write things that you may be able to do in your courses that you take or if you do creative writing or anything like that, right. This is really a simple way to write.
It also, it can be hard to think of a lot of good reasons to support your opinions in this method. It takes practice to practice this method, okay? And this method can be boring, right? If you do write this for, in five paragraph essays over, and over, and over, it does become boring, over time.
Okay, so why do we do them? Well, for task two of the IELDS general training and academic, writing papers, this form of writing has some really good and important strengths, okay. First is, it's really clear. You will be able to express your ideas in a very direct and clear way, if you follow this format for task two.
It's a very common way to organize writing, and it will be familiar to the person grading your essay. And so they will be able to follow your ideas very clearly. It also is a way of saving time, okay? So you don't have to rethink and reimagine how to organize your writing every time. If you just have like a simple template or a model that you use every single time.
This format is a good model, and you can plug in almost any topic and write a very clear response for task two. So that's another reason to advocate it, right. You don't have to plan a new structure every single time. And the last thing is, it's easy to adapt. So as I mentioned just a moment ago, you could take all almost any kind of question, that you're going to face for the IELTS exam.
And you could express an opinion in the introduction, support it in the body, and conclude at the end. If you practice this kind of writing over and over and over, it becomes very familiar and you don't have to think about it on exam day. You just have to brainstorm, come up with ideas, and plug them into this method. So again, in our lessons, in the writing section, look for detailed explanations for introductions, body, and conclusion paragraphs.
But this lesson is just an overview to provide a concept of how in general we should organize task two essays.
مشارکت کنندگان در این صفحه
تا کنون فردی در بازسازی این صفحه مشارکت نداشته است.
🖊 شما نیز می‌توانید برای مشارکت در ترجمه‌ی این صفحه یا اصلاح متن انگلیسی، به این لینک مراجعه بفرمایید.