سرفصل های مهم
بخش دوم - دلیل و راه حل
توضیح مختصر
زمان مطالعه

0 دقیقه

سطح

متوسط
دانلود اپلیکیشن «زوم»
این درس را می‌توانید به بهترین شکل و با امکانات عالی در اپلیکیشن «زوم» بخوانید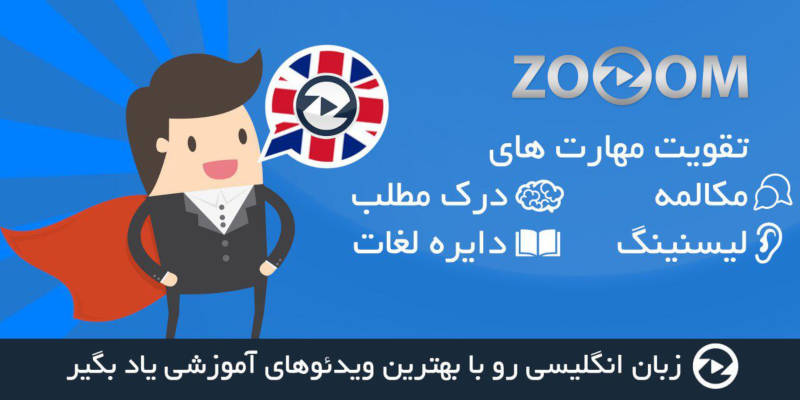 فایل ویدیویی
متن انگلیسی درس
Task 2 Essay Type: Cause and Solution
This lesson focuses on a task 2 essay type where you have to discuss causes and solutions to some kind of problems. Let's take a look at this essay type. Okay, first we'll begin with some sample questions. Number one, these days many people develop health problems due to lack of exercise. Why don't people exercise enough and what steps should these people take to get more physical activity?
Okay, you can see we have a problem. The problem is that people have health problems because they're getting enough exercise, okay? So we start with the central issue, a central problem, and then in this question, this is a cause and solution question. The first part of the second sentence is asking you to explore the causes.
What are the causes of lack of exercise these days, okay? And then the second part of the question, that's where they're asking you for solutions. What steps should these people take to get more physical activity? Okay, so this is a common cause solution question. Let's look at another example here.
Social media has many positive uses, but there have been some negative consequences to it as well. Identify a problem caused by social media and describe the solutions you would propose to address this problem. Okay, another one where we have to look at causes and solutions. We're supposed to identify something caused by social media and then talk about how that problem can be solved in some way.
So these are two questions that really fit the kind of standard model for these type of task 2 questions. Let's think about how to answer them and we'll look at some examples toward the end the lesson. All right, some strategy, first of all, it is very very important to read the directions any task 2 question but especially for these.
There is a possibility in this question type that you will have to focus on some different things. For example, sometimes you're supposed to discuss causes and solutions. This is what we saw in the two example questions earlier, and this is the most common type for the IELTs. However, sometimes they only ask you for causes.
Other times, they only ask you to write about solutions, okay? So you have to really focus on the question. Don't assume that you're supposed to write equally about causes and solutions in this essay type. Sometimes, it's possible you would only need to focus on one side of the question there, okay?
So, again read the directions very carefully for this question type to know what to do. It's also import in this essay type to use very careful academic language, especially when you're providing your solutions to whatever issue you're describing. But of course, also the causes as well. This is a very academic essay type most of the time.
And so it's important to say things carefully like, one possible solution is or one of the causes could be, right? By saying it this way you're avoiding sounding overly certain. That you have the one and only solution or that you're explaining the one and only cause to the problem that you're talking about. That it does not sound academic because it sounds too certain, and it's too simple.
It seems like you're not really considering maybe all of the different things that could be causes or solutions to the problem. However, when you use careful language like this, one possible solution that does not make it sound like you have the only solution to the problem, right? So, use careful language. Use your modal verbs like would, could, should, and that will help you to sound a little more academic.
As you're making proposals for this question type. Now some more strategy to consider just in terms of how to organize your writing. It's pretty straightforward for this essay type. If the prompt only asks you to identify causes and solutions, okay, so you have to write about both then you can write two to three body paragraphs, okay? You need to have at least one paragraph explaining the causes, and at least one paragraph explaining the solutions.
Okay, later we're gonna look at an example essay and you'll see it's possible, it's perfectly fine to write two body paragraphs with solutions. If you can think of some more solutions than just, will fill one paragraph, that's fine. However, you should only add this additional paragraph, of course, after you've made sure to also include a paragraph on the causes, okay?
So at a minimum, you write one paragraph with causes, one paragraph with solutions and you may choose whether you want to add another paragraph. You can add a second paragraph of causes, or a second paragraph with solutions. That's perfectly fine to do, but it is optional. Okay, now if the prompt asked you to identify only solutions or only causes, then it's a similar sort of thing.
You can write two to three body paragraphs, each body paragraph should present a different solution or a different cause, okay? And that should be the main content of your body paragraphs in that type of essay, okay? So, read the directions carefully and write 2 to 3 body paragraphs for this essay type depending on what they ask you to do.
Let's look at some examples now, starting with the first example question we had at the beginning of the lesson. Just to review it again, these days many people develop health problems due to lack of exercise. Why don't people exercise enough? And what steps should these people take to get more physical activity?
Let's take a look at how to organize this. All right, starting with a thesis statement here we're gonna outline for an essay with two body paragraphs. And in the left side you see what kind of thesis we could use to introduce these body paragraphs. It reads, the pressures of modern life sometimes make getting enough exercise difficult.
Therefore, people must be creative and find opportunities to get exercise. Here we have a two sentence thesis. That's possible sometimes, especially when you're trying to split ideas like this into causes and solutions. You could write a long complex sentence or as you see in this case divided into two sentences, okay?
Now, we've indicated that we're going to write about in body paragraph one that the reason it's difficult to get exercise these days is due to the pressures of modern life, okay? So then we see in body paragraph 1 some explanation for the pressures of modern day life and why they cause people to not get enough exercise. Okay, so in this paragraph, we could write about what you see is two things there basically.
The first at the top is work, jobs that require long periods of sitting. Okay, many people work at desks or in jobs that do not require any kind of movement. So that would be a cause of not getting enough exercise that relates to this idea of the pressures of modern day life, okay? A second one there is lack of time, okay? People don't have time to get to places they need to go so for example, they drive to commute in to work.
Many people could possibly take a walk to get to work or ride a bicycle if they had more time. But they don't, so they need to get in their car and go. Again, a reason for lack of exercise related to modern life. And finally, then we could write about how people work long hours, right? So there is no time to go to the gym or do something for physical activity because all of the day is spent working or taking care of family or whatever it is that you think to write about there.
Okay, so, body paragraph 1 focusing on these causes related to the pressures of modern life, all right? Then secondly, the idea for solutions is that people need to get creative and they need to find opportunity for exercise. So, body paragraph 2 then focuses on this type of solution, creating opportunities for getting physical activity.
There are three ideas listed there, take exercise breaks during the day, okay? Instead of taking a long lunch break, maybe you take a short lunch break and then go get some exercise at lunchtime. A second one, people could even if they're driving, people could park far away from their work and then take a few minutes to walk in, right? So maybe they have to drive for 30 minutes but then they park a 15 minute walk away from their office and then they walk in and walk back to their car after the day is done.
That would be a way to create opportunities for exercise. Finally, then at the bottom, people could take the stairs. If they have an elevator to get up to the 10th floor, think how good it would be to walk all of those stairs all the way up and get that kind of exercise. These are solutions based on finding opportunities to get exercise and that's what we see in the thesis statement.
So this is an example of how one could organize the thoughts for this essay into two body paragraphs, okay? Let's look now at the second example and this one is about social media. We're supposed to identify a problem caused by social media and describe solutions that we would propose to address the problem. All right, so you need to think of something.
What problem does social media cause? Well, one problem could be online bullying, right? Kids who bully each other online. This is a common problem at least in the country where I live, the United States, right? So, let's think of a thesis first, let's assume that this is our problem and we need to think of how social media causes online bullying and then what solutions we would propose to address this problem.
Here's a thesis related to that idea, parents and educators should counteract this trend, online bullying is the trend. By teaching kids about the seriousness of bullying and communicating openly about what children experience online. All right, here's an example of how we have a one sentence thesis statement that covers both causes and solutions for the essay we're going to write.
All right, now in this essay at which you can, by the way, see down below, there's the full essay is written out for you there. Here's how we're organizing the thoughts. First of all, in Paragraph 1, We need to talk about causes, social media has led to online bullying. All right, and you can see in the essay that we're explaining that idea a little bit.
How social media causes online bullying because people communicate differently over social media than they would face to face. And secondly, social media brings people together in a new way that has never been really experienced before, before social media was invented. And this dynamic of bringing all the young people together, middle schoolers or high schoolers together in this space is something that makes online bullying possible in a new way.
Okay, so paragraph 1 describes causes, right? Paragraphs 2 and 3 then describe solutions, okay? First one, raising awareness about the seriousness of bullying that's one solution. So, teaching kids about how serious bullying can be might get them to stop the practice of online bullying.
Secondly, then, the third body paragraph is suggesting that parents should do their best to communicate openly about online activity with their kids. Here's a general recommendation explaining how parents should not just let their kids into social media and leave them alone and assume that everything is going to be okay. A solution to the problem is to create open communication with young people about what they are doing online and this could be a good solution to approach online bullying.
All right, in this case we made the choice to write two body paragraphs related to solutions, and one body paragraph related to the causes. Again, what you need to do, the minimum you need to do is have two body paragraphs, one focusing on causes, one focusing on solutions. In this essay, we added the third body paragraph because there was a very different kind of solution than the one mentioned before.
So it made sense to divide those up into two separate body paragraphs there. Okay, so, here's your example go down and read the full essay there to see how all of the details were organize. Okay, then to review, two main points to take away from this discussion. And remember, as you approach this question type, just remember to read the directions carefully.
You have to write about causes and solutions sometimes, other times, they will ask you to only write about causes or only write about solutions. Make sure you pay attention and focus on the correct thing when you're responding to the prompt. Secondly, use careful academic language. So you use your modal verbs and other careful language like one cause or another cause instead of the cause for this problem, right?
That would not be very academic sounding cuz it sounds like you think you have the cause or the only solution. All right, now you have a good sense of how to approach these task 2 questions focusing on causes or solutions or a combination of the two.
مشارکت کنندگان در این صفحه
تا کنون فردی در بازسازی این صفحه مشارکت نداشته است.
🖊 شما نیز می‌توانید برای مشارکت در ترجمه‌ی این صفحه یا اصلاح متن انگلیسی، به این لینک مراجعه بفرمایید.