سرفصل های مهم
نمره گذاری
توضیح مختصر
زمان مطالعه

0 دقیقه

سطح

متوسط
دانلود اپلیکیشن «زوم»
این درس را می‌توانید به بهترین شکل و با امکانات عالی در اپلیکیشن «زوم» بخوانید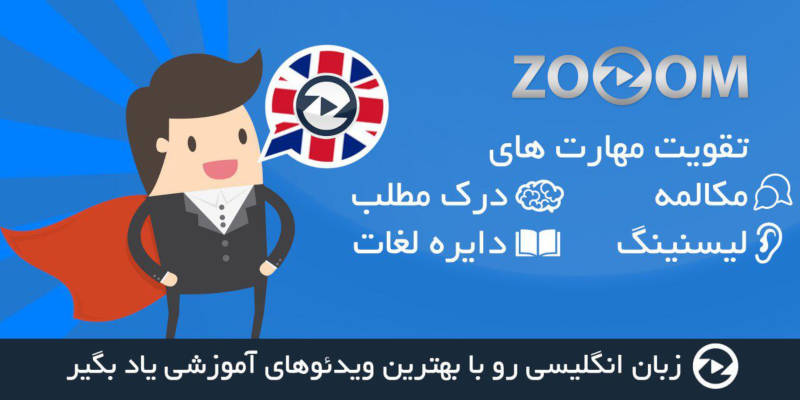 فایل ویدیویی
متن انگلیسی درس
Scoring
In order to do your best on the writing section, it's important to know how the writing section is scored. So let's take a close look at scoring for IELTS Writing. First, just the overview, so, the best thing you can do to begin, is by going to the scoring guide on the IELTS website. There, you'll find what's called a rubric.
The rubric is, basically, just all the categories they'll use to measure your writing skill. And they categorize everything by band level, okay? So if you follow the link below, you can go and find each band level's requirements. If you want to get a band score of seven, then you should go and read what a band score seven essay will have, okay?
So, find your target band score, think of your target band score that you have in mind, and go read those criteria carefully, okay? The criteria are each of the points for that band level that you will be scored on, and what they're looking for. Okay, so to explain the different categories, you'll find when you go to the IELTS rubric, let's look at each of them, and what they mean, so you can understand what you're reading there.
First, is task achievement. Task achievement relates to task one, okay, your 20 minute report that you write, or if you're taking the general training exam, the 20 minute letter that you're going to write. So task achievement is about achieving and accomplishing all of the points that your suppose to cover.
One of these points is that you need to write at least 150 words. Another thing you need to do for task achievement, is to follow the directions, and communicate all the necessary information, okay? So if you remember that on the general training letter, for example, they will give you several points that you're supposed to include in your letter. Your Task Achievement score really is all about, did you accomplish all of those tasks?
It's the same for the academic report that you have to write. Did you report all the necessary information? Okay, so Task Response then relates to Task 2. It's a very similar thing to Task Achievement, but since the 2 tasks are different they'd give it a different name. Task 2, as you know, you need 250 words, at least, for this second part of the exam.
And then, Task Responses is about whether or not you answered the prompt directly, okay? Did you state a clear position on the prompt? And did you support that position with main ideas. Did you provide evidence, such as reasons, examples, details? Okay, so this is all about really, did you write an effective essay.
We will have several lessons on how to do this well, but Task Response, just so you know, is all about that set of criteria. Okay, so a second category they use to judge your writing is about coherence. Coherence is really a measurement of how clear your writing is, how well your ideas make sense. So do your sentences make sense together?
Do your ideas flow from one to the next? Or are there logical gaps? Are there places where it seems like an idea is missing? Or do your ideas really flow clearly together? That's what they want to see for coherence. Related to that, cohesion is about how your ideas connect together, okay?
So do you use words like, for example, or do you use conjunctions like but, and, or other connectors like because. Do you use these words effectively to represent your ideas? That's what cohesion is about. These two are very similar with one another. Coherence is all about whether your ideas move well from one to the next, and cohesion is about whether you use language such as pronounce, conjunctions, transition words, to connect ideas together well.
Okay, a third category is Lexical Resource, okay? This really just means demonstrating your vocabulary. They wanna see you using a wide range of vocabulary words accurately and appropriately. Okay, so they're focussing on things like collocation. Collocation is a really fancy word for using phrases in the right way or appropriately.
So for example, we could take a phrase like inside look. Okay, inside look, maybe you're familiar with that phrase, or maybe you're not, right? Inside look, here, is a meaning, to get information about something that is usually private or unavailable for the public to see. Okay, that's how we use inside look, so as an example, getting to see what happens on the set of a TV show, that would be an inside look situation.
And we could make the sentence, the documentary provided an inside look of the King's private life. That is a correct use of this phrase. A correct collocation. But if if you tried to you that phrase this way, I want to give you an inside look of my backpack, okay, do you see how that inside look, this person is just saying go ahead and look inside my backpack.
But this is funny, because we use inside look to discuss thing that are usually private or unavailable for the public to see. Okay, I suppose maybe a bag pack could qualify there, but in general, we're talking about things like the lives of movie stars or politicians, and getting to see what they do. All right, any way, the point is they're looking for your use of words or phrases, and whether or not you use them appropriately.
So that's something to focus on. Finding lots of examples of how words are used, and used appropriately as you're studying vocabulary. So Collocation is one factor, another one is Register. And this is whether or not you use formal and academic writing conventions. You are supposed to write in a formal way for everything on the IELTS, except if you're writing a letter that is informal, such as a letter to a friend for the general training task 1.
Everything else should have a formal tone. So, Register means that you're going to do things like avoid contractions, okay? Contractions are considered less formal. Again, if you're writing task 1, a letter to a friend or somebody you know well, you could use contractions there. But as a general rule, my suggestion is, don't use contractions on IELTS writing, okay?
It's better to just avoid them all together, because they are less formal. You want to maintain an academic tone in your writing. So that means avoiding things like this, okay, I think that idea is stupid, is definitely not a sentence you want to include in your formal writing. Okay, I think that's obvious. But just to point out, that this second sentence is much better and much more formal, I strongly agree with that idea.
This would be an academic way to say this concept, this would be something you really want to avoid to keep the correct register. Okay, you also want to avoid slang or informal language, right? The kinds of things you type when you're text messaging your friends do not make good structures for your writing on the IELTS. So, for the final category here, grammatical range, really what we're looking at here, is just using a wide variety of structures and using them accurately.
Keep in mind though, that this does not mean you should be writing really really long sentences all the time. Long sentences in english sometimes get confusing. This does mean, that you should vary your sentence structure. You should not use the same basic structures over and over. For example, many of my students have sentence structures very frequently like this.
Now, these are very simple and basic sentences, but you should go check your writing. Do you use the be verb, am, is, are, was, were as your main verb, over and over and over again? That's a very common thing for non-native English speakers, and for native English speakers as well.
It's a simple sentence structure, and it's not wrong to use it, but if that's the only sentence structure you're using in your writing, then your going to be counted down. So look at that, do you use a variety of structures as your write? And if not, go back and edit, and edit your writing so that you're trying to say things in different ways.
Okay so to review, it's important to go and study the IELTS scoring guide. Follow the link at the bottom of this lesson. And what we try to do in this lesson is just go over the four categories of scoring so you understand what they are. And when you go to the scoring guide, what they say there, will make more sense to you.
As you look at the band score you are trying to achieve, you look at each of these four categories, and exactly what you're supposed to do to get that score.
مشارکت کنندگان در این صفحه
تا کنون فردی در بازسازی این صفحه مشارکت نداشته است.
🖊 شما نیز می‌توانید برای مشارکت در ترجمه‌ی این صفحه یا اصلاح متن انگلیسی، به این لینک مراجعه بفرمایید.