سرفصل های مهم
چگونه تمرین مکالمه کنید؟
توضیح مختصر
زمان مطالعه

8 دقیقه

سطح

متوسط
دانلود اپلیکیشن «زوم»
این درس را می‌توانید به بهترین شکل و با امکانات عالی در اپلیکیشن «زوم» بخوانید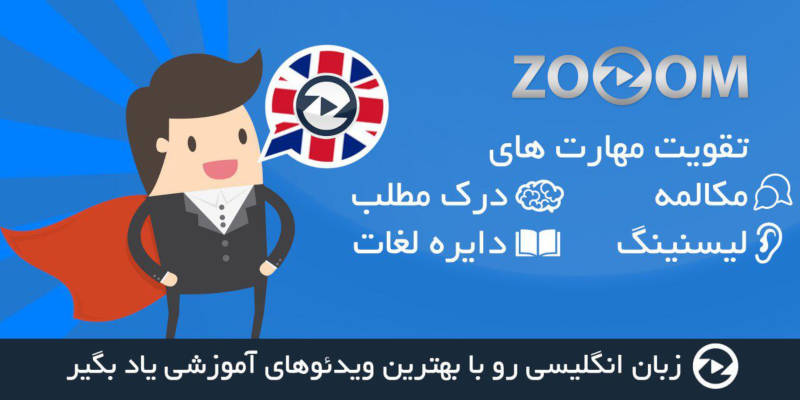 فایل ویدیویی
متن انگلیسی درس
How to Practice Speaking
What's the best way to improve your speaking skills before exam day? Well, the answer to that question really depends a lot on your situation. Are you around a lot of native English speakers and you have many opportunities to practice your English speaking? Or is it really difficult for you to find opportunities to practice your English? In this lesson, I'm going to provide ideas on how to practice speaking no matter what your situation is.
The goal is to have as much opportunity to really practice your speaking skills before exam day so you can be as fluent as you can possibly be. So to begin, let's start with the ideal, okay? This is the best thing you can do to practice speaking. As you can guess, having lots and lots of conversation in English is really the best thing you can do.
Conversations where you're using only English are also best. So in other words, conversations where you're not relying on your native language at all to translate things. When you do that, what you're doing is you're filling in gaps in your knowledge of English with words and phrases and sentences from your native language. If you don't have the ability to do that, if you can't rely on your native language, you'll have to force yourself to use English to try your best to communicate your ideas.
That work, that difficult work, of trying to communicate in English and using only English is really one of the best things you can do to improve your skills. Obviously, speaking with native speakers is best. Are there native speakers where you live? If you don't live in an English-speaking context, maybe you'll have to do some work to find some native English speakers.
Do that. Can you join a club? Are there places where English speakers might be found? Go seek them out. If you can make friends with some people or if you can join some type of group where English is the primary language.
That's going to help you tremendously. As you prepare for the exam, you should be actively seeking those kind of opportunities out. And that's related to the last point, really the best thing you can do is to put yourself in situation where it's truly necessary to use English to communicate, right?
You can imagine somebody who has to use English, let's say, at their job or in school, these people are going to improve the fastest because they really have a lot of pressure to use their English, but also they have a real need to fulfill. They need to use English to achieve their goal. If you can put yourself in some situation like that, whether it be work, or school, or a club, or anything you can find, any place where you can really have to use your English to achieve some type or goal or task, that would be the best thing you can possibly do.
Okay, but for many of you, there may not be a lot of opportunities to find English speakers to work with. Okay, so what can you do? Well, speaking to yourself. Okay, it sounds kind of funny but if you're home alone and you're in your room or wherever, it doesn't matter.
It's fine to look crazy. Just practice speaking out loud. It's okay. It really is. I give you permission. Okay, but when you're doing that, you wanna do it in a focused way.
You don't wanna just be speaking to yourself all the time. You should be recording yourself. Record answers to problems that you find, or pick a topic and speak about it and then go back and listen to yourself. When you do that listening you can note mistakes, right? You're going to notice mistakes with let's say grammar, with verb tenses or whatever it might be.
You're going to think of better ways you could have said your idea. Doing the recording forces you to go back and really think about your speaking, and then you can go back and try repeat or maybe answer that question again or talk about that topic again. And your going to improve every time you do it. It's a really good way to practice by yourself.
Okay, so what if you're in a place where you can't even speak out loud? Maybe it's night time, everybody in the house is in bed. Okay, then just think of the ways that you would answer questions or speak about topics in your head. Even that is better than nothing, right? Because you're thinking through how you would answer specific questions or talk about specific topics in your head?
Doing that regularly, even if you can't speak out loud and practice to yourself even that's better than nothing. Okay, so what should you talk about? I recommend reading or listening to materials in English and then maybe you can respond to them. If you don't have a lot of materials in English, well, then you can do things in your own language and then respond to them.
You can read things in your own language or listen to things in your own language but then respond to them or respond about them in English. You can summarize them, so you can take what you heard or read and don't look or don't go back and listen to it many, many times just try to summarize what you heard in your own words. It's a great activity.
Maybe you could react to it or respond to what you heard or read. These types of activities are really wonderful for developing your speaking skills. Or maybe you can practice and copy the format of TASK 2 exercise like your face on the speaking portion of the IELTS exam. Remember TASK 2 is where you get a card with prompt on it.
You have one minute to prepare and then you have to give a structured response to the the topic on the card. Practice this. You could you don't even need to have official prompts from the IELTS exam or from your test preparation books, you can find prompts online. For example, I've put link to a list of 650 prompts below.
Now these were intended for writing material but you could certainly use them for speaking practice. Go down through find one that look interesting to you and prepare an answer and respond. Record yourself and listen to your responses again after you've recorded to analyze your errors and to think of how you could've responded in a better way.
It's wonderful practice and it will certainly help you as you are working to improve your speaking skills. So to review, the ideal situation to practice your speaking is to find native speakers. Or if you can't find native speakers, find some people who you can at least practice English with and to use English with as the only means of communication.
All right, but if that's not available to you then, speak to yourself and record what you say. Analyze your recordings, try to think of how to say things better and try to fix mistakes. If that's not possible, then you'll just have to think in your head about how you would respond to prompts and questions.
Even doing that on your own, quietly to yourself is better than nothing and it will help you at least as much as it possibly can before exam day.
مشارکت کنندگان در این صفحه
تا کنون فردی در بازسازی این صفحه مشارکت نداشته است.
🖊 شما نیز می‌توانید برای مشارکت در ترجمه‌ی این صفحه یا اصلاح متن انگلیسی، به این لینک مراجعه بفرمایید.