سرفصل های مهم
بخش سوم
توضیح مختصر
زمان مطالعه

7 دقیقه

سطح

متوسط
دانلود اپلیکیشن «زوم»
این درس را می‌توانید به بهترین شکل و با امکانات عالی در اپلیکیشن «زوم» بخوانید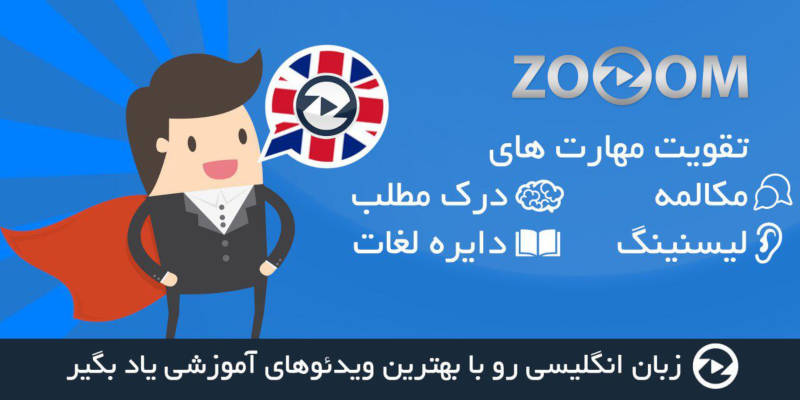 فایل ویدیویی
متن انگلیسی درس
Part 3
In general, most IELTS takers agree that part 3 of the speaking exam is the most difficult part of the speaking test. It's considered most difficult, because the questions are a little tougher to answer than in previous sections, and you really don't have time to think, and prepare, like you did in part two of the exam. But there are ways you can really plan and prepare to do well in part three.
So let's take a look. In this lesson we will just give an overview of part three questions and what to expect. And then in the next lesson we will take a close look at how to respond to part three questions. So let's just start with our overview.
First, what to expect from part three. Part three is a "two-way interview". That's the same format as you had in part one. The examiner is going to ask you questions and you're suppose to respond. This time though, you will do a lot more talking. You will do almost all of the talking, and you're supposed to provide longer responses.
We'll talk about that in a minute. So it's tougher than part one. You can remember in part one, you just had to answer basic questions about yourself. These responses for part three will be longer. This section lasts 4 to 5 minutes, okay? And, the number of topics and questions you can expect really does vary.
It depends on how long your responses are, okay, and the number of questions you get depends on how many follow up questions your examiner wants to ask. My advice is to not worry really at all about how many topics or questions you will cover. Really your job in the third section in part three, is to stay focused and just really do your best to answer the question that your examiner is asking you in that moment.
And really try not to worry about what's coming next. Okay, now a little more in depth into the exact questions they will ask you. So, topics in part three are going to be more abstract, more abstract than part one. Part one, you answered questions about your interests and your family and the kinds of things you like to do.
These questions are going to require you to express opinions and perspectives, okay? You're going to have to take a stand on something, or to say that you believe or do not believe in something, right? These are more abstract question and answers. At least to begin, the section part 3, you can expect that your questions will relate in some way to what you discussed in your speech from part 2 of the exam.
Again you don't know how it's going to connect, I wouldn't waste time trying to predict how it's going to connect. It may be a very direct connection between your topic in Part 2. The questions may be only a very loose connection between what you discussed in Part 2. Don't worry about it.
Just answer the questions as they come. Your goal in this section is to provide thorough and structured answers, okay? So, much like you had to do in Part 2, where you gave a structured response, you gave main ideas to that third sub-point at the bottom of your card. In Part 3, you have to do something very similar but you have no time to plan and that's really one reason this is so hard.
You have to support your ideas and provide details, examples, reasons, just like you did in Part 2. Now you have to do it without thinking. Okay so this is tough. This is really hard for some students. It's kinds of a scary section, but it doesn't have to be.
This is an opportunity to show off your fluency. You take it like a challenge and go in feeling confident. It does matter, you don't want to get flustered and frustrated, you really want to have a good attitude and just try your best to answer each question as they come to you. Okay, so a sample question for Part 3.
Let's just take a quick look at one. And then, as I said earlier, in your next lesson we will go into detail about how to respond to these questions. So this is just an introduction here. Okay, so a sample question. Have social media done more harm than good for society?
Okay, you can see, this is a question that does not have a correct answer, right? You can say no, and support your view. You can say yes, and support your view. You can say something in the middle if you want, right? You can say yes and no, as long as you're prepared to support it. Right, that's the kind of question you're going to get for Part 3.
You're going to provide a direct response to every question okay? This will be the first thing you say when you respond. Here just as an example to show you what I'm talking about, you could say, I believe social media have had some negative effects on human relationships. However, in general they've benefited most people. Okay, you're supposed to respond directly to the question.
This response takes a mixed view, right? It's done some harm and some good, and we get that harm and good in the response, okay? So you begin by giving direct response to the question and then you need to support your perspective with details, okay? So you have to think really quickly, okay what can I say about this?
And here you can see with the response that there have been some negative effects, here is a negative effect that we could explain as a detail. Okay, people ignore each other like, at the dinner table, families are aren't even looking at each other, they're just looking at their phones. Okay, we could describe something like that. And we have some benefits here.
And okay, so the benefits, of social media, okay, people can maintain relationships over distance in time, okay? So people you knew even a long time ago as a small child now with some social media you can still be in contact. Even if you live all the way across the world. Okay, again, this is just to give you an idea of the kind of things you're going to say to respond to these Part 3 questions.
We will go in detail into how to respond to Part 3 questions in your next lesson. Okay, so this is just an introduction to Part 3. Part 3 is a two way interview involving abstract questions. Questions related to the theme of your monologue in Part 2. At least to begin Part 3, those questions will in some way relate to what you said in Part 2 for your speech.
The perspective or analysis you offer for, so whatever you have to say about the question needs to begin with a direct response to the question and then you'll provide supporting details, examples, really reasons below. We will go into depth into that in the next lesson, Part 3, when we look at how to structure your answer.
مشارکت کنندگان در این صفحه
تا کنون فردی در بازسازی این صفحه مشارکت نداشته است.
🖊 شما نیز می‌توانید برای مشارکت در ترجمه‌ی این صفحه یا اصلاح متن انگلیسی، به این لینک مراجعه بفرمایید.