سرفصل های مهم
بخش 02
توضیح مختصر
زمان مطالعه

8 دقیقه

سطح

ساده
دانلود اپلیکیشن «زوم»
این فصل را می‌توانید به بهترین شکل و با امکانات عالی در اپلیکیشن «زوم» بخوانید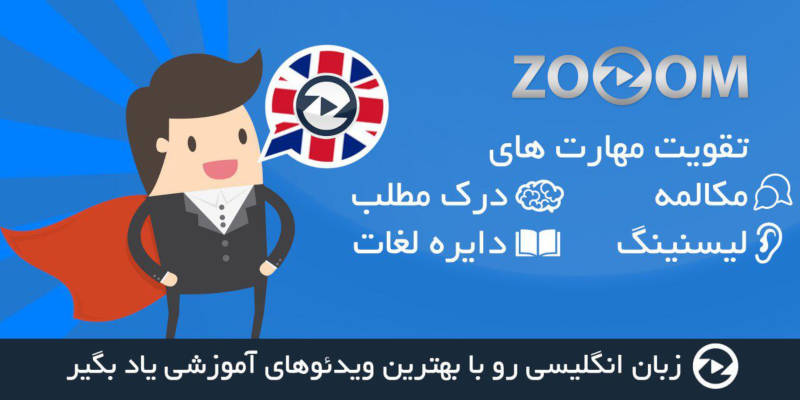 متن انگلیسی فصل
I'm starving. You hungry too, Angus?
Oats it is, then.
Good day, Princess.
I cannot find the salt. Where did you put it?
It was over there a minute ago, the last time I looked at it.
And then, out of nowhere, the biggest bear you've ever seen!
His hide littered with the weapons of fallen warriors.
His face scarred with one dead eye.
I drew my sword and…
One swipe, his sword shattered.
Then "chomp"! Dad's leg was clean off.
Down the monster's throat it went.
That's my favorite part.
Mor'du has never been seen since,
and is roaming the wilds waiting his chance of revenge.
Let him return.
I'll finish what I guddled in the first place.
Merida, a princess does not place her weapons on the table.
Mum! It's just my bow.
A princess should not have weapons in my opinion.
Leave her be.
Princess or not, learning to fight is essential.
Mum? You'll never guess what I did today.
I climbed the Crone's Tooth,
and drank from the Fire Falls.
Fire Falls?
They say only the ancient kings were brave enough to drink the fire.
What did you do, dear? Nothing, Mum.
Hungry, aren't we?
Mum! You'll get dreadful collywobbles.
Oh, Fergus, will you look at your daughter's plate?
So what?
You great… Don't let them lick…
Boys, you're naughty.
Don't just play with your haggis.
How do you know you don't like it,
if you won't try it?
That's just a wee sheep's stomach.
It's delicious.
My lady. Thank you, Maudie.
You're getting too big, the two of you.
From the Lords Macintosh, MacGuffin and Dingwall.
Their responses, no doubt.
Aye, aye!
Hey, hey!
Stay out of my food, you greedy mongrels.
Chew on that, you manky dogs!
Fergus?
They've all accepted.
Who's accepted what, Mother?
Boys, you are excused.
Hey!
What did I do now?
Your father has something to discuss with you.
Fergus?
Merida.
The lords are presenting their sons as suitors for your betrothal.
What? The clans have accepted.
Dad! What? I…
You… She… Elinor?
Honestly, Merida, I don't know why you're reacting this way.
This year, each clan will present a suitor
to compete in the games for your hand.
I suppose a princess just does what she's told?
A princess does not raise her voice.
Merida, this is what you've been preparing for your whole life.
No, it's what you've been preparing me for my whole life.
I won't go through with it. You can't make me.
Merida!
Boys!
Mother. Suitors? Marriage?
Once there was an ancient kingdom…
Mum!
Ancient kingdom.
Its name long forgotten,
ruled by a wise and fair king who was much beloved.
And when he grew old he divided the kingdom among his four sons,
that they should be the pillars on which the peace of the land rested.
But the oldest prince wanted to rule the land for himself.
He followed his own path and the kingdom fell
to war, and chaos and ruin.
That's a nice story.
It's not just a story, Merida.
Legends are lessons. They ring with truths.
Mum.
I would advise you to make your peace with this.
The clans are coming to present their suitors.
It's not fair. Merida.
It's marriage. It's not the end of the world.
You're muttering. I don't mutter.
Aye, you do. You mutter, lass, when something's troubling you.
I blame you. Stubbornness.
It's entirely from your side of the family.
I take it the talk didn't go too well, then?
I don't know what to do.
Speak to her, dear.
I do speak to her.
She just doesn't listen. Come on, now.
Pretend I'm Merida. Speak to me.
What would you say?
I can't do this.
Sure you can.
There, there. That's my queen.
Right, here we go.
I don't want to get married.
I want to stay single and let my hair flow in the wind
as I ride through the glen firing arrows into the sunset.
Merida, all this work, all the time spent preparing you,
schooling you, giving you everything we never had.
I ask you, what do you expect us to do?
Call off the gathering. Would that kill them?
You're the queen.
You can just tell the lords the princess is not ready for this.
In fact, she might not ever be ready for this, so that's that.
Good day to you. We'll expect your declarations of war in the morning.
I understand this must all seem unfair.
Even I had reservations when I faced betrothal.
But we can't just run away from who we are.
I don't want my life to be over.
I want my freedom!
But are you willing to pay the price your freedom will cost?
I'm not doing any of this to hurt you.
If you could just try to see what I do, I do out of love.
But it's my life, it's…
I'm just not ready.
I think you'd see, if you could just…
I think I could make you understand if you would just…
…listen. …listen.
I swear, Angus, this isn't going to happen.
Not if I have any say in it.
MacGuffin!
Dingwall!
Dingwall!
Macintosh!
Macintosh!
You look absolutely beautiful.
I can't breathe.
Shush! Give us a turn.
I can't move.
It's too tight.
It's perfect.
Merida? Mum?
Just…
Remember to smile.
Aye, they're coming.
Places, everyone. Places.
I look fine, woman! Leave me be!
My Lord!
I want to announce the arrival of the lords…
Who goes there? Who goes there?
مشارکت کنندگان در این صفحه
تا کنون فردی در بازسازی این صفحه مشارکت نداشته است.
🖊 شما نیز می‌توانید برای مشارکت در ترجمه‌ی این صفحه یا اصلاح متن انگلیسی، به این لینک مراجعه بفرمایید.