سرفصل های مهم
بخش 03
توضیح مختصر
زمان مطالعه

7 دقیقه

سطح

سخت
دانلود اپلیکیشن «زوم»
این فصل را می‌توانید به بهترین شکل و با امکانات عالی در اپلیکیشن «زوم» بخوانید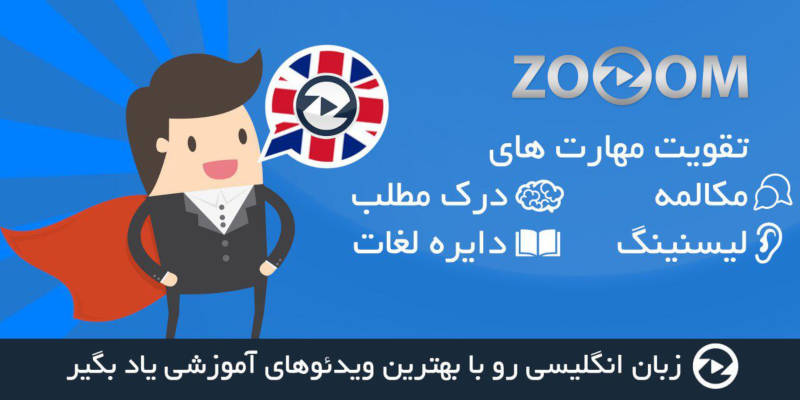 متن انگلیسی فصل
So, here we are,
the four clans. Aye.
Gathering…
…for…
…the presentation of the suitors. …the presentation of the suitors.
Clan Macintosh.
Macintosh!
Your Majesty, I present my heir and scion,
who defended our land from the northern invaders,
and with his own sword, Stab Blooder,
vanquished 1,000 foes.
Macintosh!
Clan MacGuffin!
MacGuffin!
Good Majesty, I present my eldest son,
who scuttled the Viking longships
and with his bare hands vanquished 2,000 foes.
MacGuffin!
Clan Dingwall.
Dingwall!
I present my only son
who was besieged by 10,000 Romans
and he took out a whole armada singlehandedly.
With one arm, he was…
With one arm he was steering the ship
and with the other he held his mighty sword
and struck down a whole attacking fleet.
Lies! What? I heard that.
Go on. Say it to my face.
Or are ye scared, simpering jackanapes,
afraid to muss your pretty hair?
At least we have hair. And all our teeth.
If he was a wee bit closer…
And we don't hide under bridges, you grumpy old troll.
You want to laugh, huh?
Wee Dingwall!
Get off me!
Nut 'em! Nut 'em! That's the way to…
All right.
Shut it!
Now, that's all done. You've had your go at each other.
Show a little decorum.
And no more fighting.
You want a fresh one?
Crivens, you're fierce.
I didn't start it. It was…
My lady Queen, I feel terrible. My humblest apologies.
We mean no disrespect.
I'm sorry, love, I didn't… But…
Yes, dear.
Now, where were we?
Yes. In accordance with our laws,
by the rights of our heritage,
only the firstborn of each of the great leaders
may be presented as champion. Firstborn?
And thus compete for the hand of the Princess of Dun Broch.
To win the fair maiden they must prove their worth
by feats of strength or arms in the games.
It is customary that the challenge be determined by the princess herself.
Archery! Archery.
I choose archery.
Let the games begin!
Pull!
I'll just take one.
Now, I have told you, you're not allowed…
It's time!
Archers, to your marks! Aye, archers to your marks.
And may the lucky arrow find its target.
Oi! Get on with it.
I bet he wishes he was tossing cabers.
Or holding up bridges.
At least you hit the target, son.
That's attractive.
I got it! Good arm.
And such lovely flowing locks.
Fergus. What?
Wee lamb.
Come on! Shoot, boy!
Well done, lad! Well done.
Feast your eyes!
That's my boy.
Well, that's just grand now, isn't it?
Guess who's coming to dinner? Fergus.
By the way, hope you don't mind being called Lady…
I am Merida.
Firstborn descendant of Clan Dun Broch.
And I'll be shooting for my own hand.
What are you doing?
Merida!
Curse this dress!
Merida, stop this!
Don't you dare loose another arrow.
Merida, I forbid it.
Michty me! I've just about had enough of you, lass!
You're the one that wants me to… You embarrassed them.
You embarrassed me. I followed the rules.
You don't know what you've done!
Just don't care how I… It'll be fire and sword if it's not set right.
Just listen! I am the Queen!
You listen to me!
This is so unfair!
Unfair?
You're never there for me.
This whole marriage is what you want.
Do you ever bother to ask what I want? No.
You walk around telling me what to do, what not to do,
trying to make me be like you.
Well, I'm not going to be like you.
You're acting like a child.
And you're a beast.
That's what you are! Merida.
I'll never be like you. No, stop that!
I'd rather die than be like you!
Merida, you are a princess,
and I expect you to act like one. Mum!
Merida!
Oh, dear.
Oh, no. What have I done?
مشارکت کنندگان در این صفحه
تا کنون فردی در بازسازی این صفحه مشارکت نداشته است.
🖊 شما نیز می‌توانید برای مشارکت در ترجمه‌ی این صفحه یا اصلاح متن انگلیسی، به این لینک مراجعه بفرمایید.