سرفصل های مهم
بخش 06
توضیح مختصر
زمان مطالعه

12 دقیقه

سطح

خیلی ساده
دانلود اپلیکیشن «زوم»
این فصل را می‌توانید به بهترین شکل و با امکانات عالی در اپلیکیشن «زوم» بخوانید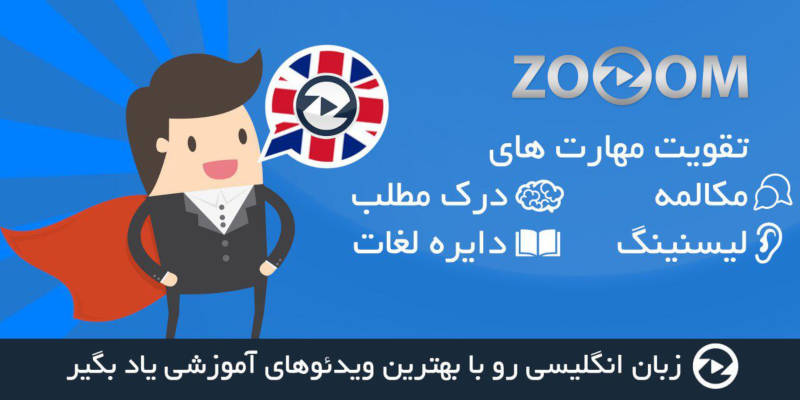 متن انگلیسی فصل
My brave wee lassie, I'm here.
I'll always be right here.
Good morning.
So…
What's all this supposed to be?
What?
Sorry. I don't speak bear.
Find those by the creek, did you?
They're nightshade berries.
They're poisonous.
Where did you get this water? It has worms.
Come on.
Breakfast.
Wait. A princess should not have weapons, in your opinion.
There you go.
Go on.
How do you know you don't like it if you won't try it?
Hey!
Where are you going?
Mum, come back.
Mum, is that you?
Mum?
You changed.
Like you were a…
I mean, like you were a bear on the inside.
A wisp.
Mum!
Stop it!
Mum, no!
Mum…
Jings, crivens, help ma boab.
Mum, I know you're scared,
you're tired, you don't understand,
but we've got to keep our heads.
Just calm down.
Listen.
They'll show us the way.
Mum, look.
Why did the wisps bring us here?
Whoever they were, they've been gone for a long, long time.
I'm fine, Mum. Just fine.
It's
a throne room.
You suppose this could've been the kingdom
in that story you were telling me?
The one with the princes.
One,
two,
three,
four.
The oldest.
Split, like the tapestry.
The spell. It's happened before.
"Strength of ten men."
"Fate be changed."
"Changed his fate."
Oh, no.
The prince became…
Mor'du.
Mum, we need to get back to the castle.
If we don't hurry, you'll become like Mor'du.
A bear!
A real bear. Forever!
"Mend the bond torn by pride."
The witch gave us the answer. The tapestry.
Mum, do you have a better idea?
That'll do.
No more talk.
No more traditions. We settle this now!
You're the King.
You decide which one of our sons your daughter will marry.
None of your sons are fit to marry my daughter.
Then our alliance is over! This means war!
They're gonna murder each other.
You've got to stop them before it's too late.
I know, I know!
But how do we get you through there and up to the tapestry
with the lot of them boiling over like that?
What are you doing, lass?
It's all right, Dad.
I…
I have…
Well, you see, I…
I have been in conference with the Queen.
Is that so?
Aye, it is.
Well, where is she, then?
She…
How do we know that this isn't some trick?
I'd never…
This is highly irregular.
What are you playing at?
Where is the Queen?
We will not stand for any more of this jiggery-pokery.
That's right. Let's see her.
Shut it!
Well, I…
Once there was an ancient kingdom.
What is this?
That kingdom fell into war
and chaos and ruin…
We've all heard that tale. Lost kingdom.
Aye, but it's true.
I know now how one selfish act can turn the fate of a kingdom.
It's just a legend.
Legends are lessons.
They ring with truths.
Our kingdom is young.
Our stories are not yet legend.
But in them, our bond was struck.
Our clans were once enemies.
But when invaders threatened us from the sea,
you joined together to defend our lands.
You fought for each other.
You risked everything for each other.
Lord MacGuffin, my dad saved your life,
stopping an arrow as you ran to Dingwall's aid.
Aye, and I'll never forget it.
And, Lord Macintosh,
you saved my dad when you charged in on heavy horse
and held off the advance.
And we all know how Lord Dingwall broke the enemy line.
With a mighty throw of his spear!
I was aiming at you, you big tumshie.
The story of this kingdom is a powerful one.
My dad rallied your forces
and you made him your king.
It was an alliance forged in bravery and friendship
and it lives to this day.
But I've been selfish.
I tore a great rift in our kingdom.
There's no one to blame but me.
And I know now that I need to amend my mistake
and mend our bond.
And so, there is the matter of my betrothal.
I've decided to do what's right
and…
…and…
…break tradition.
My mother,
the Queen, feels…
in her heart
that I…
…that we be free to…
…write our own story…
…follow our hearts
and find love in our own time.
That's beautiful.
The Queen and I put the decision to you, my lords.
Might our young people decide for themselves who they will love?
Well, since you've obviously made up your minds about this,
I have one thing to say.
This is…
A grand idea!
Give us our own say in choosing our fate.
What?
Aye. Why shouldn't we choose?
But she's the princess.
I did not pick her out. It was your idea.
And you… You feel the same way?
Good?
Well, that settles it.
Let these lads try and win her heart before they win her hand.
If they can.
I say, the wee Dingwall has a fighting chance.
Fine, then. Seems for once we agree.
It was my idea in the first place.
Just like your mum.
You devil.
Everyone to the cellar!
Let's crack open the King's private reserve to celebrate!
مشارکت کنندگان در این صفحه
تا کنون فردی در بازسازی این صفحه مشارکت نداشته است.
🖊 شما نیز می‌توانید برای مشارکت در ترجمه‌ی این صفحه یا اصلاح متن انگلیسی، به این لینک مراجعه بفرمایید.