سرفصل های مهم
بخش 04
توضیح مختصر
زمان مطالعه

8 دقیقه

سطح

ساده
دانلود اپلیکیشن «زوم»
این فصل را می‌توانید به بهترین شکل و با امکانات عالی در اپلیکیشن «زوم» بخوانید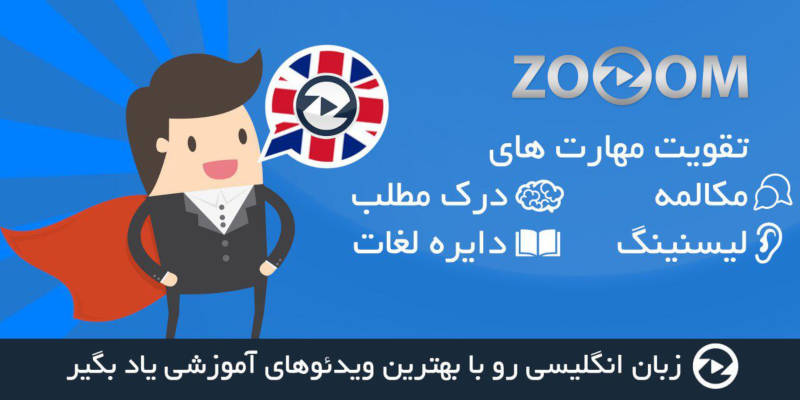 متن انگلیسی فصل
Look around.
You holler if you see anything you like.
Everything is half off.
Who are you? Just a humble woodcarver.
I don't understand…
See anything you like?
Perhaps a touch of whimsy to brighten any dank chamber?
But the will-o'-the-wisps, they…
This is one of a kind!
I'll make you a deal for this rare prize.
Your broom!
It was sweeping by itself. That's ridiculous.
Wood cannot be imbued with magical properties.
I should know. I'm a… Whittler.
Of wood.
How about this conversation starter? It's made of yew wood.
Tough as stone.
That's stuffed.
Staring is rude. The crow's talking!
That's not all I can do.
You're a witch! Woodcarver.
That's why the wisps led me here.
Woodcarver! You'll change my fate!
Woodcarver! You see, it's my mother.
I'm not a witch! Too many unsatisfied customers.
If you're not going to buy anything, get out.
No! The wisps led me here! I don't care!
Get out! Shoo! Get! Be gone with you! I'll buy it all.
What? What was that? Every carving.
Well…
And how are you going to pay for that, sweetie?
With this.
Oh, my, that's lovely, that is.
That would set us up for months.
Every carving and one spell.
Are you sure you know what you're doing?
I want a spell to change my mum.
That'll change my fate.
Done!
Where are you going?
There.
What are you doing?
You never conjure where you carve.
Very important.
The last time I did this was for a prince.
Easy on the eyes. Tight pants.
He demanded I give him the strength of ten men.
And he gave me this for a spell.
A spell that would change his fate.
And did he get what he was after?
Yes. And made off with an especially attractive mahogany cheese board.
Now, what do I need?
Just a little bit of this.
That'll do.
And now let's see. What have we here?
Hey!
A cake?
You don't want it? Yes! I want it.
You're sure if I give this to my mum,
it will change my fate?
Trust me. It'll do the trick, dearie.
Expect delivery of your purchase within a fortnight.
What was that thing about the spell?
Did you say something about
the spell?
Mor'du, Mor'du, now the time has come for all of us to slaughter you
Hooray!
Mor'du, Mor'du…
Merida. Mum!
I've been worried sick. You… You were?
I didn't know where you'd gone or when you'd come back.
I didn't know what to think. Look at your dress.
Angus threw me. But I'm not hurt.
Well, you're home now, so that's the end of it.
Honestly?
I've pacified the lords for now.
Your father's out there "entertaining" them.
Come taste my blade, you manky bear
For gobbling up my leg
I'll hunt you, then I'll skin you, hang your noggin on a peg…
Of course, we both know a decision still has to be made.
What's this? It's a peace offering.
I made it. For you. Special.
You made this for me?
Interesting flavor.
How do you feel?
What… What is that? Different?
Tart and gamy.
Have you changed your mind at all about the marriage and all that?
That's better.
Now, why don't we go upstairs to the lords
and put this whole kerfuffle to rest?
Mother? I'm woozy suddenly.
My head's spinning like a top.
Mum! Suddenly I'm not so well.
How do you feel about the marriage now?
Merida! Just take me to my room.
All right, that's fine. That's just fine.
A little to the left. That's good. A wee bit to the left. That's good.
It's good enough.
Now, clear out of there, boys. I don't want you to spoil my shot.
What? My lady Queen.
We've been waiting patiently.
Milords, I am out of sorts at the moment.
But you shall have your answer.
Presently.
Now, if you'll excuse us.
Elinor, look!
It's Mor'du!
Elinor? Are you all right, dear?
Fine. I'm fine.
Go about avenging your leg.
Aye. You heard her, lads.
I dream about the perfect way to make this devil die.
Just take all the time you need to getting yourself right, Mum.
Then maybe in a bit you might have something new to say on the marriage.
What was in that cake?
Cake.
Mum?
So I'll just tell them the wedding's off, then?
Mum?
Bear!
Mum?
You're… You're a bear!
Why a bear?
That scaffy witch gave me a gammy spell.
It's not my fault.
I didn't ask her to change you into a bear.
I just wanted her to change you.
مشارکت کنندگان در این صفحه
تا کنون فردی در بازسازی این صفحه مشارکت نداشته است.
🖊 شما نیز می‌توانید برای مشارکت در ترجمه‌ی این صفحه یا اصلاح متن انگلیسی، به این لینک مراجعه بفرمایید.