سرفصل های مهم
بخش 02
توضیح مختصر
زمان مطالعه

10 دقیقه

سطح

متوسط
دانلود اپلیکیشن «زوم»
این فصل را می‌توانید به بهترین شکل و با امکانات عالی در اپلیکیشن «زوم» بخوانید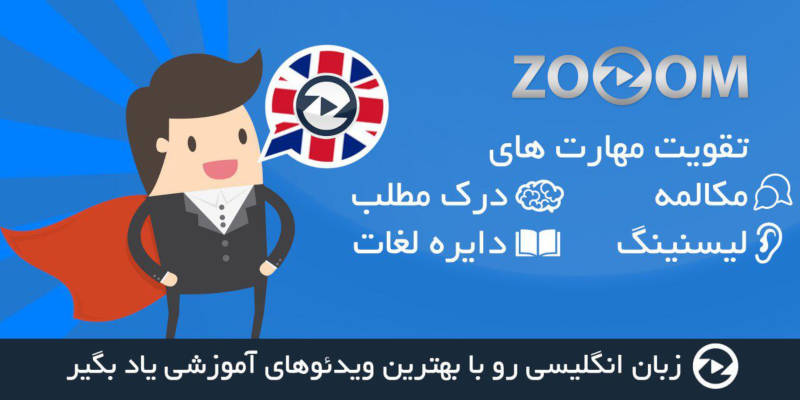 فایل ویدیویی
متن انگلیسی فصل
Hey.
Dave, listen up, please.
Next, we are going to steal,
pause for effect,
the moon!
And once the moon is mine,
the world will give me whatever I want to get it back!
And I will be the greatest villain of all time!
That's what I'm talking about.
Yes?
Hello, Gru? I've been crunching some numbers,
and I really don't see how we can afford this.
It can't be done. I'm not a miracle worker.
Hey, chillax.
I'll just get another loan from the bank. They love me!
Edith, stop it!
What? I'm just walking.
Hi, Miss Hattie. We're back.
Hello, girls!
Anybody come to adopt us while we were out?
Mmm. Let me think.
No!
Edith! What did you put on my desk?
A mud pie.
You're never gonna get adopted, Edith. You know that, don't you?
Yeah, I know.
Good.
So, how did it go, girls? Did we meet our quotas?
Sort of.
We sold 43 mini-mints, 30 choco-swirlies, and 18 coco-nutties.
Okay.
Well, you say that like it's a great sale day.
Look at my face!
Do you still think it's a great sale day?
Eighteen coco-nutties.
I think we can do a little better than that, don't you?
Yeah.
We wouldn't want to spend the weekend in the Box of Shame, would we? No.
No, Miss Hattie.
Okay, good. Off you go. Go clean something of mine.
Hi, Penny. Hi, Penny.
Hi, guys.
Hello, Mom. Sorry, I meant to call, but…
I just wanted to congratulate you on stealing the pyramid.
That was you, wasn't it?
Or was it a villain who's actually successful?
Just so you know, Mom, I am about to do something
that's very, very big, very important.
When you hear about it, you're going to be very proud.
Good luck with that. Okay, I'm out of here.
Gru to see Mr. Perkins.
Yes, please have a seat.
That's one small step for man,
one giant leap for mankind.
Ma, someday I'm going to go to the moon.
I'm afraid you're too late, Son.
NASA isn't sending the monkeys anymore.
Hey.
I'm applying for a new villain loan. Go by the name of Vector.
It's a mathematical term,
a quantity represented by an arrow, with both direction and magnitude.
Vector! That's me,
'cause I'm committing crimes with both direction and magnitude.
Oh, yeah!
Check out my new weapon.
Piranha gun! Oh, yes!
Fires live piranhas. Ever seen one before?
No, you haven't. I invented it.
Do you want a demonstration?
Oh! Shoot! So difficult, sometimes,
to get the piranha back inside of my…
Mr. Gru, Mr. Perkins will see you now.
So, all I need
is money from the bank to build a rocket.
And then, the moon is ours. Wow!
Well, very nice presentation.
I'd like to see this shrink ray.
Absolutely! Will do.
Soon as I have it.
You don't have it?
And yet you have the audacity to ask the bank for money?
Apparently.
Do you have any idea of the capital that this bank has invested in you, Gru?
With far too few of your sinister plots actually turning a profit.
How can I put it? Let's say this apple is you.
If we don't start getting our money back…
Get the picture?
Look, Gru, the point is, there are a lot of new villains out there,
younger than you, hungrier than you,
younger than you.
Like that young fellow out there named Vector.
He just stole a pyramid!
I've got it. I've got it.
Um… So, as far as getting money for the rocket…
Get the shrink ray, then we'll talk.
Suckers!
Suckers!
Ah-ha! We got it!
What?
Hey! Hey! What! Hey!
No, no, no!
You!
Now, maybe you'll think twice before you freeze someone's head!
So long, Gru!
Quick! We can't let him get away!
Up ahead! Up ahead!
Fire! Fire, now!
Oops, you missed me!
Come to papa!
Take that.
How adorable.
Got you in our sights!
Like taking candy from a…
What?
Ha! Hey, Gru!
Try this on for size!
That's weird. What is going…
This is claustrophobic!
No, no, no!
مشارکت کنندگان در این صفحه
تا کنون فردی در بازسازی این صفحه مشارکت نداشته است.
🖊 شما نیز می‌توانید برای مشارکت در ترجمه‌ی این صفحه یا اصلاح متن انگلیسی، به این لینک مراجعه بفرمایید.