سرفصل های مهم
بخش 04
توضیح مختصر
زمان مطالعه

9 دقیقه

سطح

خیلی ساده
دانلود اپلیکیشن «زوم»
این فصل را می‌توانید به بهترین شکل و با امکانات عالی در اپلیکیشن «زوم» بخوانید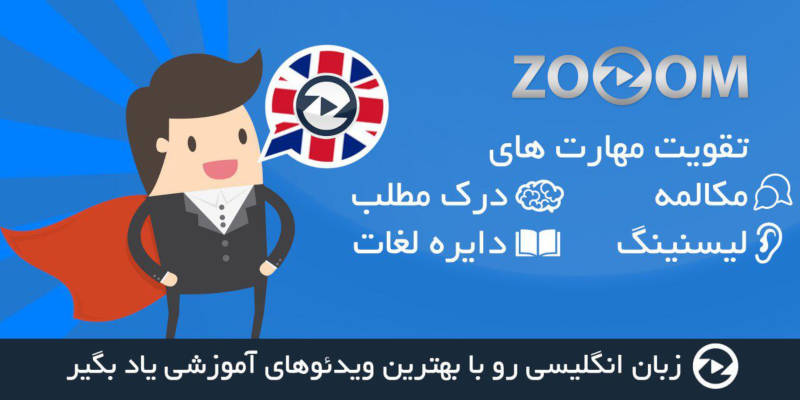 فایل ویدیویی
متن انگلیسی فصل
No, hey!
Kyle, these are not treats. These are guests.
Girls, this is Kyle, my
dog.
Ooh! Fluffy doggy!
What kind of dog is that?
He is a… I don't know.
Do you really think that this is an appropriate place for little kids?
'Cause it's not.
No! No! Stay away from there!
It's fragile.
Well, I suppose the plan will work with two.
Hey! It's dark in here.
It poked a hole in my juice box.
As you can see,
I have provided everything a child might need.
All right.
Uh… Okay. As I was saying… Hey!
Somebody broke that.
Okay, okay. Clearly, we need to set some rules.
Rule number one.
You will not touch anything.
Uh-huh. What about the floor?
Yes, you may touch the floor.
What about the air?
Yes, you may touch the air!
What about this?
Where did you get that? Found it.
Okay. Rule number two. You will not bother me while I'm working.
Rule number three.
You will not cry or whin or laugh or giggle
or sneeze or burp or fart!
So, no, no, no annoying sounds. All right?
Does this count as annoying?
Very!
I will see you in six hours.
Okay, don't worry. Everything's going to be fine.
We're gonna be really happy here. Right? Agnes?
Mmm?
Uh, question. What are these?
A dozen boogie robots! Boogie!
Look at this. Watch me!
Cookie robots. I said cookie robots.
Why are you so old?
Okay. I'm on it.
Hello?
TV!
What is that?
Wow! Look at that!
That is cool!
Come on!
I don't think he's a dentist.
We've been working on this for a while.
It's a anti-gravity serum.
I meant to close that. He'll be all right, I'm sure.
Do the effects wear off?
Uh, so far,
no. No, they don't.
And here, of course, is the new weapon you ordered.
No, no.
I said "dart gun," not… Okay.
Oh, yes. 'Cause I was wondering
under what circumstances would we use this?
But, anyway.
What I really wanted to show you was this.
Now those are cookie robots!
La, la, la, la I love unicorns
What are you doing here? I told you to stay in the kitchen!
We got bored. What is this place?
Can I drink this?
Do you want to explode?
Gru!
Get back in the kitchen!
Will you play with us? No.
Why? Because I'm busy.
Doing what?
Um…
Okay, okay, you got me.
The dentist thing is more of a hobby.
In real life, I am a spy.
And it is top secret, and you may not tell anybody,
because if you do… What does this do?
Hey! Oops.
My unicorn!
You have to fix it.
Fix it? Look, it has been disintegrated.
By definition, it cannot be fixed.
That's freaking me out. What is she doing?
She's gonna hold her breath until she gets a new one.
It is just a toy. Now stop it!
Okay, okay! I'll fix it!
Tim! Mark! Phil!
This is very important.
You have to get the little girl a new unicorn toy.
Eh?
Hey, hey, hey! A toy!
Go, and hurry!
What are those?
They are my cousins.
Jerry! Stuart!
Watch them, and keep them away from me, please.
Wow!
Ooh!
Oh!
Hmm…
It was your cousin's idea.
What?
Okay, bedtime.
Aw!
Aw! Aw!
Not you two!
Okey-dokey. Beddie-bye. All tucked in. Sweet dreams.
Just so you know,
you're never gonna be my dad.
Hmm. I think I can live with that.
Are these beds made out of bombs?
Yes, but they are very old and highly unlikely to blow up.
But try not to toss and turn.
Cool.
Will you read us a bedtime story?
No.
But we can't go to sleep without a bedtime story.
Well, then it's going to be a long night for you, isn't it?
So, good night, sleep tight, and don't let the bed bugs bite.
Because there are literally thousands of them.
And there's probably something in your closet.
He's just kidding, Agnes.
Para tu… Papoy
It's beautiful.
مشارکت کنندگان در این صفحه
تا کنون فردی در بازسازی این صفحه مشارکت نداشته است.
🖊 شما نیز می‌توانید برای مشارکت در ترجمه‌ی این صفحه یا اصلاح متن انگلیسی، به این لینک مراجعه بفرمایید.