سرفصل های مهم
بخش 06
توضیح مختصر
زمان مطالعه

10 دقیقه

سطح

ساده
دانلود اپلیکیشن «زوم»
این فصل را می‌توانید به بهترین شکل و با امکانات عالی در اپلیکیشن «زوم» بخوانید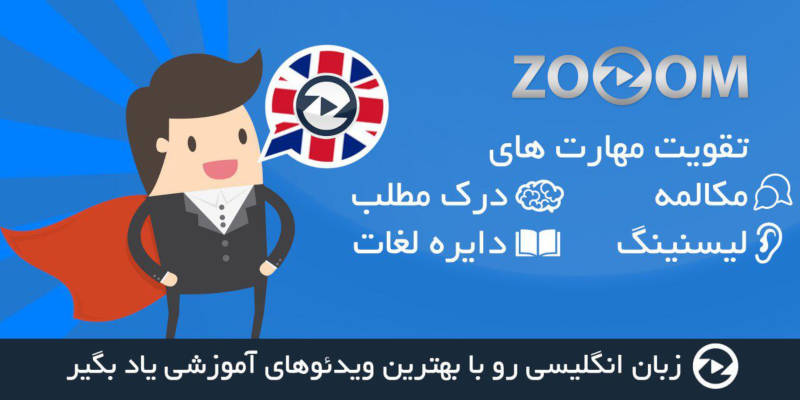 فایل ویدیویی
متن انگلیسی فصل
Knocked over!
It's so fluffy!
Yeah!
That was awesome!
You blew up the whole thing!
Let's go. Let's try another game!
Gru, do you mind if I have a quick word?
Okay, girls, go play.
I got the shrink ray!
Cotton candy!
We have 12 days until the moon is in optimum position.
We can't afford any distractions!
Get me Perkins.
Ah-ha!
Sorry to bother you, Mr. Perkins,
but I figured that you would want to see this!
What?
Well done, Gru.
Rather impressive.
Now, the rest of the plan is simple.
I fly to the moon. I shrink the moon.
I grab the moon. I sit on the toilet.
What?
Sorry. Sorry!
Could you excuse me for just one second?
I told you not to touch my things.
I told you, I told you. I've told you a thousand times.
Hey, can we order pizza?
Pizza? You just had lunch.
Not now, for dinner.
Dinner?
Just… Fine, fine, fine, whatever. Just get back in there!
Oh! Can we get stuffed crust?
Stuffed crust! Stuffed crust!
I'll stuff you all in the crust!
You're funny!
Just don't come out of that room again!
All right.
Sorry about that. Where were we?
You were sitting on the toilet.
No, no, no! No, I'm sorry. It was a little attempt at humor.
I know how much you like to laugh
inside. Now, I was saying…
You don't seem terribly focused, Gru.
Believe me, I am completely focused.
Hello! Whoa! What?
That guy is huge!
Are we on TV? What are those? Children?
What are you doing? I told you to stay out of here!
No, no, no!
Freeze ray!
Mr. Gru?
Okay.
As I was saying…
No need to continue. I've seen quite enough.
But my plan…
Is a great plan.
I love everything about your plan, except for one thing.
You.
Look, Mom, I drew a picture of me landing on the moon!
Look, Mom, I made a prototype of the rocket out of macaroni!
Look, Mom, I made a real rocket
based on the macaroni prototype!
I don't understand.
Let's face reality, Gru.
You've been at this for far too long with far too little success.
We're gonna put our faith, our money, into a…
Well, a younger villain.
But I…
It's over. Goodbye, Gru.
Now, I know there have been some rumors going around
that the bank is no longer funding us.
Well, I am here to put those rumors to rest.
They are true.
Uh-oh!
In terms of money,
we have no money.
So how will we get to the moon?
The answer is clear.
We won't.
We are doomed.
Now would probably be a good time
to look for other employment options.
I know.
I have fired up my resume as I suggest that all of you do, as well.
What is it?
Can't you see that I am in the middle of a pep talk?
Yes!
Yes, we will build our own rocket
using this and whatever else we can find!
Grab everything! Hit the junkyards! Take apart the cars!
Who needs the bank?
Let's go. Let's go!
Mom! What are you doing here?
And here he is in the bathtub.
Oh! Look at his little buns.
Mom.
Not cool.
And here, he's all dressed up in his Sunday best.
He looks like a girl!
Yes, he does. An ugly girl!
You're funny!
Yes! Mine's shaped like a dead guy!
Mr. Perkins, your son is here.
Send him in.
Hey, Dad.
You wanted to see me?
Yes, I did, Victor.
I am not Victor anymore.
Victor was my nerd name. Now I am Vector!
Sit down!
Do you know where the shrink ray is?
Duh! Back at my place.
Oh, is that right? Back at your place? Oh, that's cool.
I guess Gru must just have one that looks exactly like it!
Oh! What the… Those girls sold me cookies!
Do you have any idea how lucrative this moon heist could be?
I give you the opportunity of a lifetime,
and you just blow it!
No, I didn't.
Oh, really?
You just wait until Gru sees my latest weapon.
Squid-launcher! Oh, yeah!
There's a squid on my face!
Don't worry.
The moon is as good as ours.
Come on now, it's bedtime.
Did you brush your teeth? Let me smell. Let me smell.
You did not!
Put on your PJs. Hold still. Okay, seriously! Seriously!
This is beddie-bye time, right now.
I'm not kidding around. I mean it!
But we're not tired!
Well, I am tired.
Will you read us a bedtime story?
No.
Pretty please!
The physical appearance of the "please" makes no difference.
It is still no, so go to sleep.
But we can't. We're all hyper!
And without a bedtime story, we'll just keep getting up and bugging you.
All night long.
Fine.
All right, all right. Sleepy Kittens.
Sleepy Kittens?
You use them when you tell the story.
مشارکت کنندگان در این صفحه
تا کنون فردی در بازسازی این صفحه مشارکت نداشته است.
🖊 شما نیز می‌توانید برای مشارکت در ترجمه‌ی این صفحه یا اصلاح متن انگلیسی، به این لینک مراجعه بفرمایید.