سرفصل های مهم
How your mom's advice could save the human race
توضیح مختصر
From getting to class on time to finishing homework, there are countless things to worry about as a high school student. For Thiago Schneider, at the top of that list is antibiotic-resistant bacteria.Though it may seem like a distant and improbable concern --or something that only medical professionals need to worry about --this informative and rallying Talk explains exactly why the specter of antibiotic-resistant bacteria is something that affects everyone, and what each of us can do to prevent it. This Talk was given at TED-Ed Weekend in New York City. The TED-Ed Clubs program supports students in discovering, exploring and presenting their big ideas in the form of short, TED-style talks. In TED-Ed Clubs, students work together to discuss and celebrate creative ideas. Club Leaders receive TED-Ed's flexible curriculum to guide their Members in developing presentation literacy skills to help inspire tomorrow's TED speakers and future leaders. To learn more about TED-Ed Clubs or to start your own club, go to http-//ed.ted.com/clubs.
زمان مطالعه

9 دقیقه

سطح

خیلی سخت
دانلود اپلیکیشن «زوم»
این درس را می‌توانید به بهترین شکل و با امکانات عالی در اپلیکیشن «زوم» بخوانید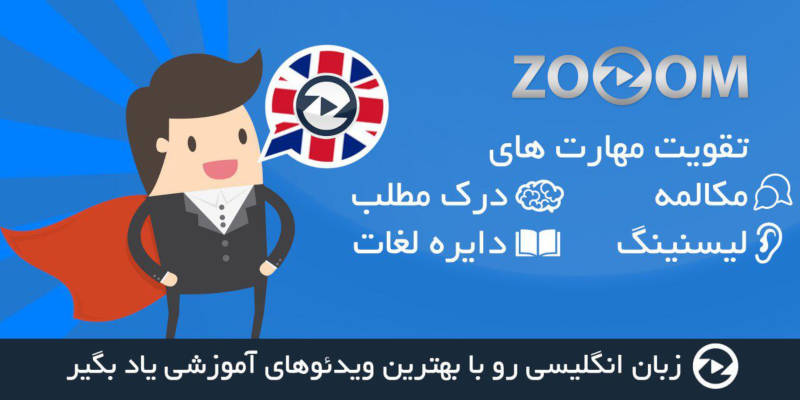 فایل ویدیویی
متن انگلیسی درس
So, I would like to start by telling you the story of a woman who died in Nevada in last August. Her death has brought the discussion of antibiotics resistance to the news once again. Basically, she traveled to India and while she was there, she broke her right leg. And then when she returned to the US, she went to the hospital to treat her leg injury and while she was doing some exams, the doctors discovered she was with an infection in her leg and hip bones. But the doctors also determined that no amount of antibiotics would be enough to save her life because she was infected with multiresistant bacteria. They were immune to all the drugs they had. So there was nothing they could do to help her. I would love to tell you this is an unusual case or an exception, that antibiotics can treat the bacterial infections we have today, but actually, that's no longer true. Do you have any idea of how many people die each year due to this kind of infection? 700,000 more or less. That might not seem so much when compared to the 6.4 million deaths caused by stroke or event the 8.76 million deaths caused by heart disease. However, the predictions show that by 2050, resistant bacteria will kill around 10 million people a year if nothing is done to stop them, which means that stories like the one I told you will become more common than stories of people dying of stroke, heart disease, or cancer. If we think that around 60 million people died in World War II during the six years the war lasted, it will be the same number of deaths per year as World War II. That means the same number of casualties of our history's deadliest conflict. We thought antibiotics would forever protect us from bacteria, right? But the current situation is showing us that's wrong. So as I told you, we are facing a war against bacteria, but who are the characters in this war? So we can compare the harmful bacteria to an enemy army, our immune cells to the soldiers of our army, and antibiotics to the weapons of our army in this crazy battle. If you are in an actual war, do you think it is clever to keep constantly attacking your enemy using the same weapons and strategies? No, right? Of course not, because you make it easier for your opponents to defeat you, They can analyze your attack methods, build up defenses, and then attack you back with the advantages on their side. And now you might be thinking, "But that's quite predictable, isn't it? We can't have been so naive to do that." And the answer is, yes, we were. Bacteria have been doing this analysis for more than 70 years, eventually discovering the resistance genes, which is a way they found to protect themselves from our antibiotics, and this is how this happens. Imagine you have a person that is with an infection in their guts. And there's the bacteria colony that's making this infection. And in this colony, one bacterium is resistant to antibiotics' effects. Then the person takes the antibiotics, and as they get in contact with the colony, the regular bacteria starts to die, but the resistant one doesn't. And now it finds itself with the whole space and all the nutrients for itself and then it starts to grow and grow and grow, and in the end, we have another colony of now-resistant bacteria. So as you can see, antibiotics sometimes don't solve our problem because they don't kill the bacteria. They instead select the resistant ones, and this is how antibiotics excessive use becomes a problem because the more we use them, the more we increase the chances of ending up selecting resistant bacteria. And to make matters worse, resistant bacteria can share the resistant genes, which is that circular DNA there, with other bacteria that were previously not resistant, allowing not only new bacteria to become resistant but also to become resistant to other types of drugs, because one resistant gene is effective against one kind of antibiotic. And they do this process in a very simple way, much like a friend that comes close to you, you give him or her a present, a gift, and then they leave. That's it. So, there you have one bacterium that has the resistant gene and another that doesn't. So they get very close together, they share their inner parts. The resistant bacteria makes a copy of that gene, gives it to the other, and then they split and now both are resistant. And since bacteria have been doing this process since 1945 when the first resistant bacteria were found, today there are certain kinds of bacteria that are immune to almost all, or even all, antibiotics we have because they have found all the ingredients for this global resistance recipe, which means there's no cure for them. We use antibiotics to make animals get fat faster so we can slay them and sell their meat, to protect plants from agricultural plagues, people self-medicate in many, many countries and even doctors sometimes make mistakes and prescribe antibiotics for diseases they can't treat. We can't do these things anymore in the pace we have been doing in the last years if we still want antibiotics protection. Alexander Fleming received his Nobel Award for discovering penicillin, the first antibiotic. He warned us about the consequences of using antibiotics excessively, advice that was ignored by the pharmaceutical industry. According to him, "The thoughtless person playing with penicillin treatment is morally responsible for the death of a man who succumbs to a penicillin-resistant organism." There is another problem, which is the consequences of these drugs in our bodies. So, antibiotics are drugs that are made to kill bacteria, making no distinction between the bacteria that are harmful or helpful to us. Our bodies are a great environment for bacteria. Believe it or not, your body has ten times more bacteria cells than human cells. There are certain bacteria that live in our guts that are so important to us that we could not live without them. They could be compared to the people in this microscopic war helping us, the nation, and our immune cells, the soldiers, to face this war. They help us in digestion to absorb essential nutrients they fight harmful microorganisms, and they also help us recover from illness because they stimulate our immune system to produce immune cells, or more soldiers. When we take antibiotics, we are removing part of these natural defenses which makes us feel even weaker, and although there are ways to make up for the damage caused by antibiotics in our gut flora, few people take the time to make the proper supplementation of probiotics, or these helpful bacteria, by eating cheese, yogurt, or probiotic capsules. Therefore we need to find new weapons and strategies to turn the tide in this war. And so the possible solutions are the development of new drugs, not only new antibiotics, new and different antibiotics, but new vaccines as well, improving sanitation conditions, cutting off the use of antibiotics in livestock and agriculture, and start using antibiotics wisely and consciously, aware of the consequences that it can cause to us. And the last one, and most important of all, make other people aware, as well. As we can't just go to a lab and create a new drug to solve the problem, we must help the way we can: washing our hands, wearing warm clothes during the winter, eating fruits and vegetables, basically everything our mothers have told us to do so many times in order to prevent illness, it's very important, too. Share this information. Make people aware. Explain why we should stop using antibiotics excessively. Antibiotics are such a valuable tool and we rely on them for so many things. We can't just lose them because of our irresponsibility. The future is in our hands now. We can either hold it, or let it fall between our fingers Let's make the right choice. Thank you.
مشارکت کنندگان در این صفحه
تا کنون فردی در بازسازی این صفحه مشارکت نداشته است.
🖊 شما نیز می‌توانید برای مشارکت در ترجمه‌ی این صفحه یا اصلاح متن انگلیسی، به این لینک مراجعه بفرمایید.