سرفصل های مهم
The right time to second guess yourself
توضیح مختصر
Why is a young African-American girl 6 times more likely to be suspended for the same classroom behavior as her white female classmates? In this honest talk, 16-year-old Irfhana Zakir Hussain explores the assumptions we make based on race, from the perspective of someone who has both judged and been judged on those assumptions. Irfhana gave this talk in New York, NY at TED-Ed Weekend. To find out more about TED-Ed Weekend, go here- bit.ly/2mCCQDn. To learn more about TED-Ed Clubs or to start your own club, go to http-//ed.ted.com/clubs.
زمان مطالعه

11 دقیقه

سطح

خیلی سخت
دانلود اپلیکیشن «زوم»
این درس را می‌توانید به بهترین شکل و با امکانات عالی در اپلیکیشن «زوم» بخوانید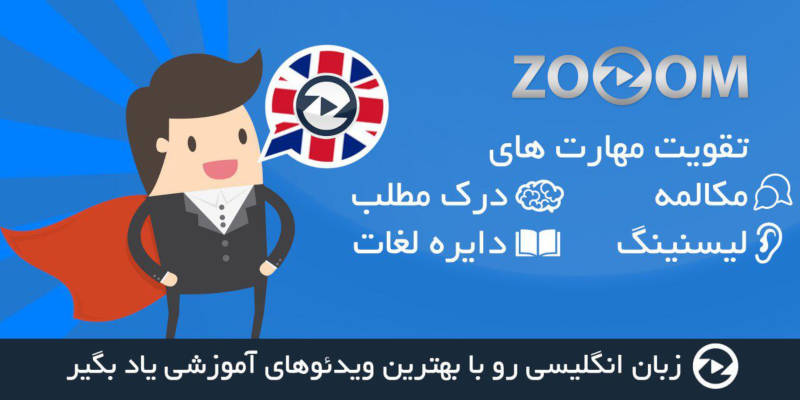 فایل ویدیویی
متن انگلیسی درس
Imagine a utopian world. What does your world look like? My world is full of colors; some colors are indescribable. The trees are vibrant and swish in the gentle breeze. Meadows are full of a variety of bright flowers. Nature flourishes next to bustling cities. People are agreeable to one another and are open to different perspectives. My world lacks ignorance and overflows with compassion and understanding for one another. It is fueled by love. My world is fueled by a love of nature, a love of knowledge, a love of empathy, a love for one another, and most of all, a love for our future, our children. My world is a world where every child is born with potential and equal opportunity. Children are the future and governments realize this. They invest more into the success and education of the future. It is not a world ripe with violence or greed, but one of peace and kindness. And it most definitely is a world where each and every child on this screen have no obstacles pertaining to their racial and/or ethnic backgrounds. While some of the attributes of my utopian world are seemingly unattainable, others should make us wonder. Why is it that the idea of every child being born with potential and equal opportunity only one of a dream world? "What?" you may ask, "Isn't that already something of the present? We all have the same amount of opportunity at birth, right?" No. They do not. We have a problem. Racial judgments are ruining children's lives. For simplicity, let's define racial judgments as judgments related to race and ethnicity. We live in a world where a child's future is almost set in stone the moment that they are conceived, a future that is primarily dependent on ethnicity. Our carelessness and our lack of awareness when making judgments is destructive to our children, our future. Yes, we have a huge problem, but we also have a great solution. Take a look at the group of children projected on the screen. What do you see? Do you see a diverse group of children eagerly waiting to answer? We have all determined that these children are adorable. How old do they look? They seem to be in preschool, or more likely kindergarten or first grade. Do you see anything else in this picture? Anything else at all? Have you made all your observations? Here are a few observations that most of you probably didn't make. Let's consider a hypothetical situation. This is more or less your typical preschool claass. So, let's say that James, the white boy in the first row, bites Lily's hand, the Japanese girl to his right of him, because she wouldn't give him her crayon. On average, the worst punishment James will get is a phone call home and a time out. Fair enough, right? Ok, same situation, but let's have Daniel bite Lily's hand. Daniel is more likely to be suspended, if not expelled. In fact, black males are three times more likely to be suspended than their white counterparts for the same misbehavior, a trend that holds for preschool as well as the rest of their educational careers. The idea of black males being persecuted far more severely than their white counterparts is prevalent throughout the child's life. An example of this is seen in the school-to-prison pipeline, which states that male African Americans are more likely to go to prison straight from school. While the situation above is hypothetical, it is based off of a real-life incident. These racial judgments start in the very beginning, preschool. The black girl in the picture, Katie, is facing consequences just as extreme, if not more extreme. According to a study conducted by Columbia University law professor Kimberle Williams Crenshaw, black girls and other girls of color are facing a grave danger. While black boys are only three times more likely to be suspended, black girls are six times more prone to suspension than their white female classmates. In a Baltimore school, a school security officer claimed to be attacked by three black girls. The school immediately believed the officer and expelled the three girls. However, after reviewing a security tape, it was shown that the officer had repeatedly hit one of the girls on the head with her baton and pepper sprayed the other girls, forcing all three girls to seek treatment at a hospital. Why is that? Why are these girls in more danger than white girls? Well, the study goes on to explain that black girls and other girls of color are seen as disruptive and ignorant. Their achievements are ignored and their actions are misinterpreted. Like, for instance, the study claims that the majority of its participants believed that their teachers viewed them negatively and often berated them for being defiant when, in fact, they were just being curious. Furthermore, the girls of color are facing an intersectional burden since their darker skin is associated with aggressive behavior, and as women, they have the additional burden of being seen as bossy and demanding when they are being assertive. Thus the discrimination that girls of color face can be far more onerous than that of boys of color because of the difference in gender. Racial judgments are ruining children's lives. Not only black children, other children as well. When we see an Asian person, we immediately assume they must be super smart. That being said, white people also have to deal with racial judgments. They are typically taken as more racist and more judgmental than any other race. Consider this picture of teens from different ethnic backgrounds speaking out against the racial judgments they combat. These judgments are based off of stereotypes, and these generalizations have become jokes. We have forgotten that our words can actually do damage. Let's not forget the racial judgments concerning religion. The Pew Research Center conducted a survey where they asked Americans to rate how warmly they felt about Muslims on a thermometer scale from 0 degrees to 100 degrees. The average temperature was 40 degrees, significantly cooler than that of the rest of the seven religious groups that were also surveyed. This is because, one, they base their judgment off of a small percentage of extremist Muslims, and two, they're ignorant to what the religion actually stands for. This is a problem I myself face as a young Muslim woman. Racial judgments are the reason why I, a sixteen-year-old girl, am pulled aside during airport security. While I understand that it's for my own safety, it is tiring and concerning that the people around me may be afraid of me or hate me because of a piece of clothing, my hijab, on my head. These types of racial judgments will surely affect Aaliyah, the Indian Muslim girl in the back row. I, like the majority of Muslims, as well as the majority of the world, absolutely abhor terrorists. In every group of people, there is always going to be a small percentage of people who are so extreme that the larger group must disown them. But no matter how we try to separate ourselves from these criminals, our physical similarities are too much for people to overcome. Simply because we share the same color of skin or piece of clothing with these terrorists, we become targets of the same racial judgments. In our nation, many of us hold ideals that race shouldn't matter, that most of us have overcome almost all racial barriers and problems caused by race. Our statement is a half truth. It is true that most of us have overcome racial barriers concerning friendship and other aspects of life. However, there are still so many aspects of our lives where race, unfortunately, still matters. In many cases, our racial backgrounds determine the level of educational opportunity we have, the types of lives we will lead, and the way we are perceived by society. We shouldn't always ignore race. Sometimes, knowing a person's beliefs or race can help you become more respectful towards that person. It can broaden your horizons and help you form judgments that aren't biased and/or ignorant. We can't stop racial judgments or judgments all altogether. Judging is an evolutionary trait, something we needed for our survival. Simple judgments, like knowing when to cross the street, or knowing not to go into a dark alleyway at night, are essential for human life, which is why stopping racial judgments is nearly impossible and detrimental to our species. Here's what we can do. We can become aware of our racial judgements Our awareness will make us think twice about our judgments. It is proven that actively looking for biases in your racial judgments will make your judgments more accurate and respectful. This is because racial judgments are products of implicit bias, a bias in assumptions and behavior that occur on a subconscious level. It is due to the assumptions and stereotypes that we are exposed to in our respective environments. Implicit bias is automatic, but it's not intransigent. Awareness is the key. Next time we find ourselves making an assumption about someone, we need to ask ourselves, why? Do we have a good reason? Would we be able to justify our assumption to someone with a different perspective? When we ask ourselves these questions, we tend to second-guess ourselves, and in this case, this is a good thing. If we second-guess ourselves, our racial judgments will become more accurate, more respectful, and less biased. I'm not saying this will be easy. It's hard. I'm ashamed to admit that I have succumbed to biased racial judgments. I've walked down the street with my best friend and we have deliberately changed our pace or route to avoid and African American or white man in baggy clothing. But I think we're taking the first step in making better racial judgments when we realize that some of our judgments are biased. I've often found myself judging someone without realizing and then mentally berating myself right after. So become more aware. Ask yourselves the reasons behind your judgments and assumptions. This will help you become more aware of your judgments and of your thoughts. If not for your own sake, for the sake of those little preschoolers, for the sake of our world's future. This awareness will brighten our world, creating a safe space for all of our children to thrive and achieve their hopes and dreams. And someday, my utopian world, our utopian world, will become a reality. Thank you.
مشارکت کنندگان در این صفحه
تا کنون فردی در بازسازی این صفحه مشارکت نداشته است.
🖊 شما نیز می‌توانید برای مشارکت در ترجمه‌ی این صفحه یا اصلاح متن انگلیسی، به این لینک مراجعه بفرمایید.