سرفصل های مهم
The real goal- Equal pay for equal play
توضیح مختصر
There is systemic inequality that exists in professional sports, even among athletes at the highest levels. But what can be done? In this talk from TED-Ed Weekend in New York City, Estee Park discusses alarming statistics of wage gaps and poses a solution for how we might get closer to equal pay for equal play. About the speaker- Estee is a student at the University of Notre Dame. Previously, she attended high school in Atlanta, Georgia, where she helped her soccer team win a state championship. To find out more about TED-Ed Weekend, go here- bit.ly/2mCCQDn. To start a TED-Ed Club at your school, visit ed.ted.com/clubs.
زمان مطالعه

9 دقیقه

سطح

خیلی سخت
دانلود اپلیکیشن «زوم»
این درس را می‌توانید به بهترین شکل و با امکانات عالی در اپلیکیشن «زوم» بخوانید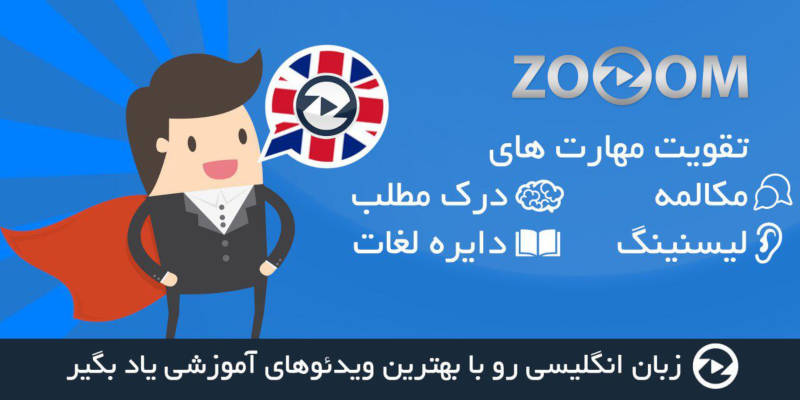 فایل ویدیویی
متن انگلیسی درس
[Music] [Applause] on July 5th 2015 I woke up in Vancouver and immediately sprinted to the bathroom to look at myself in the mirror I was very happy to see that my hair dye had stayed in overnight and to me it was the perfect shade of bright blue so you may be wondering why on a random summer day in Canada I decided to dye my hair blue but there's actually a good reason I love soccer I especially love the US Women's National Team who was playing the World Cup Finals on that day and my friends and I were preparing to go a few hours later we entered the packed stadium and we're immediately surrounded by 50,000 other diehard fans decked out either USA or Japan colors although in my opinion my friends and I definitely had the most team spirit what struck me when I entered the stadium was that women's soccer finally seems relevant it finally seems important with every goal that Carli Lloyd or another member of the team scored the crowd got more and more energized when the final whistle blew determining the u.s. women to be world champions every single person in that stadium felt a wave of emotion to me it felt as if people actually cared about women's soccer and that female athletes in the United States would finally have an opportunity to make a living off of their talent like the men do the hard work and determination of the 24 women on that national team led them to become heroes for me and so many other girls around the world with so many people looking up to them I just assumed that these women were being well rewarded for their commitment and their success but as it turns out I was entirely wrong about that I'm Stu discovered that when a men's team was eliminated from the first round of the World Cup in 2014 they were rewarded with 8 million dollars from FIFA the u.s. women's team rendering more views than any American soccer game for either gender ever received a mere two million dollars I don't think that anyone can look at those numbers and not see the injustice the men's champion in 2014 Germany received 35 million dollars from FIFA 33 million dollars more than me equally as successful women of the United States this unfortunate reality of pay inequity for women soccer players doesn't only apply to the national team but also to the National Women's Soccer League in the United States the minimum salary for a professional women's soccer player and the United States is six thousand eight hundred and forty two dollars comparatively the minimum salary in the MLS the men's soccer league in the United States is sixty thousand dollars not only Israel major Japanese numbers but the women's minimum salary is far below the poverty line these are just a few of the alarming statistics that show the evident wage gap between male and female soccer players in the United States now some of you may have seen on the news recently that a few members of the US Women's National Team issued a complaint to the Equal Employment Opportunity Commission or EEOC they argue that US soccer is violating the Equal Employment Act in title 7 by discriminating against the women based on their gender in a recent interview on 60 minutes team captain Carli Lloyd stated we feel as if we are being treated as second-class citizens because they do not care as much about us as they do the men the amount of money that these hard-working women are being paid is not sufficient and change is imperative I cannot imagine my own life without soccer soccer has taught me countless lessons and I know that I'm a more confident driven person because of it when I was younger I dreamed of playing professional soccer I know that there's a lot of young girls out there today who have that same dream oblivious to the reality of achieving their goal who is supposed to tell those little girls that becoming a professional soccer player means they'll be faced with discrimination that they'll make less money for doing the exact same work as men that they'll be forced to work in worse conditions and facilities women I know that I do not want to be the one to tell those little girls those things I want to tell them to dream big being a professional soccer player means it can make a living off of their passion I want to tell them to work hard because their hard work will be rewarded with adequate pay but today I cannot tell those little girls as things gender discrimination is still a major problem in our world today but I know that I want to do any little thing that I can to help stop this problem soccer is just one starting place but it is a place that we can start so you may be wondering how do we start well according to the EEOC and their response to the complaint issued by the few members of the US Women's National Team the reason that US soccer pays the men more than the women it's because the men have higher TV ratings and higher ticket sales the part about ticket sales has proved not to be true this year because a 60 Minutes reporter Norah O'Donnell mentioned in her interview with a few members of the US Women's National Team u.s. soccer's own projections show that this year the u.s. women's national team will net about five million dollars in ticket sales while the u.s. men's national team will lose about a million dollars that being said the part about the men's TV ratings being higher than the women's is definitely true for the most part there's more interest for men's soccer so more people are walking those games on TV giving the EEOC an excuse to let us soccer pay the men more than the women one reason that men's games have higher TV ratings in the women's is because in general their games are more competitive the women are the United States have established themselves to be the best team in the world making them cross a lot of their opponents and making a lot of people lose interest in watching their games on TV even me a huge soccer fan sometimes finds myself deciding not to watch their games on TV because I know that they're going to dominate the region of the u.s. women's team has been so dominant it's because in the United States there's far more access to girls youth soccer than in other countries there are countless competitive girls soccer league United States like the one I grew up playing earns and these leagues are training girls to be champions but in other countries there's hardly any opportune for young girls to play soccer for many reasons including lack of funding and negative stereotypes for girls soccer players I believe that in order for the women's soccer TV ratings to go up and for the EEOC to finally force us soccer to pay the women as much as the men other countries must establish competitive girls soccer leagues there are a few ways to begin to push for creating girls soccer leagues in other countries first is to get men's clubs that already exist in these countries to recognize the economic gain that adding a girls league would bring a good example of this is in Spain where recently a few soccer a few men's soccer clubs have added a girl side big soccer clubs there like Barcelona FC have girls training league that eventually feed into a professional team for the best players the reason at Barcelona FC and these other clubs have a girl side is because the girls reek generates revenue for the club more men's soccer clubs around the world need to understand that adding a girl's league is a smart economic move so that there will be more competitive girls soccer leagues around the world another reason that a lot of countries don't have competitive girls soccer leagues is because girls that are interested in other sports due to a lack of exposure to women's soccer lots of these countries do have women's national teams but these teams hardly have any attention in the country this is entirely the opposite from the men's teams to enjoy tons of media attention TV play and time in the spotlight one way for women's national teams in other countries to get more attention is for popular companies in these countries to use the female athletes from these teams in their marketing campaigns in the United States certain companies have made progress in this department such as nationwide and Nike using Alex Morgan and their commercials if other companies around the world used female athletes from the soccer teams in their marketing campaigns this could be the start to popularizing the game for women with more demand for girls soccer more men's clubs would add a girls league if there are more competitive girls soccer leagues around the world these countries would be able to produce female athletes who perform at the elite level to compete with the US Women's National Team once the US Women's National Team has more competition their games will be a lot more exciting and more people will want to watch the games on TV this will cause the TV ratings to go up and the EEOC will no longer have an excuse to let us soccer pay the women less than the men the women on the u.s. national team would finally get to pay that they deserve it is time for equal pay for men and women to be present in everything not just soccer but I have hope that if we start here this will spread around the country and around the world to promote gender equality everywhere where there is equal play there needs to be equal pay thank you [Applause]
مشارکت کنندگان در این صفحه
تا کنون فردی در بازسازی این صفحه مشارکت نداشته است.
🖊 شما نیز می‌توانید برای مشارکت در ترجمه‌ی این صفحه یا اصلاح متن انگلیسی، به این لینک مراجعه بفرمایید.