سرفصل های مهم
چگونه تمرین مکالمه کنید؟
توضیح مختصر
زمان مطالعه

8 دقیقه

سطح

متوسط
دانلود اپلیکیشن «زوم»
این درس را می‌توانید به بهترین شکل و با امکانات عالی در اپلیکیشن «زوم» بخوانید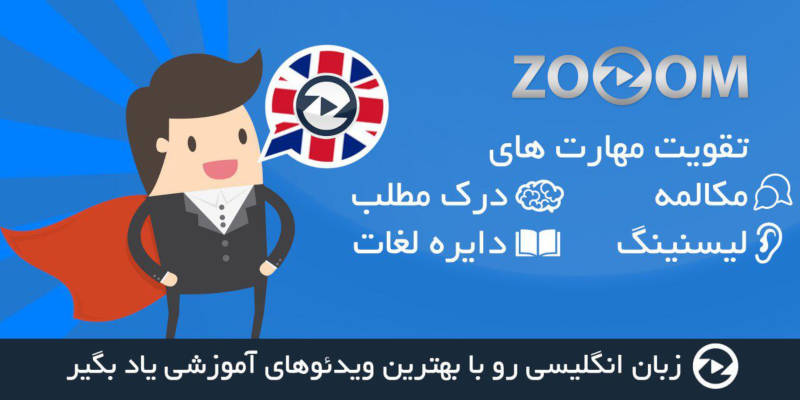 فایل ویدیویی
متن انگلیسی درس
How to Practice Speaking
Here in this video, I'm going to talk about how you practice your speaking, especially for the TOEFL, but with some advice on general speaking practice too. Some advice on how you can improve your speaking even after you finish the TOEFL. Sometime you get a little bit bored of TOEFL material, too. Sometimes you maybe aren't at your computer so you can't use Magoosh. So I'll go through some other things you can do to practice your speaking away from Magoosh and away from your TOEFL practice.
Now, first of all, if you are trying to improve your speaking, the ideal situation is conversation. This is the best, the perfect situation to be in. Conversation with a native speaker in English with only English and then native speaker is best. And not only this, but to have a conversation in which it's necessary for you to communicate is especially helpful.
So say for example, here I am and I am at a party. And I'm talking with somebody at a party. And I'm speaking English and they are speaking English. That's great, but I could just decide never mind, I'm not going to speak and I can leave. And maybe that makes the other person sad.
It doesn't matter. The truth is, I don't need to communicate at that party. But on the other hand, let's say I am at a restaurant and I need to order my food. Okay, here is my restaurant. I'm sitting in a chair and I need to order food.
And this person is not at a party. They are my waiter. They're wearing an apron of some sort. Okay. Now I need to communicate. If I don't communicate, then I don't get food.
So in these situations where it's absolutely necessary to have the conversation, that is the best situation. A restaurant isn't a perfect example. Better examples are if you are in a relationship with someone, if you are talking with a boyfriend or girlfriend, well then you really need to communicate, right.
Now, it's very likely that you don't have an English speaking boyfriend or girlfriend, that's fine. But if you have this type of situation, it's really helpful to use it, and if you have it, use it well. Ask for clarification if you need to. Say, I'm sorry, I don't understand.
Can you repeat that? And really try to communicate as much as possible. Again, this is the ideal. If you have the opportunity, then take it. If you live in the US, for example, right now, if you are staying in the US, then make sure you are living your life in English, that you are not just surrounding yourself with people who speak your language.
If you are not in the US but you have an English friend, make conversation with that friend as much as possible. If you are at a university with English speakers, go to the places where those English speakers are at their clubs or at their meetings, and try to join those clubs. Join those activities with the native speakers.
If you have conversation possible with native speakers, that's ideal. That said, if you don't have that possibility, what can you do? One way to practice speaking every day is to speak to yourself. If you're home and you talk to yourself in your room, in your kitchen, wherever, it's fine. No one sees you.
It's okay to look crazy if no one's watching. I talk to myself all the time. I really enjoy it. It helps me think and it helps me practice language. Now, if you are talking to yourself, it's especially helpful for the TOEFL if you're recording yourself.
This is not just for general English practice, but it is especially helpful for the TOEFL. Now why it is important to record yourself? Well, you can time yourself. You can get comfortable with the microphone, and you can note your mistakes and repeat them.
So these first two are situations that you will have on the TOEFL. You're going to have a clock, and you need to be comfortable with that microphone. Both of these things make people uncomfortable, and it can cause problems on test day. And here, this is not something you will be able to do on test day, but it is very helpful for correcting mistakes, for finding grammar mistakes in your speech, and correcting them.
You can repeat the same insert if you have recorded yourself without mistakes. If you can't speak out loud, because for example, you're on a bus or a train, that's fine. Do it in your head. Speak in your head mentally, silently. If you have that train or bus or whatever experience with speaking in your head, okay.
You can't use a microphone, you can't note your mistakes, but you can still time yourself. Use the timer. If you are talking in your head or out loud, either way, what should you talk about? First thing to do is read something or listen to something.
Preferably in English. Read an English article. Or listen to a podcast in English. But if it is in your own language and you're going to translate in your head or translate when you speak, that's still practice. It's not the best.
It's not perfect. But it's okay. Preferably English. Read or listen to something in English. And then, afterwards, summarize. Summarize what you read, summarize what you heard.
Or, give your reaction. What's your opinion about that topic? What do you think? These are two different options and they're both helpful for the TOEFL, because you need to give your opinion and you need to summarize. If you are talking, if you want to practice the independent TOEFL questions, the best resource there is the list of 185 writing questions in the Official Guide.
I highly recommend using the Official Guide. Having the Official Guide largely for this list of questions. They are writing questions, but the independent questions in the writing and in the speaking are very similar. So you don't need all of these questions for writing practice, right? You're not going to write 185 essays.
But you can use some of them for speaking practice. Okay, so to recap. The best types of practice for the TOEFL and in general. The ideal is speaking with a native speaker. That conversation where you have to communicate is best. If you have the option, take it.
If you don't have that option, then recording a summary or a reaction to something you read or heard is definitely helpful. And if you can't do that, well at least talk in your head. Read something and then summarize it in your own head.
مشارکت کنندگان در این صفحه
تا کنون فردی در بازسازی این صفحه مشارکت نداشته است.
🖊 شما نیز می‌توانید برای مشارکت در ترجمه‌ی این صفحه یا اصلاح متن انگلیسی، به این لینک مراجعه بفرمایید.