سرفصل های مهم
ساختاربندی تکالیف مستقل
توضیح مختصر
زمان مطالعه

9 دقیقه

سطح

متوسط
دانلود اپلیکیشن «زوم»
این درس را می‌توانید به بهترین شکل و با امکانات عالی در اپلیکیشن «زوم» بخوانید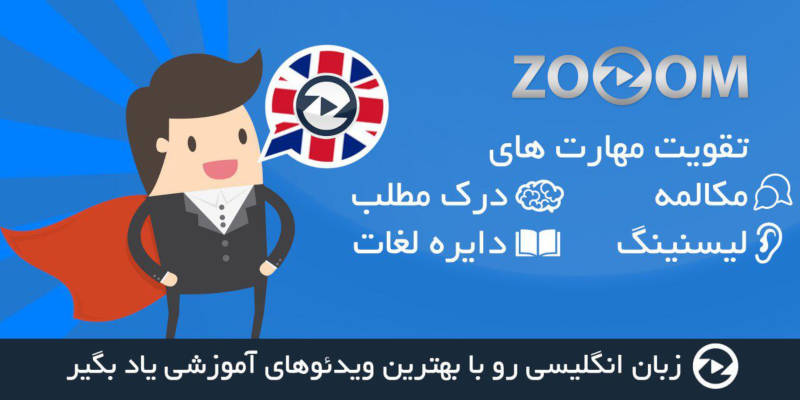 فایل ویدیویی
متن انگلیسی درس
Structuring Independent Tasks
Because tasks one and two in the toeful speaking section are so similar, the structure for them is basically the same. So they are independent tasks right? In both of these tasks you need to make a choice and explain it. It's a little bit different. In the first one, you are making a choice of one from many things.
And in the second one, you're making a choice of one from two options. But the structure ends up the same. So first, let's look at an example question. What personality quality do you think is most important in a good friend? Explain why. This is an example of task one, in which you're choosing one quality from many possibilities.
Now, in order to give this answer, I'm going to start with the big idea. Always begin with the main point and make sure that is clear. So for part one, I'm saying my choice clearly. What personality quality? And in order to do that, I'm going to use some personal language. Because remember, this is my opinion.
So I say things like if you ask me, personally, I'd say that, and by the way, if you use the word personally at the beginning, the next word should always be I. Personally I think that, or personally I would choose. Or personally, I want to whatever. The next word is I.
So you not only say your choice clearly, but then you introduce the reason why. This is part of the big idea. You give a very general reason at the beginning. That's because, the reason I say that is, and you just introduce your support, your examples. So here is an example of an answer.
I'd say that it's most important for a friend to be supportive. If they're not, if they're critical, the friendship can do more harm than good. Okay. I have here some personal language I would say, and then I have my choice, most important for a friend to be supportive. So, this is the big idea, and I give a little bit of explanation here.
Although, I don't give details. This is just a general explanation. Notice I actually did not use the phrase, that's because, or I say that because. I can, it's not necessary, but I can. So it doesn't really change too much here. It's easy to infer that this is an explanation of the previous sentence.
But it's possible, and it's actually a good idea in most cases. The first reason. So now that I've given my main idea, I need to give a reason why I think that. And that should be a specific reason. It helps to give examples from the real world, from your personal experience. If you don't have an example from the real world, you can invent one.
Explain an imaginary situation, but be specific. Always be specific. It's easier to understand specific statements than it is to understand general ones, especially if there are some language problems, some mistakes. The specific one will be easier to follow. Start with your stronger reason.
If you have two things in mind, two possible reasons, which you should. Start with the better one because you want to use as much time as you need to give that reason completely. So here's an example. If you're not supportive, it can lead to arguments. The best example I can think of is from a friend of mine in college, Jamie.
Her roommate was so argumentative, by the end of college Jamie didn't really socialize much, because she didn't want to keep getting fights with this other girl. This girl who was supposed to be her friend. Okay, this is pretty long, right? This is long because it's my first. And I have more to say about it.
I have more thoughts about this, about arguing too much. And there is a concrete, specific story here about Jamie in college, and giving these specifics helps make the reason clear. I think being supportive is important because if you're not supportive, well then some situation like this can happen. Getting in fights in college and not socializing.
Well that's a problem. I understand why I chose being supportive. The weaker reason will be your third part and this is the last 15 seconds maybe of your answer. If you have over 15 seconds, that's great. Give a concrete example just like the first reason, just like part two so in this case basically part two and part three are equal.
Great, that's not a bad thing, it can be a very good thing if you can give two strong reasons awesome. So this is very similar to the first reason. If you have under 15 seconds left, on the other hand, then you might not give that concrete example. You might just state your second reason.
And, by the way, if you have only five seconds left? Then giving a second reason with under five seconds is not going to work. In that case, you just should summarize your first reason and your main idea. But, if you have a good fifteen seconds left, you can say a few sentences. If you have ten seconds left you can give a sentence that explains a little bit more.
So in order to do that you can just explain very generally what you mean. So let's start with a over 15 seconds of example, this is similar to part two. Being supportive also means giving friends room when they need it, it means trusting your friends decisions. If, for example, I've planned a camping trip with friends but I decide to cancel because I want to focus on work, well a supportive friend would understand.
Wouldn't be angry. All right. And notice this is an imaginary example. If I've planned, did I actually plan it? No, this is all hypothetical. They would understand, they wouldn't be angry. That's okay, because it's specific, I'm talking about this camping trip.
Cancelling the camping trip, focusing on work, these are real world details. Even if the example is not from my life, even if it's only hypothetical. If you imagine that's okay, it is specific. And this is a second reason, giving friends room when they need it. Which is explained with those specifics. If I have less than 15 seconds I might not use those specifics.
Being supportive, also means giving friends room when they need it. It means trusting your friends decision. They they can do what they need to without losing friends. All right, now here I have a much shorter example or rather a shorter reason. And there is no example here, but I've given a second reason and explained why, very generally because being supportive means you don't lose friends.
So in both cases, in either the 15 second left or less than 15 second left version your general structure is the same. You have part one is the main idea. The next step is explaining why and giving a concrete example. And then the third step is giving a second reason why with an example, if you can. It's possible that you can't give a second concrete example.
That's okay. Make sure you get at least one good, concrete example that explains your big idea.
مشارکت کنندگان در این صفحه
تا کنون فردی در بازسازی این صفحه مشارکت نداشته است.
🖊 شما نیز می‌توانید برای مشارکت در ترجمه‌ی این صفحه یا اصلاح متن انگلیسی، به این لینک مراجعه بفرمایید.