سرفصل های مهم
ساختاربندی تکلیف پنجم
توضیح مختصر
زمان مطالعه

8 دقیقه

سطح

ساده
دانلود اپلیکیشن «زوم»
این درس را می‌توانید به بهترین شکل و با امکانات عالی در اپلیکیشن «زوم» بخوانید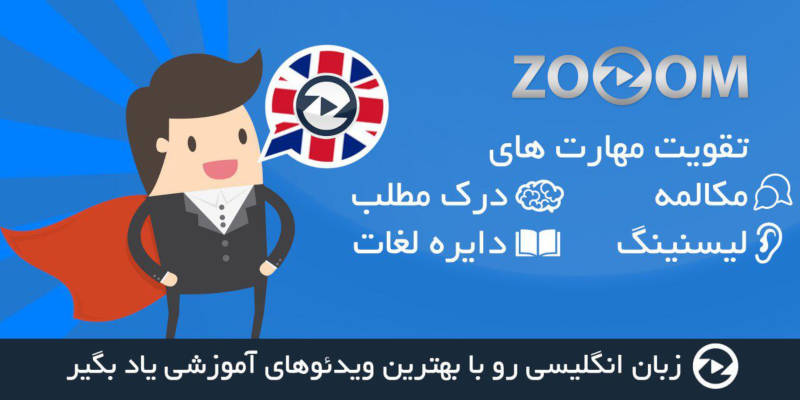 فایل ویدیویی
متن انگلیسی درس
Structuring Task 5
Task 5 is very tricky so giving a clear structure in your answer is very helpful. So first let's review what task 5 is. It is an integrated task with just a listening. So you just listen and then speak and you listen to a conversation first. And your answer is about the conversation and your opinion. This is the only time in the integrated tasks that you give an opinion.
So, first, you're going to talk about the problem. This is part one of your answer, and it is just a general context part that explains what the student's problem is. So that when you talk about the solutions and your preference the listener knows what they are solutions for. So you're just summarizing the students problem generally.
This has to be quick. You can not repeat everything. Do not explain the problem in many details. It should just be like 15 seconds. So for example, well the problem the students discuss is pretty simple. The woman is choosing between going to a party, her friend's goodbye party, or studying for a history quiz.
Now, this is just the choice. It is just the problem of I can do this or I can do not this. The solutions to the problem, the details about the choices are going to come in part two. So now I discuss the two solutions. And I'm going to contrast them.
Show how they are different. While she could do this, she could also do that. Or he can either or he can. This part, the two solutions, is longer than the first part. Part one was a very general overview of the problem. Part two is more detailed and will be longer.
So like I said, part 1 could be 15 seconds, maybe 10 seconds. Part 2 is more likely going to be 20 or even 30 seconds long. So you're going to explain the benefits and disadvantages of both solutions. Why one is good and why the other is good, or why they are both possibly bad. A little bit of both. Be careful, though, to not spend too long on these solutions because you need to save around 20 seconds for part 3.
So these two solutions can be very tempting to talk about for the whole time. Sometimes students talk first about the problem, and then they talk about solution one, and then they talk about solution two. And they find they are already at 60 seconds. And they are finished. But there's a problem with that.
We didn't talk about part 3. We need time for part 3 which will be your opinion, your choice. So solutions 1 and 2 need to be part of 1 section that should be 30 seconds or possibly less, right? You don't want to spend 45 seconds talking about this because then you will not have enough time for part 3.
Be careful to save 20 seconds here. So an example of part two, on the one hand she wants to say goodbye to her friend. But the man points out that many people will be at the party not just the Spanish friend. And on the other hand, she feels that a good student would study. But still, she already has good marks in the class and she thinks that she might insult her friend by not going to the party.
Okay, so I have the two options here. I start with on the one hand, and then I have on the other hand. So this is choice one, solution one. And this solution two. Solution one is that she wants to say goodbye to her friend, so that means going to the party.
And here is a downside, a disadvantage, there will be other people there. So, she might not be able to talk to that friend. And here is solution two, with an upside. A good student would study but also a down side she might insult her friend by not going to the party. So, this explains very quickly both solutions, and the pros and cons, the advantages and disadvantages.
Once that's finished, it's time for your opinion. And you should have around 20 seconds, maybe 25 or 15 seconds for your opinion at the end. Because you need to explain your opinion too. So you're going to choose one of the solutions and using preference language to show that it's about your opinions if you ask me, personally I, or something similar.
I would rather. I think she should. Bring in that I, that me. And give your reason for your opinion. Now your reason for your opinion can be reasons from the conversation. You can just give more detail about the same reasons.
This is usually easier, because you heard those reasons. You already are thinking about those reasons. So they are easier, you don't have to plan a whole new reason. But if you have another reason, your own reason, you can give that, too. Maybe it's not about what the woman or the man said. Maybe it's just your reason.
As long as you talk about one of the two solutions in your opinion it's okay if you give a reason that is just yours. So here's an example. Personally, I think it's better to go to the party. The reason I say that is that a bad quiz grade, like… It won't have a big effect on the student's total grade, but meanwhile, she only has one opportunity to go to the party.
All right, so here I actually talked a little bit about my own reason. How a bad quiz grade won't have a big effect on the student's total grade. But this is, it's actually related to something in the two solutions. The woman said that she already has good grades in class, so it's kind of my own reason. It's kind of from the listening.
And all of this in any case explains my opinion. So you need to hit that last part with your opinion, give yourself a good 15 to 25 seconds to give this part. But keep in mind that the the longest part, the biggest part is part two. Those solutions take some time to explain. So that first part with the problem must go quickly, and just keep it general.
Then you can describe the two solutions in detail, and save time to give your opinion, and a reason, at the end.
مشارکت کنندگان در این صفحه
تا کنون فردی در بازسازی این صفحه مشارکت نداشته است.
🖊 شما نیز می‌توانید برای مشارکت در ترجمه‌ی این صفحه یا اصلاح متن انگلیسی، به این لینک مراجعه بفرمایید.