سرفصل های مهم
حواستان به سخنرانیتان باشد
توضیح مختصر
زمان مطالعه

9 دقیقه

سطح

ساده
دانلود اپلیکیشن «زوم»
این درس را می‌توانید به بهترین شکل و با امکانات عالی در اپلیکیشن «زوم» بخوانید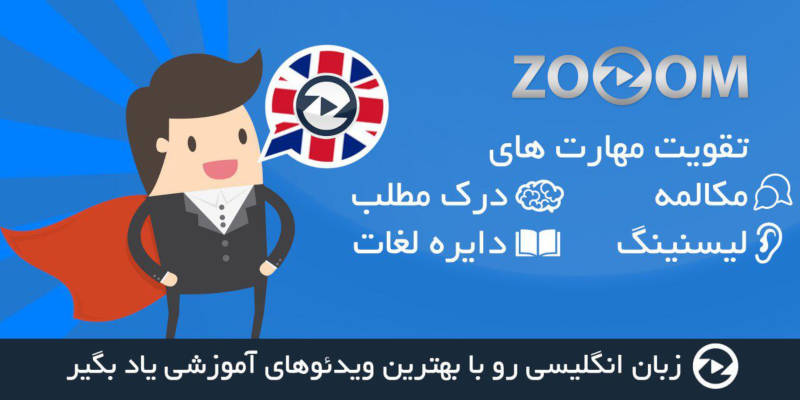 فایل ویدیویی
متن انگلیسی درس
Pacing Your Speech
In this lesson, I'm going to talk about pacing. So, this is using the timer appropriately in the speaking section and how fast you speak. So first, let's talk about that timer. You only have 45 or 60 seconds to speak, so that effects what you say. It's a short time, you can't talk about anything.
You need to talk about some specific things and that's 45 seconds for the independent tasks and 60 seconds for the integrated tasks. Three, four, five and six. Now in that short time, you have two priorities. First, communicate the main ideas, then explain those ideas with details. So, you really need to keep moving.
You can't get stuck just giving generalities. You need to move on to talk about details and then you need to move on to talk about another detail, this is details. So the best way to do this, to make sure you keep moving that you don't get stuck is to break up the clock into three parts. Think about your timer in three sections.
So say, for example, you have 60 seconds. That means this is roughly 20 seconds on each section of your answer. Roughly, this is not exact. And you would do for any answer, big ideas and then small ideas. So first, you give your main point and then you move onto the details in the other two sections.
But you do want to split this into three sections, so that you remember to move on, so that you don't get stuck talking about detail one. For example, for the whole time. No, you want to have it separated clearly, so you can move on to Detail 2. It's okay if you do get a little cut off here. If you don't quite finish talking about Detail 2 as long it's just a little bit cut off, just a few words and most of Detail 2 is very well explained.
If you're only like this, if you're only halfway through what you want to say on Detail 2, that is a problem. So it helps to actually try to finish Detail 2 a little bit before the end and then you use sometime phrase summary, a very short summary here. If this is about five seconds, then you can try to give a summary in this five second period.
That's helpful. Not necessary, but it gives you a chance to not end up in this situation. If you're keeping those five seconds here, then you probably won't talk about the details for this log. This idea of three is flexible. It's flexible both in the timing.
So, this maybe isn't 20 seconds. Maybe this is 10 seconds and it's flexible in the type of content. So, maybe this is an example in Detail 1 or maybe it's not an example. Maybe it's a solution, an answer. So, this changes depending on which question you're answering. There are six questions on the TOEFL, so they have different content in the six different questions.
So for example, here's Task #2, you might do about five seconds given your preference. And then after about 25 more seconds at the 30 second marker, you have given a first example with a first reason. And then after the next 15 seconds, you've explained your second reason. That's okay.
This is still separated into three, so the amount of time on each section does change. Here's another example. Here's task five, you can state the problem, talk about the two solutions and your preference in those three sections. And you're gonna want to spend extra time on these two solutions, because there's a lot of content here.
So this is not just a 20-second period, but I have a 25-second period. This is flexible. We will talk more about the timing of the specific answers of tasks one, two, three, four, five in other lessons. But here just for now, keep in mind the one, two, three format. Now with all that in mind, how fast should you speak?
No, little time does not mean speak fast. It means speak well. It means make a clear point and don't talk on and on and on. If you speak too quickly, it can cause a problem. If you are too fast, the listener will not understand you. So you want to speak at a normal conversational speed, similar to how you would talk in real life.
Don't hurry, speak calmly. Staying calm is really important for the TOEFL. If you're not calm, it can cause problems. You want to feel, as natural as possible. If you do have some pauses, some repetitions and stutters. For example, that's okay.
But if there are many pauses, repetitions and stutters, it can cause a communication problem. If they don't understand you because of these, then yeah, it's a problem. But if the listener can understand, then it's not such a problem. So, some examples. First, let's talk about a natural example.
When I was a kid, I really looked up to my uncle, my father's oldest brother. He was incredibly kind. That's a natural conversational speed. But if I do it like this too fast with stuttering, it's harder to understand. When I was a kid, really looked up to my father's oldest brother, my uncle, my oldest uncle.
He had a kindness, he was incredibly kind. That kind of nervous speaking is so fast and with so much stuttering, it's harder to follow. It's harder to understand. But on the other hand, if I'm too slow with too many pauses, then I don't have as much content and it's very simple sounding like this.
When I was a kid, I really looked up to my uncle. I mean, my father's oldest brother. He was incredibly kind. So now that's slow, but it's not natural. It's not conversational.
It sounds like I don't know what words to use, because I'm having trouble thinking of my English. I'm having trouble using my English. So, that would be a problem just as much as too fast. So to recap, you want main ideas first, then the details. Break up your time into three parts.
First, main idea and then part one and part two of details or whatever other content is in that particular answer. Be flexible. Remember that the first part, the first third in that set of three might be short. If that's short, that's okay as long as you are separating your time.
Speak calmly and conversationally. Take deep breaths and try to act natural.
مشارکت کنندگان در این صفحه
تا کنون فردی در بازسازی این صفحه مشارکت نداشته است.
🖊 شما نیز می‌توانید برای مشارکت در ترجمه‌ی این صفحه یا اصلاح متن انگلیسی، به این لینک مراجعه بفرمایید.