سرفصل های مهم
بخش 02
توضیح مختصر
زمان مطالعه

9 دقیقه

سطح

سخت
دانلود اپلیکیشن «زوم»
این فصل را می‌توانید به بهترین شکل و با امکانات عالی در اپلیکیشن «زوم» بخوانید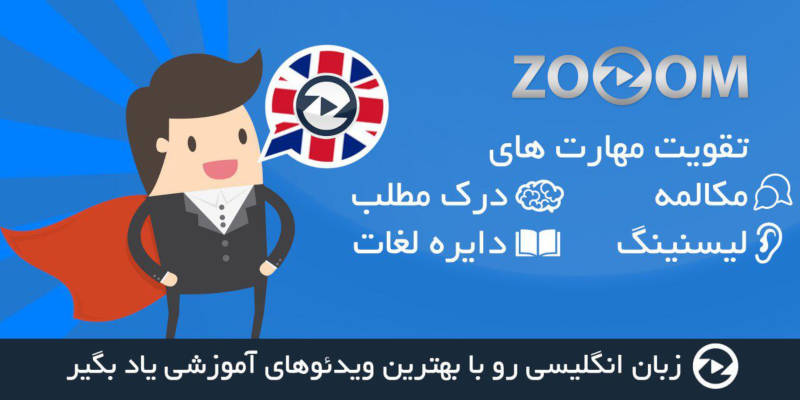 متن انگلیسی فصل
Good. Now smile.
Soon,you'll be braising in a choice Burgundy.
You pathetic worm.
Death to the tyrants!
Now, look at what I've done - I've forgotten the garlic.
Don't run away, l'll be back soon.
Ooh la la!
Huh!
It's liberty or death!
Vive la France…
Adieu!
A chicken?
Hello and welcome. My name is Winifred.
And l, Winston.
The name's Toby.
Charles. Pleasure to make your acquaintance.
With whom do l have the honneur?
This is my friend Smiley.
Things got a little bit steamy back in the bush,
so we thought we'd take ourselves on a holiday to cool off.
First it was just me and Smiley, but then old Sushi climbed aboard.
Euh, Sushi…?
That's my name.
Yes. Well, then, carry on, my fearless marsupial.
And then, four weeks out to sea, we met the tortoises,
and since then we've had a plan.
Ah, a plan is good.
Euh, what plan?
The migratory birds who used to visit us on our island in the summer
told us of a paradise of wonder.
Far away from mankind.
Ah, oui, a charming idea.
What a stroke of luck that you 'ave met me. l will lead you!
La mer
Les a bercés
Le long des golfes clairs
Et d'une chanson d'amour
La mer
A bercé mon coeur
Pour la vie…
Our supplies are just about gone. The water holes are running dry.
Now that you mention it, my throat does feel rather dry.
Oh, without water we're lost!
And without water we'll die!
My stress levels are through the roof. I'm having an anxiety attack!
I'll shut up.
Well, l'll just consult with the oracle.
An oracle consult? This could be good!
O mighty oracle.
We humbly seek your advice in this time of great fear and uncertainty.
Tell us, when will the water come?
I would advise you now, more than ever, to keep the oracle in good humour.
Aw…
That tree trunk just ate our last bunch of bananas.
Harrumph. The water will come… when it comes, l suppose.
The water's coming?
The cup falls down the well until it breaks.
What in the world is that supposed to mean?
Please, Billy, you're insulting the oracle!
If the water doesn't come, we have to find it!
Not stand here talking to a dried-up tree!
Did you just call me a dried-up tree?
That guy has got some nerve! Loser!
You offended the oracle! It won't speak to us any more.
That was slick, loser!
Hey! My dad's no loser!
Humph!
Comrades.
Each one of us 'as tragically lost their 'ome, their friends, their family!
Stolen from under our noses!
And now, comrades, we will find ourselves a new place to live.
One where there is no place for man.
Blaah!
Spoken with conviction.
Heads up, folks!
Now, that's some stress hormone.
We 'ave all crossed the Seven Seas in nothing more than a rusty bathtub.
We 'ave weathered the most terrible storms…
… and evil of winds.
We are so close to our goal! Allons!
Raaaah!
You put your right foot in You put your right foot out
You put your right foot in And you shake it all about
You do the hokey-pokey And you turn yourself around
That's what it's all about
You put your left foot in…
Euh! Beyond those rocks, my friends, lies paradise.
We are now ever so close to reaching our goal!
You do the hokey-pokey And you turn yourself around
That's what it's all about
My dad is the best dad in the world.
He is gonna bring us water from the water hole!
He'll fight the rhinos, kick the buffalo and chase away the elephants.
Whoa, dream on!
Your dad's a zero. Get real!

Hmm?

And not to mention…
Mention what?
Hmm?
All other meerkats have a light coat except for him.
I guess my dad's just one of a kind!
Note to self: Get water. Piece of cake.
First shoo the buffalo away, then fight off the rhinos
and then stop the elephants from drinking us dry!
Hey, Billy! Psst!
If you let them drink first and leave the water hole in a good mood, it's safer.
Giselle! Please, don't panic.
Just take a good look at that idiot squad. Zero intelligence.
If they were any more clueless, their heads would explode!
Really?
Chino wants a drink.
And Chino's gonna have a drink.
Boys, let's have a drink.
Hey, I didn't hear anyone say you could have the first drink!
You talking to me?
Are YOU talking to ME…unicorn?
Did that guy just call me a unicorn?
One sip and I'll be watching the buzzards pick your bones in the blinding sun.
Chino drinks when he wants to, si?
Oh, yeah?
Then just try it and you'll see!
Yeah, in your dreams, pizza-face!
Afternoon!
Cannonball!
Hmm…?
OK…
What's a hundred tons of raw meat compared to a little natural charm?
Of a meek, weak, cheeky…
..little freak.
Stay calm and smile.
Big toothy grin…
Distract them.
Hey, look over there!
And discreetly fill the…
And a little more for Daddy.
You've got a problem, huh? Carrot top?
Carrot top!
Hey, who's talking to you, lightweight?
مشارکت کنندگان در این صفحه
تا کنون فردی در بازسازی این صفحه مشارکت نداشته است.
🖊 شما نیز می‌توانید برای مشارکت در ترجمه‌ی این صفحه یا اصلاح متن انگلیسی، به این لینک مراجعه بفرمایید.