سرفصل های مهم
بخش 03
توضیح مختصر
زمان مطالعه

8 دقیقه

سطح

ساده
دانلود اپلیکیشن «زوم»
این فصل را می‌توانید به بهترین شکل و با امکانات عالی در اپلیکیشن «زوم» بخوانید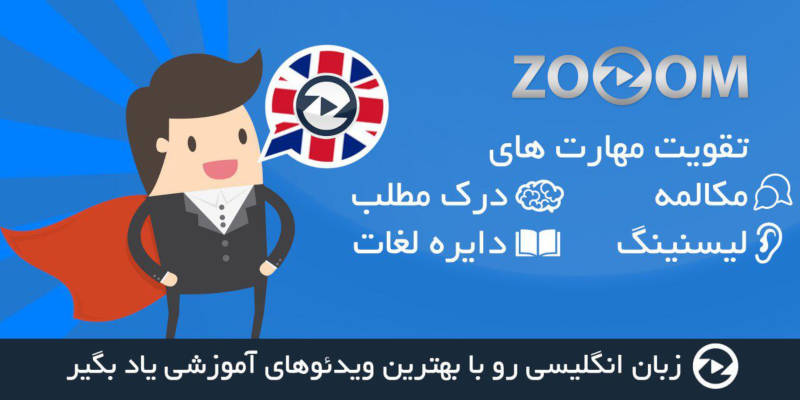 متن انگلیسی فصل
My dad!
Junior!
You sure showed those buffalo, Dad!
So, l sure showed all of them!
That big. They were all that big, with hats!
Stop right here! Not another step…
Oh, Billy.
Hey, everything's under control, my turtle dove.
Ha-ha!
And l've got the water.
Uh, well…
Oh, Billy…
Let's recap.
Dad was supposed to chase away the buffalo and get water…super (!)
I told them all you were going to get the water for us.
Uh… Aw…
Junior, wait a minute.
Our supplies are just about gone.
It's OK, l'll work it all out.
Billy…
You're such a dreamer.
What will happen to us?
I promise, this time I'm not gonna let you down.
Hey, Junior, there's your old man.
The rhino whisperer.
Erm, hello, my son.
Yes, what is it?
I just wanted to let you know that I promised your mother…
I've heard it before! You're always making promises you can't keep!
Go and hang out with your lion, or go off and play your drum,
or go off and hit some hyena poo-poo into a hole.
You're not my father any more.
Billy!
You shouldn't have said that.
Leave me alone!
Socrates, we're needed.
The very fate of Okavango is right in our hands.
What kind of plant have you been chewing?
Think, and compare us to eternity.
We're grains of sand and that's all.
I'm not a grain of sand, buddy, I'm a meerkat! My family needs water!
My son thinks I'm a big loser - that's what's real.
And now my reality is to go and find water.
And you're coming with me!
That is the stuff of a wonderful, tragic ballad.
The sweet, yet sorrowful song of Billy the Meerkat,
who set out in search of water…
I can hear it! l can just hear it! Yeah, that's my song!
Alas, never to be seen again.
Uh?
And his old friend Socrates the Lion
spent the rest of his days staying at home
and growing old, gazing peacefully into the sky.
Then l'll just go it alone.
What?
I'd think that one over again because if you follow the river bed,
you come to the Valley of Death.
Did you say Valley of Death?
So how do you know?
That's easy - because l've been there.
You were in… ln the Valley of Death?
Yes, it was long, long ago.
You see my scar up here?
Well, deep within the Valley of Death there lives a murderous shadow!
The leopard?
Such a beast, who can slice you to pieces
before you see him coming!
He who enters the Valley of Death gives up life itself!
You're not coming with me?
No, Billy.
Let's just do what we know how to do, what we're best at doing.
Laying around and killing time.
Billy?
BlLLY?
Hey, what? Who do we have here?
Don't be shy, come a little closer.
Why not sit here with us for a while?
We won't bite!
Ouch! Ouch!

I fancy a change of pace, don't you?

A smidge on the bony side.
You don't have to be so negative.
Welcome, lad, to the Valley of Joy!
I thought I was in the Valley of Death, right?
Valley of Death?! Who put those thoughts in your head, son?
Is this the Valley of Death, old chums?
Of course not! That's absurd.
Safe travels, my friend!
Catch you later!
Hmm? Huh?
Hello?
Anybody there?!
Shh!
I knew you wouldn't let me down!
Now we're gonna be fine.
The leopard…?
Shoo, kitty! Go on back through your cat flap.
Or come out and show your whiskers, you scaredy cat…
Billy! Violence will get you nowhere.
Well, so what's plan B?
How does running sound to you?
A po-po-polar…b-b-b-b-bear!
A polar bear? In Africa?
Cosmic.
And a kangaroo? Tortoises? A two-legged…
And a chicken!
Huh? A chicken?!
Pardon! A Gallic cockerel is no mere chicken.
Who are you? Who sent you?
Where are you from? Tell me!
He's one card short of a full deck.
But l tell you, the guy's got guts.
Exactly like us!
It wasn't me.
مشارکت کنندگان در این صفحه
تا کنون فردی در بازسازی این صفحه مشارکت نداشته است.
🖊 شما نیز می‌توانید برای مشارکت در ترجمه‌ی این صفحه یا اصلاح متن انگلیسی، به این لینک مراجعه بفرمایید.