سرفصل های مهم
بخش 02
توضیح مختصر
زمان مطالعه

8 دقیقه

سطح

ساده
دانلود اپلیکیشن «زوم»
این فصل را می‌توانید به بهترین شکل و با امکانات عالی در اپلیکیشن «زوم» بخوانید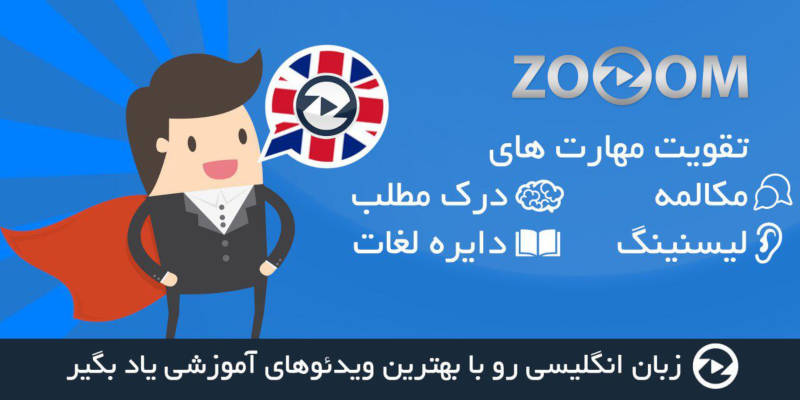 متن انگلیسی فصل
Hey!
I'm so sorry. Are you hurt?
Hey.
Uh… No, no, I'm okay.
Are you sure?
Yeah. I just wasn't looking where I was going.
But I'm great, actually.
Oh… Thank goodness.
Oh! Uh…
Prince Hans of the Southern Isles.
Princess Anna of Arendelle.
"Princess"? My Lady.
Oh!
Whoa. Whoa, whoa, whoa… Um… Whew.
Hi. Again.
Oh, boy!
This is awkward.
Not "You're awkward," but just because we're…
I'm awkward, you're gorgeous. Wait, what?
I'd like to formally apologize
for hitting the princess of Arendelle with my horse.
And for every moment after.
No! No, no. It's fine.
I'm not that princess.
I mean, if you had hit my sister Elsa,
it would be… Yeesh!
Because, you know…
Hello.
But, lucky you,
it's just me.
"Just" you?
The bells. The coronation. I better go.
I have to go. I better go. Uh…
Bye
Oh, no. Oh!
Queen Elsa of Arendelle.
ALL: Queen Elsa of Arendelle!
Queen Elsa of Arendelle.
Princess Anna of Arendelle.
Oh. Here? Are you sure?
Because I don't think I'm supposed to…
Oh. Okay.
Hi.
"Hi" me? Oh…
Um… Hi.
You look beautiful.
Thank you. You look beautiful-ler.
I mean, not "fuller." You don't look fuller.
But more beautiful.
Thank you.
So…
This is what a party looks like.
It's warmer than I thought.
What is that amazing smell?
BOTH: Chocolate.
KAI: Your Majesty.
The Duke of Weaseltown. "Weselton"!
Duke of Weselton, Your Majesty.
As your closest partner in trade it seems only fitting
that I offer you
your first dance as queen.
One-two, and jump.
Uh…
Thank you. Only, I don't dance.
Oh…
But my sister does.
Oh, I don't think…
DUKE: If you swoon, let me know. I'll catch you.
Sorry.
Like an agile peacock.
Ow! Ow.
Speaking of, so great to have the gates open.
Why did they shut them in the first place?
Do you know the reason? Hmm?
No. No.
All right. Hang on!
They don't call me the "Little Dipper" for nothing!
Oh-ho!
Like a chicken with the face of a monkey, I fly.
DUKE: Let me know when you're ready
for another round, Milady.
Well, he was sprightly. Especially for a man in heels.
Are you okay?
I've never been better. This is so nice.
I wish it could be like this all the time.
Me, too.
But it can't.
Why not? It just can't.
Excuse me for a minute.
MAN: I'd be honored.
Glad I caught you.
Hans.
Oop.
I often had a whole parlor to myself to slide!
Oh! Oops!
Sorry.
Your physique helps, I'm sure, too.
Ah.
What's this?
Uh, I was born with it.
Although, I dreamed I was kissed by a troll.
I like it.
Yeah, the whole thing.
You got it.
Okay, wait, wait. So, you have how many brothers?
Twelve older brothers.
Three of them pretended I was invisible,
literally, for two years.
That's horrible.
It's what brothers do.
And sisters.
Elsa and I were really close when we were little.
But then, one day, she just shut me out,
and I never knew why.
I would never shut you out.
Okay, can I just say something crazy?
I love crazy.
Can I say something crazy?
Will you marry me?
Can I say something even crazier?
Yes!
ANNA: Coming through. HANS: Excuse me. Oh…
ANNA: Pardon. Sorry. WOMAN: Oh!
Can we just get around you there?
Thank you. Oh! There she is.
Elsa!
I mean, Queen. Me again. Um…
May I present Prince Hans of the Southern Isles.
Your Majesty.
BOTH: We would like…
Uh, your blessing…
BOTH: Of our marriage.
Marriage? Yes!
I'm sorry, I'm confused.
Well, we haven't worked out all the details ourselves.
We'll need a few days to plan the ceremony.
Of course, we'll have soup, roast and ice cream. And then…
Wait. Would we live here?
Here? Absolutely!
Anna! Oh!
We can invite all 12 of your brothers to stay with us.
What? No, no, no.
Of course we have the room. Wait, slow down.
No one's brothers are staying here.
No one is getting married.
Wait, what?
May I talk to you, please? Alone.
No. Whatever you have to say, you can say to both of us.
Fine. You can't marry a man you just met.
You can if it's true love.
Anna, what do you know about true love?
More than you.
All you know is how to shut people out.
You asked for my blessing, but my answer is no.
Now, excuse me.
Your Majesty, if I may ease your…
No, you may not. And I think you should go.
The party is over. Close the gates.
KAI: Yes, Your Majesty. What?
Elsa, no, no! Wait.
Give me my glove!
Elsa, please, please.
I can't live like this anymore!
Then leave.
What did I ever do to you?
Enough, Anna.
No, why? Why do you shut me out?
Why do you shut the world out?
What are you so afraid of?
I said, enough!
مشارکت کنندگان در این صفحه
تا کنون فردی در بازسازی این صفحه مشارکت نداشته است.
🖊 شما نیز می‌توانید برای مشارکت در ترجمه‌ی این صفحه یا اصلاح متن انگلیسی، به این لینک مراجعه بفرمایید.