سرفصل های مهم
بخش 05
توضیح مختصر
زمان مطالعه

10 دقیقه

سطح

ساده
دانلود اپلیکیشن «زوم»
این فصل را می‌توانید به بهترین شکل و با امکانات عالی در اپلیکیشن «زوم» بخوانید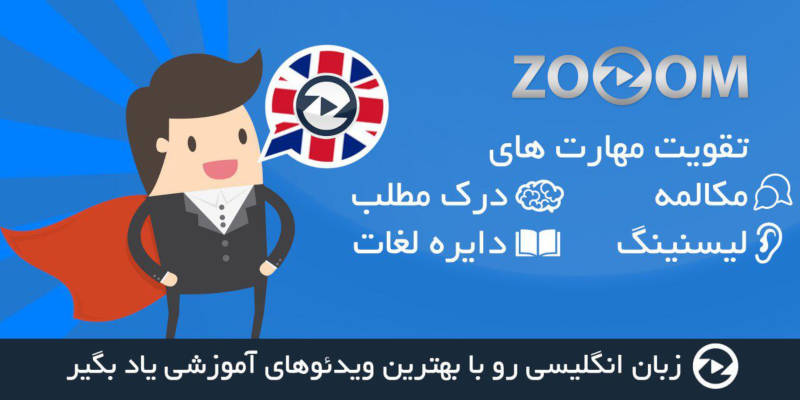 متن انگلیسی فصل
No, no. You've got the bark facing down.
The bark needs to be face-up.
Bark down is drier. MAN 1: Bark up!
MAN 2: Bark down! BOY: Papa!
Cloak? Does anyone need a cloak?
Arendelle is indebted to you, Your Highness.
The castle is open.
There is soup and hot glogg in the great hall.
Here, pass these out.
Prince Hans!
Are we expected to just sit here and freeze
while you give away all of Arendelle's tradable goods?
Princess Anna has given her orders.
And that's another thing!
Has it dawned on you that your princess may be conspiring
with a wicked Sorceress
to destroy us all?
Do not question the princess.
She left me in charge
and I will not hesitate
to protect Arendelle from treason.
Treason?
Whoa! Whoa!
Whoa, boy. Easy.
Easy.
MAN: It's Princess Anna's horse.
WOMAN 1: So, where is the princess?
WOMAN 2: Where could she be? WOMAN 3: Where is she?
Princess Anna is in trouble.
I need volunteers to go with me to find her.
I'll go. I volunteer.
I volunteer two men, My Lord.
Be prepared for anything.
And should you encounter the queen,
you are to put an end to this winter.
Do you understand? Hmm.
So, how exactly are you planning to stop this weather?
Oh. I am gonna talk to my sister.
That's your plan?
My ice business is riding on you talking to your sister?
Yep.
So, you're not at all afraid of her?
Why would I be? Yeah.
I bet she's the nicest, gentlest, warmest person ever.
Oh. Look at that.
I've been impaled.
What now?
KRISTOFF: Mmm…
It's too steep.
I've only got one rope and you don't know how to climb mountains.
ANNA: Says who?
Hmm?
What are you doing?
I'm going to see my sister.
You're gonna kill yourself.
I wouldn't put my foot there.
You're distracting me. Or there.
How do you know Elsa even wants to see you?
ANNA: All right. I'm just blocking you out
because I gotta concentrate, here.
You know, most people who disappear
into the mountains want to be alone.
Nobody wants to be alone.
Except maybe you.
I'm not alone. I have friends, remember?
ANNA: You mean, the love experts?
Yes, the love experts.
Ah…
Please tell me I'm almost there.
Does the air seem a bit thin to you up here?
(ANNA PANTING) (CHUCKLES)
Hang on.
OLAF: Hey, Sven?
Not sure if this is gonna solve the problem,
but I found a staircase that leads exactly
where you wanted to go.
Ha-ha! Thank goodness. Catch!
(BOTH GRUNT)
Thanks. That was like a crazy trust exercise.
(OLAF CHUCKLING)
BOTH: Whoa.
Now, that's ice.
I might cry.
Go ahead. I won't judge.
All right, take it easy, boy. Come here.
I got you.
Okay. You stay right here, buddy.
Flawless.
Knock.
Just knock.
Why isn't she knocking?
Do you think she knows how to knock?
Huh. It opened.
That's a first.
Oh. You should probably wait out here.
What? The last time I introduced her to a guy,
she froze everything.
But, but… Oh, come on!
It's a palace made of ice. Ice is my life!
Bye, Sven.
You, too, Olaf.
Me? Just give us a minute.
Okay.
(SOFTLY) One, two,
three… BOTH: Four…
Whoa.
Elsa?
It's me, Anna.
ELSA: Anna.
Whoa. Elsa, you look different.
It's a good different.
And this place…
It's amazing.
Thank you.
I never knew what I was capable of.
I'm so sorry about what happened. If I'd have known…
No, no, no. It's okay.
You don't have to apologize, but you should probably go.
Please.
But I just got here.
You belong down in Arendelle.
So do you.
No, Anna, I belong here.
Alone.
Where I can be who I am without hurting anybody.
Actually, about that…
OLAF: Sixty! Wait. What is that?
Hi! I'm Olaf and I like warm hugs!
Olaf?
Yeah. You built me.
Remember that?
And you're alive?
Um… I think so.
He's just like the one we built as kids.
Yeah.
Elsa, we were so close.
We can be like that again.
YOUNG ANNA: Catch me! YOUNG ELSA: Slow down!
Anna!
No.
We can't. Goodbye, Anna.
Elsa, wait.
No, I'm just trying to protect you.
You don't have to protect me. I'm not afraid.
Please don't shut me out again.
We can head down this mountain together.
Anna.
Yeah, but… I know.
What?
You kind of set off an eternal winter everywhere.
Everywhere?
Well, it's okay, you can just unfreeze it.
No, I can't. I don't know how.
Sure you can. I know you can.
KRISTOFF: Anna!
Are you okay?
I'm okay.
I'm fine.
Who's this?
Wait, it doesn't matter. Just…
You have to go.
No, I know we can figure this out together.
How?
What power do you have to stop this winter?
To stop me?
Anna, I think we should go.
No, I'm not leaving without you, Elsa.
Yes, you are.
ANNA: Stop! Put us down!
Go away.
Heads up!
Watch out for my butt!
It is not nice to throw people!
Whoa, whoa, whoa, feisty-pants. Okay, relax.
Just calm down! Calm down! Okay! All right!
I'm okay. Just let the snowman be.
I'm calm. Great.
Oh! Come on!
Oh. Look, see? Now, you made him mad.
I'll distract him. You guys go.
No, no! Not you guys!
This just got a whole lot harder.
KRISTOFF: Look out!
KRISTOFF: Run! Run!
KRISTOFF: What are you doing?
I got him!
KRISTOFF: Whoa! Stop!
ANNA: It's a 100-foot drop.
KRISTOFF: It's 200.
Ow!
What's that for? I'm digging a snow anchor.
Okay. What if we fall?
There's 20 feet of fresh powder down there.
It'll be like landing on a pillow.
Hopefully.
Okay, Anna. On three.
ANNA: Okay. KRISTOFF: One…
You tell me when. I'm ready to go.
Two… I was born ready! Yes!
Calm down.
ANNA: Tree!
What the… Whoa! KRISTOFF: That happened.
Man, am I out of shape.
There we go. Hey, Anna!
Sven! Where did you guys go?
We totally lost Marshmallow back there.
Hey! We were just talking about you.
All good things, all good things.
No!
This is not making much of a difference, is it?
Olaf!
Hang in there, guys!
Go. Go faster!
Wait, what? KRISTOFF: Hey!
Ow!
Kristoff!
Don't come back!
We won't.
Hey, you were right. Just like a pillow.
Olaf!
I can't feel my legs! I can't feel my legs!
Those are my legs. Ooh!
Hey, do me a favor, grab my butt.
Oh. That feels better.
Hey, Sven! He found us.
Who's my cute little reindeer?
Don't talk to him like that.
You're tickling me.
Here.
Whoa!
Are you okay?
Thank you.
How's your head? Ah! Ooh!
It's fine. Uh…
Uh, I'm good. I've got a thick skull.
I don't have a skull.
Or bones.
So, uh… So, now what?
Now what?
Now what?
Oh…
What am I gonna do?
She threw me out.
I can't go back to Arendelle with the weather like this.
And then there's your ice business.
Hey, hey. Don't worry about my ice business.
Worry about your hair! What?
I just fell off a cliff. You should see your hair.
No, yours is turning white.
White? It's… What?
It's because she struck you, isn't it?
Does it look bad?
No. You hesitated.
No, I didn't.
Anna, you need help, okay? Come on.
Okay! Where are we going?
To see my friends.
The love experts?
Love experts? Uh-huh.
And don't worry, they'll be able to fix this.
How do you know?
Because I've seen them do it before.
I like to consider myself a love expert.
مشارکت کنندگان در این صفحه
تا کنون فردی در بازسازی این صفحه مشارکت نداشته است.
🖊 شما نیز می‌توانید برای مشارکت در ترجمه‌ی این صفحه یا اصلاح متن انگلیسی، به این لینک مراجعه بفرمایید.