سرفصل های مهم
بخش 07
توضیح مختصر
زمان مطالعه

7 دقیقه

سطح

ساده
دانلود اپلیکیشن «زوم»
این فصل را می‌توانید به بهترین شکل و با امکانات عالی در اپلیکیشن «زوم» بخوانید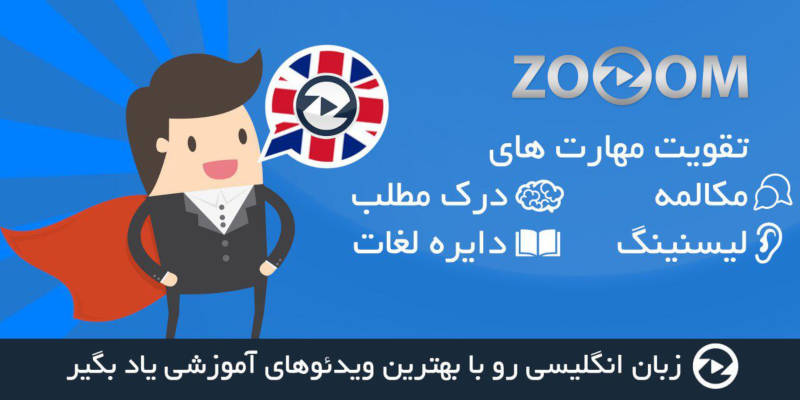 متن انگلیسی فصل
Oh, no. What have… What have I done?
Why did you bring me here?
I couldn't just let them kill you.
But I'm a danger to Arendelle. Get Anna.
Anna has not returned.
If you would just stop the winter.
Bring back summer, please.
Don't you see?
I can't.
You have to tell them to let me go.
I will do what I can.
Just hang in there.
Come on, buddy, faster!
Oh, boy!
Whoa! I'll meet you guys at the castle!
KRISTOFF: Stay out of sight, Olaf.
OLAF: I will!
Hello! It's alive!
It's Princess Anna!
Are you gonna be okay?
Don't worry about me.
WOMAN: Anna!
You had us worried sick. My Lady.
Get her warm. And find Prince Hans, immediately.
We will. Thank you.
Make sure she's safe.
WOMAN: Oh, you poor girl, you're freezing.
Oh, let's get you inside now and get you warm.
I'm going back out to look for Princess Anna.
You cannot risk going out there again.
If anything happens to her…
If anything happens to the princess,
you are all Arendelle has left.
KAI: He's in here.
Prince Hans.
Anna.
You're so cold.
Hans, you have to kiss me. What?
Now! Now! Slow down.
We'll give you two some privacy.
What happened out there?
Elsa struck me with her powers.
You said she would never hurt you.
I was wrong.
Anna.
She froze my heart,
and only an act of true love can save me.
A true love's kiss.
Oh, Anna.
If only there was someone out there who loved you.
What?
You said you did.
As thirteenth in line in my own kingdom,
I didn't stand a chance.
I knew I would have to marry into the throne somewhere.
What… What are you talking about?
As heir, Elsa was preferable, of course.
But no one was getting anywhere with her.
But you… Hans!
You were so desperate for love,
you were willing to marry me just like that.
I figured after we married,
I would have to stage a little accident for Elsa.
Hans! No. Stop.
But then, she doomed herself,
and you were dumb enough to go after her.
Please.
All that's left now is to kill Elsa,
and bring back summer.
You're no match for Elsa.
No, you're no match for Elsa.
I, on the other hand,
am the hero who is going to save Arendelle from destruction.
You won't get away with this.
Oh…
I already have.
Please, somebody, help.
Please. Please.
DUKE: It's getting colder by the minute.
If we don't do something soon, we'll all freeze to death.
Prince Hans.
Princess Anna is…
Dead.
What?
What happened to her?
She was killed.
By Queen Elsa.
ALL: No!
Her own sister.
At least we got to say our marriage vows
before she died in my arms.
There can be no doubt now.
Queen Elsa is a monster,
and we are all in grave danger.
Prince Hans,
Arendelle looks to you.
With a heavy heart,
I charge Queen Elsa of Arendelle with treason.
And sentence her to death.
GUARD 1: Hurry up!
GUARD 2: She's dangerous.
Move quickly. GUARD 3: Careful.
It won't open! GUARD 1: It's frozen shut.
GUARD 2: Put your back into it!
GUARD 4: Come on! Push!
What is it, buddy?
Hey, watch it.
What's wrong with you?
I don't understand you when you talk like that.
Stop it! Put me down!
No, Sven!
We're not going back.
She's with her true love.
What the…
Anna!
Come on! Come on, boy.
Help.
Anna!
Oh, no.
Olaf?
Olaf. Get away from there.
Wow!
So, this is heat.
I love it.
Ooh! But don't touch it.
So, where's Hans? What happened to your kiss?
I was wrong about him. It wasn't true love.
But we ran all the way here.
Please, Olaf, you can't stay here. You'll melt.
I am not leaving here until
we find some other act of true love to save you.
Do you happen to have any ideas?
I don't even know what love is.
That's okay, I do.
Love is
putting someone else's needs before yours.
Like, you know, how Kristoff brought you back here to Hans and left you forever.
Kristoff loves me?
Wow, you really don't know anything about love, do you?
Olaf, you're melting.
Some people are worth melting for.
Just maybe not right this second.
Don't worry, I've got it.
We're gonna get through… Oh, wait.
Hang on, I'm getting something.
It's Kristoff and Sven!
They're coming back this way.
They… They are?
Wow! He's really moving fast.
I guess I was wrong.
I guess Kristoff doesn't love you enough to leave you behind.
Help me up, Olaf. Please.
No, no, no! You need to stay by the fire and keep warm.
I need to get to Kristoff.
Why?
Oh, I know why!
There's your act of true love right there!
Riding across the fjords like a valiant, pungent reindeer king!
Come on!
OLAF: Look out!
Oh!
Uh… Back this way.
We're trapped.
مشارکت کنندگان در این صفحه
تا کنون فردی در بازسازی این صفحه مشارکت نداشته است.
🖊 شما نیز می‌توانید برای مشارکت در ترجمه‌ی این صفحه یا اصلاح متن انگلیسی، به این لینک مراجعه بفرمایید.