سرفصل های مهم
بخش 04
توضیح مختصر
زمان مطالعه

8 دقیقه

سطح

ساده
دانلود اپلیکیشن «زوم»
این فصل را می‌توانید به بهترین شکل و با امکانات عالی در اپلیکیشن «زوم» بخوانید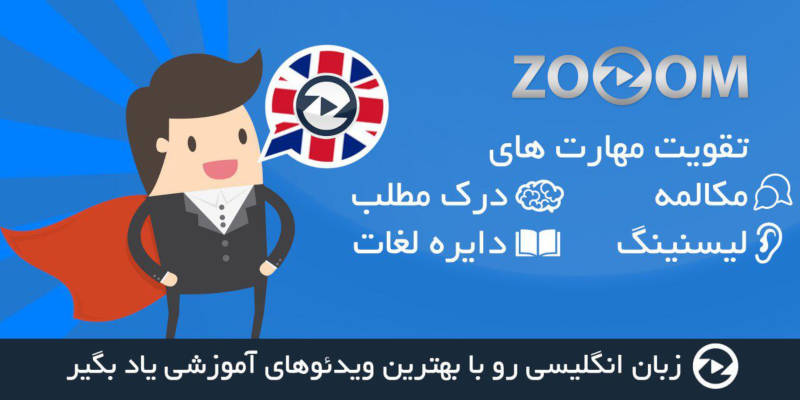 متن انگلیسی فصل
I'm sorry about this violence.
I will add a quart of lutefisk,
so we have good feelings.
Just the outfit and the boots, yah?
Uh…
Nice duet.
It's just you. What do you want?
I want you to take me up the North Mountain.
I don't take people places.
Let me rephrase that.
Hey.
Take me up the North Mountain.
Please.
Look, I know how to stop this winter.
We leave at dawn.
And you forgot the carrots for Sven.
Oops, sorry.
I'm sorry. I'm sorry. I didn't…
We leave now. Right now.
Whew!
Hang on! We like to go fast.
I like fast. Whoa! Whoa, whoa, whoa…
Get your feet down. This is fresh lacquer.
Seriously, were you raised in a barn?
Ugh!
No, I was raised in a castle. Hmm.
KRISTOFF: So, uh, tell me,
what made the queen go all ice-crazy?
Oh. Well…
It was all my fault.
I got engaged, but then she freaked out,
because I'd only just met him, you know, that day.
And she said she wouldn't bless the marriage, and…
Wait. You got engaged to someone you just met that day?
Yeah. Anyway, I got mad, and so she got mad,
and then she tried to walk away,
and I grabbed her glove…
Hang on!
You mean to tell me you got engaged
to someone you just met that day?
Yes. Pay attention.
But the thing is, she wore the gloves all the time,
so I just thought, maybe she has a thing about dirt.
Didn't your parents ever warn you about strangers?
Yes, they did.
But Hans is not a stranger.
Oh, yeah? What's his last name?
(SCOFFS) "Of the Southern Isles."
What's his favorite food? Sandwiches.
Best friend's name? Probably John.
Eye color? Dreamy.
Foot size? Foot size doesn't matter.
Have you had a meal with him yet?
What if you hate the way he eats?
What if you hate the way he picks his nose?
Picks his nose?
And eats it.
Excuse me, sir. He is a prince.
All men do it. Ew.
Look, it doesn't matter. It's true love.
It doesn't sound like true love. Are you some sort of love expert?
No. But, uh, I have friends who are.
You have friends
who are love experts? I'm not buying it.
Stop talking. No, no, no. No, no.
I'd like to meet these… No, I mean it.
Sven, go.
Go!
What are they? Wolves.
Wolves?
What do we do? I got this.
You just… Don't fall off, and don't get eaten.
But I want to help!
No. Why not?
Because I don't trust your judgment.
Excuse me?
Who marries a man she just met?
It's true love!
Whoa!
Whoa. Whoa!
Christopher!
It's "Kristoff"!
Ow!
Duck!
You almost set me on fire!
But I didn't.
Get ready to jump, Sven!
You don't tell him what to do.
Hey! I do!
Jump, Sven!
Phew!
But I just paid it off.
Uh-oh. No. No.
No!
Ah! No, no, no, no, no, no, no!
ANNA: Grab on!
Pull, Sven. Pull!
Whoa.
I'll replace your sled, and everything in it.
And I understand if you don't want to help me anymore.
Of course I don't want to help her anymore. In fact,
this whole thing has ruined me for helping anyone ever again.
ANNA: It's this way?
"She'll die on her own."
I can live with that. ANNA: Here we go.
"But you won't get your new sled if she's dead."
ANNA: I think, actually, it's up.
Sometimes, I really don't like you.
(PANTING) Hold up! We're coming.
You are?
I mean, sure. I'll let you tag along.
Arendelle.
It's completely frozen.
But it will be fine. Elsa will thaw it.
Will she?
Yeah. Now, come on.
This way to the North Mountain?
More like this way.
I never knew winter could be so beautiful.
OLAF: Yeah.
It really is beautiful, isn't it?
But it's so white.
You know, how about a little color?
I'm thinking maybe some crimson, chartreuse.
How about yellow?
No, not yellow. Yellow and snow?
No go.
Am I right?
Hi. You're creepy.
OLAF: Whoa! I don't want it.
Back at you. OLAF: Please don't drop me.
No. Come on, it's just a head.
OLAF: All right. We got off to a bad start.
Ew, ew, ew, the body!
Wait, what am I looking at right now?
Why are you hanging off the earth like a bat?
All right, wait one second.
Oh. Uh…
Oh!
Thank you. You're welcome.
Now, I'm perfect.
Well, almost.
It was like my whole life got turned upside down.
Oh! Too hard. I'm sorry!
Head rush! I was just… Are you okay?
Are you kidding me? I am wonderful!
I've always wanted a nose.
So cute.
It's like a little baby unicorn.
But… Hey! Whoa!
Oh.
I love it even more. All right, let's start this thing over.
Hi, everyone.
I'm Olaf.
And I like warm hugs.
Olaf?
That's right. Olaf.
And you are?
Oh. Um…
I'm Anna.
And who's the funky-looking donkey over there?
That's Sven. Uh-huh.
And who's the reindeer?
Sven.
Oh, the… Oh. Okay. That makes things easier for me.
Aw, look at him trying to kiss my nose.
I like you, too. Olaf.
Did Elsa build you? Yeah. Why?
Do you know where she is?
Fascinating. Yeah. Why?
Do you think you could show us the way?
Yeah. Why?
How does this work? Ow!
Stop it, Sven. I'm trying to focus, here.
Yeah. Why? I'll tell you why.
We need Elsa to bring back summer.
Summer? Mmm-hmm.
Oh. I don't know why,
but I've always loved the idea of summer.
And sun, and all things hot.
Really?
I'm guessing you don't have much experience with heat.
Nope.
But sometimes I like to close my eyes,
and imagine what it would be like when summer does come.
I'm gonna tell him. Don't you dare.
So, come on! Elsa's this way.
Let's go bring back summer!
I'm coming!
Somebody's gotta tell him.
مشارکت کنندگان در این صفحه
تا کنون فردی در بازسازی این صفحه مشارکت نداشته است.
🖊 شما نیز می‌توانید برای مشارکت در ترجمه‌ی این صفحه یا اصلاح متن انگلیسی، به این لینک مراجعه بفرمایید.