سرفصل های مهم
بخش 01
توضیح مختصر
زمان مطالعه

10 دقیقه

سطح

ساده
دانلود اپلیکیشن «زوم»
این فصل را می‌توانید به بهترین شکل و با امکانات عالی در اپلیکیشن «زوم» بخوانید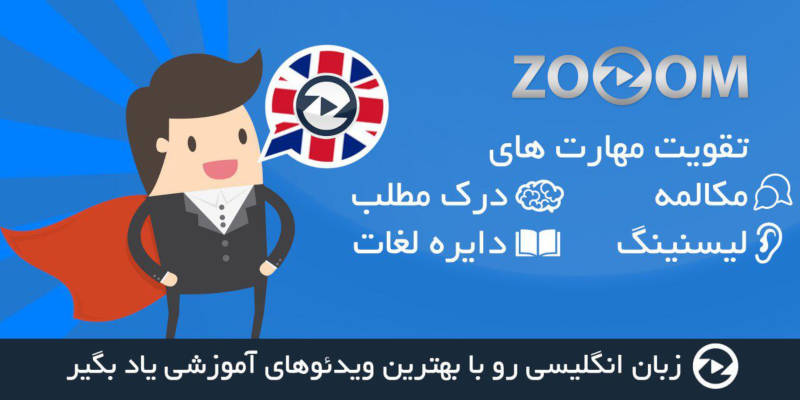 متن انگلیسی فصل
Your Honor, our family has always practiced natural childhatch.
The risks of having a scrambled infant are too great.
There was going to be music,
the nest was going to be full of beautiful, fresh-cut flowers.
And the first two faces he was going to see
were the loving faces
of his mother and his father.
We can never get that moment back.
Ma'am, I never wanted my face to be the first face your baby saw.
I mean, what are we talking about here?
He probably doesn't even remember me.
Daddy!
No, no, no. No. Shh. Shut up.
Shut up.
Cool it.
Ladies and gentlemen, am I a passionate bird?
Yes.
Guilty as can be.
It was a quality cake.
Mmm.
Look, I worked very hard to get it there on time
and he wouldn't even try it!
Mr. Red, we are a happy, happy bird community.
Mmm-hmm.
Under the protection of Mighty Eagle,
we work, we play, we laugh, we love,
and we live our lives free from conflict and strife, sir.
We love the sound of our own voice, too, evidently.
Perhaps you never heard the joke, "Why don't birds fly?"
I'm gonna tell you why.
Because where else would we ever wanna go?
It gets me every time, guys!
Wow! Not a good joke.
So now, what am I to make of the likes of you?
There seems to be a recurring issue here.
Anger.
I don't think I have an anger issue.
I think you got an anger issue.
Anger is a weed growing in our garden.
And what do you do when you find a weed?
I don't know, but I bet you're gonna tell me.
You pluck it out!
Oh, my God.
Mr. Red, when you moved your house outside of our village,
did you notice that nobody tried to stop you?
Birds, they may smile at you on the street, but that doesn't mean they like you.
Mmm-hmm. Hey, you know what? I got a question for you.
Are you aware that that robe that you're wearing isn't fooling anybody?
We all see ya prancing along the street, Your Honor!
And you're, what, and I'm just approximating here, like, an inch tall?
You… What are you doing?
Voilà!
Yeesh.
What the…
Daddy!
Mr. Red, given the severity of the crimes,
I have no choice but to impose the maximum penalty allowed by the law.
Anger management class.
Oh.
Pluck my life.
Fresh worms caught today.
Huh?
Hey, Red. How are ya?
Oh, I'm horrible.
Oh, hi, Red.
It's good to see you!
I wish I could say the same.
Get your worms here!
Upsy-daisy!
Thank you.
Ah! Huh?
Huh?
How are you, Susie? You good?
No running. No running.
Hey, how's that nap schedule coming along?
Oh, boy.
You guys ever thought about bird control?
Oof!
Left, right, left, right.
There ya go.
Hey, hey.
All right. Oop!
Shirley.
Girly, you got this.
We don't want you to fall, now. Take your time.
Here we go. That's it.
Oh, you're doing it!
Seriously?
I'm almost there.
Hmm?
Nope.
Hmm.
Pigeon pose.
Crane pose.
Okay, we worked out.
Who's down for a froyo?

Ooh!

Froyo.
Wow.
"Mighty Mighty Eagle, soaring free.
"Defender of our homes and liberty!"
Hi, Red.
Is one of those yours?
What?
Yeah, when birds fly.
"Mighty Eagle is a legend."
Mmm.
You think that's funny? Ha-ha-ha!
This is funny!
Uh-oh.
Oh! Ah! Come on!
What?
Oof!
Whew!
Hmm?
Don't look, Bobby.
The anger might be contagious.
Let's go!
He started it.
Move it, move it! Don't look back!
There you go.
Uh-huh.
Oh, look at this.
This is gonna be awful.
Okay, I guess that's art.
That's garbage.
And that's exotic.
"Free rage" what?
Oh, hi!
Hi there! Welcome…
Oh, hello.
…to the Infinity Acceptance group.
And I'm just super psyched to be taking this journey with you!
Ah! You're gonna have a blast.
I'm really fun.
Everybody says that about me.
Hey, guys.
Say hello to Red, everyone.
Hello!
Hi, Red.
Hello, birds I won't get to know well.
Hey, apparently somebody didn't get the memo that we like to start on time
because you're about two minutes late.
Don't let it happen again.
Hi, my name is Chuck.
I'm sorry we got off on the wrong foot.
I like you a lot. I can tell.
Okay.
Now, Red, would you like to share your story with us?
No, not really.
Well, the court mentioned something about a rage episode
at a child's birthday party.
How long is this class, anyway?
As long as you make it.
Really? Oh, okay.
Mmm-hmm.
Uh, gentlemen, very nice to see you, and to almost meet you.
Probably the nicest part of it is not getting to meet you,
you know, in some weird way.
All right, so I'm gonna go ahead
and scoot on back out past those creepy statues and, uh…
Back you go.
Sure. No, I can take a seat.
So, in another sense,
you are here until I notify the court that your anger issues have been resolved.
Oh, boy.
Chuck!
Share your story with Red.
Me? I am the last guy who should be here.
Simple speeding ticket.
Judge tells me I was going too fast, so I say, "Your Honor, to be honest, I was.
"You caught me."
I'm not angry. I'm honest.
So, shouldn't I be in honesty management class?
'Cause we gotta manage my honesty.
Mmm-hmm.
My one problem, that's a different story than you told last time.
♪ Woop-woop! That's the sound of da police ♪
♪ Woop-woop! That's the sound of the beast ♪
Hmm.
♪ Woop-woop! That's the sound of da police ♪
♪ Woop-woop! That's the sound of the beast ♪
♪ Woop-woop! That's the sound of da police ♪
♪ Woop-woop! That's the sound of da beast ♪
Drinks on me, guys!
♪ Woop-woop! That's the sound of da police ♪
♪ Woop-woop! That's the sound of the beast ♪
Mmm-mmm. Chuck?
Okay, maybe it wasn't ice cream.
All right, Chuck, thanks. We got it.
And this is Terence.
Whew! More like terrifying.
Now, it says here, in your little filey…
Terence, uh, seems to have had an incident.
Now, Bomb started with us two weeks ago.
Tell us your story, Bomb.
Okay.
Well, sometimes when I get upset,
I, uh, have been known to, uh, blow up.
So, like, uh… Like, what, like, you get mad, you mean?
Well, no.
I literally blow up, okay?
I explode like a bomb.
Hence the name.
Surprise!
Ah, excuse me.
Party foul.
Ow!
Do it!
No can do.
I just went boom-boom before class.
Hey, look, I don't want to be here at all,
but this can maybe make it a little more interesting to me, so please, explode.
You can't do it, can you?
Yes, I can,
but I'm having back issues today.
Ugh!
So, I'm gonna have to take a rain check.
Oh, do it!
Not the time or place, little amigo.
These guys are all nuts, huh, big man?
Are we speaking telepathically, or you're just…
Good talk.
Nice chatting with you.
Today we're gonna be working on managing our anger through movement.
Mmm.
The first pose is the dancer pose.
Great form, Terence.
Mmm! Eagle! Heron!
Peacock! Warrior!
Mountain! Tree! Rabbit! Fish! Locust! King pigeon!
And of course, downward duck.
Huh?
Uh, excuse me, boring hippie lady.
Uh-huh?
Looks like the explodey guy's gonna puke.
And have you done this before?
Uh, yes, I have, but usually not for free.
Didn't think so.
Awesome.
And how are we doing over here, Bomb?
Doing wonderful. Stretching out the core.
Just remember to breathe up through your feathers and from your talons.
Namaste.
Bomb?
مشارکت کنندگان در این صفحه
تا کنون فردی در بازسازی این صفحه مشارکت نداشته است.
🖊 شما نیز می‌توانید برای مشارکت در ترجمه‌ی این صفحه یا اصلاح متن انگلیسی، به این لینک مراجعه بفرمایید.