سرفصل های مهم
بخش 06
توضیح مختصر
زمان مطالعه

10 دقیقه

سطح

ساده
دانلود اپلیکیشن «زوم»
این فصل را می‌توانید به بهترین شکل و با امکانات عالی در اپلیکیشن «زوم» بخوانید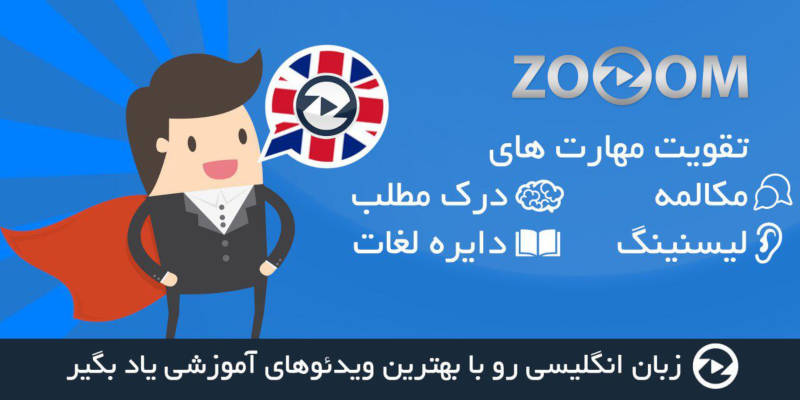 فایل ویدیویی
متن انگلیسی فصل
I say, "Eat the," you say, "Eggs."
Wow! What a reception!
All right, snouts up.
Man, it's a snout staircase. Who thinks of that?
]Welcome home, King Mudbeard!
My father and my father's father and my weird Aunt Chloe
have all searched for the eggs.

Hey!

But only I, King Mudbeard…
Ah!
My pom-pom.
…have found them.
We love you, Leonard!
I present to you the eggs!
Oh, man!
Say goodbye to Harvey.
A feast!
I proclaim a feast two nights hence.
Let's go make some omelets!
Oh, I feel a little nervous inside, but that's normal, right?
Yeah. Yeah, I think so.
Uh, anybody else got butterflies in the stomach?
Yeah.
Probably because you ate too many caterpillars.
Hmm… Mmm.
Drop your nuts and move your butts!
Come on, let's go!
Oh, no.
I wasn't expecting this.
Oh, hold on a second.
That guy's the king?
He's got to have the eggs with him in the castle.
What the heck's a castle?
And that's where we're going.
Hey, guys, do you remember everything you learned in my class?
Yep.

Nope.

What class?
Well, forget all of it for now.
Now it's time to let loose.
Oh, good, because I never learned anything anyway.
Oh, me, neither. I actually just came to socialize.
I came for the snacks.
You don't happen to have any now, do you?
Ooh! Deep breath, deep breath, deep breath!
How are we gonna get over those walls?
Uh…
I'll tell you how. We're gonna fly.
Remember, the goal is the castle.
Get to the castle.
Who wants to go first?
Over here! Me! Me! Me!
I do!
Hey! All right, Matilda.
Aw! Always a bridesmaid.
Step right up, keep your wings, legs and feet inside the slingshot at all times.
Fire!
And a one and a… Whoa!
Take that, porkers!
Incoming!
Boom, baby, boom!
Well, how about that?
My teacher can shoot fireballs out of her butt.
You! What's your name? Hal?
I've seen you do something strange before, right?
Well, let's see, I'm really good at…
Doesn't matter. Launch him.
Oh, this guy looks good.
He's gonna make it!
This is incredible. We're witnessing history right now.
Nope. He's coming back.
He's coming, duck. Get down.
Uh, did we win?
Uh, no, not quite yet, buddy.
We're still tied. Hey, can we get an ice pack for Hal?
Medic!
All right, who's up next?
Whoa, whoa, whoa! What can you do?
Ugh! Yuck!
Uh, need a tissue?
Who's next? We need fliers, not standbyers!
Let's go!
You go out there and you show them how frightening mimes can be.
Yeah!
Oh, my God!
We're having a feast We're eating the eggs
Gonna have a big feast
We're gonna eat all the eggs
What?
What is that?
Fire!
That guy again. Ah!
Citizens of Pig Island…
…if you spot any birds destroying your neighborhood,
please, capture them.
What did he say?
There's been a change of plans.
We will eat the eggs for lunch.
Did he say, "Eat the eggs"?
Hmm. Mmm.
Okay, I want you to curl up into a little ball.
All right? Make yourself aerodynamic.
Like this?
To the left. To the left!
Let me at 'em!
Launch!
Don't mess with Bubbles!
Get him!
I told you not to mess with me!
Wow! That blows.
In a good way.
To the left!
Hold on, wait.
My left or your left?
My left is your left. We are facing the same direction.
Right. Good call.
Just look where the last bird went and adjust from there.
I got this, you guys.
All right.
Hi-yah!
She got far, but not far enough.
Uh-oh.
Get out of our town!
We have to get closer.
Judge power…
No, literally, he's on fire right now.
Can somebody please help him?
Gotta make you understand
Never gonna give you up Never gonna let you down
Never gonna run around
Mighty Eagle!
Terence, I got an idea.
Do you think you can pull the slingshot back far enough to hit that giant boulder?
Okay. Launch me right towards the top of that thing.
Ready?
Red, I'm not gonna lie to you. I am
really gonna miss you when you die.
Rest in peace, my friend. Rest in peace.
Hey, guys, let's not get cheesy, okay?
Ready? Fire!
This is gonna hurt.
What was that? Huh?
My roof!
Did he make it?
I hope he's okay.
I'm in!
Yeah. I knew he'd make it!
Send everyone else!
Guards! There is a red bird in these walls.
Bring him to me.
Aye, aye, sir.
Roger that, boss.
Not in these walls.
In the castle!
Come on, you guys.
Here, pretty bird. Here, pretty bird.
Whew!
Transport the eggs!
Trot, trot, trot, trot, trot…
Launch me exactly the same way you did for Red…
I wasn't ready!
Faster!
Chuck, is that you?
This is the house of horrors.
I gotta be honest, you look a little, um…
Fine. You look fine. Come on.
Bomb's on his way.
Ouchie!
Ha! Call in the Piggy Air Force!
My loyal subjects,
the treacherous birds have repaid our friendship
with an unprovoked act of aggression.
The attack will fail.
We have glass, we have wood, we have TNT.
We tried to kill them with kindness, and now we're just gonna have to…
Who's gonna go next?
Aim for that ramp.
Terence! Terence! Terence!
No eggs in here. Nope. Nope. Nope. Nope. Nope.
Hey! Whoa! I'm on this.
Redrum.
Uh, never mind.
Backup engines!
Whoa, whoa, whoa. Wait, hold on a second.
Wait, I know that rear end. That's Bomb.
Yeah, Chuck, that's not his rear end, that's his face, man.
Easy mistake to make.
Thanks for getting me out.
We want eggs!
We want eggs!
He was sick, but then he got cured.
"No eggs in here."
Ooh, these are clever pigs.
Okay, look, I'm gonna run up and tackle the pig on the left.
Bomb, you could handle two.
Chuck, I don't know if you can help.
We gotta figure out a way to get into that
roo…
…oo…
…oom.
مشارکت کنندگان در این صفحه
تا کنون فردی در بازسازی این صفحه مشارکت نداشته است.
🖊 شما نیز می‌توانید برای مشارکت در ترجمه‌ی این صفحه یا اصلاح متن انگلیسی، به این لینک مراجعه بفرمایید.