سرفصل های مهم
بخش 04
توضیح مختصر
زمان مطالعه

9 دقیقه

سطح

ساده
دانلود اپلیکیشن «زوم»
این فصل را می‌توانید به بهترین شکل و با امکانات عالی در اپلیکیشن «زوم» بخوانید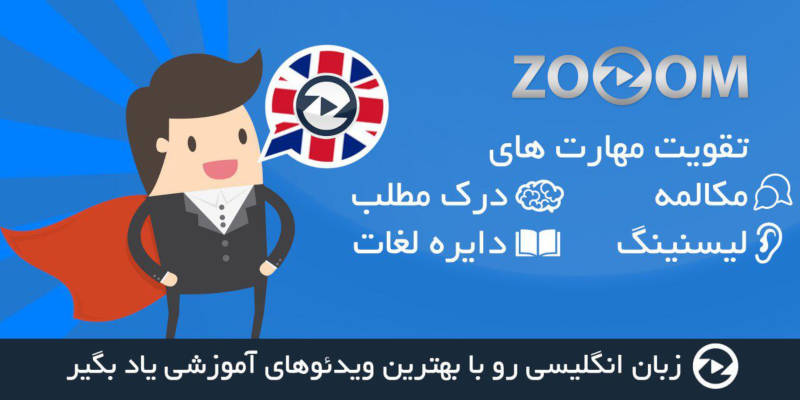 متن انگلیسی فصل
Hey, Chuck! It's Red!
Zip on down here!
Oh! Hey, Chuck's mom.
Can your son come out to play?
All of this does not just happen on its own.
Oh, hey. Just taking a shower.
Bomb, buddy, TMI.
Now, I'm telling you, something isn't kosher with these pigs.
Bull's-eye!
And it's up to us to figure it out.
Figure what out, exactly?
I don't know, maybe they're just being innovative.
Go ahead.
All aboard!
Does seem a little odd, though.
Come on, does none of this seem wrong to you guys?
I'll tell you this, if anyone knows what these pigs are up to…
Mighty Eagle!
Oh, yeah!
Ha-ha!
Take that, tree! Hyah!
Eat my foot! Oh-yah!
Tasty! Yum, yum, yum! Mmm!
Whoa.
Mighty Eagle!
Peek-a-boo.
Hello, Bird Island!
You're welcome.
Does Mighty Eagle still live?
Did he ever live?
And if he did live, where would he live?
By the Lake of Wisdom in the Ancient Tree.
That's a fairy tale.
I've run all over this island.
Where could that possibly be?
Way up high.
It's a long way up that mountain,
and if I'm being honest, well, I mean, you know, I could kind of use your help.
What's that? What are you trying to say?
Nothing. I was just saying that I, you know, I could use your help.
Oh, I'm sorry, I couldn't quite hear you over your ego.
Could you enunciate that last word a little bit?
I need your help!
Oh! Why didn't you say so?
Bomb?
Let's do it!
Phew!
If there is a Mighty Eagle, well, how come we don't ever hear his battle cry?
I don't know.
Maybe we have.
What would a Mighty Eagle battle cry sound like?
You know what? I think I got an idea.
Maybe something like, uh…
No, I bet it's more like… Ca-caw! Ca-caw!
That's theoretically what it's more like, scientifically.
Oh, I got one.
Ah.
Not bad. It's a good impression.
But in my head, I'm kind of imagining it's something more like a…
Hey-you-ho!
Hey-you-ho!
Hey-you-ho!
That sounds about right.
Now I'm thinking maybe it's a little bit more subtle.
Like a little bit just more majestic, like…
"Hello, world!
"I am calling for you!"
Stop making Mighty Eagle noises!
It's like running a nursery.
Absolute child care.
Someone has anger issues.
This, uh… This is the wrong mountain.
My calves are killing me.
Whew!
That is simply unreal.
The Lake of Wisdom.
What are you guys waiting for?
Guys, hurry up!
This is what Mama talked about!
Wow.
Ah!
Be honest, do I sound any wiser?
Oh, way wiser.
You were kind of dumb before. I can say that now.
That water is no joke.
I can literally taste
the intelligence and wisdom
circulating through my body now.
Guys, nobody's here. I mean, nobody's used this place in years.
What are you doing?
Get out of there.
Don't spit in his mouth.
No, don't spit it back!
Oh, don't swallow it.
Yuck!
Whoo!
Whoa!
Get out. Let's go. Come on.
Shh, shh. Come. Take your time, will you?
Red, I've found the meaning of life. It's…
Shut your wormhole.
Oh, wow! It's him.
Oh, man.
No. No. No.
Ew!
Ugh! Horrible turn of events. Horrible.
Whew!
Well, not so much the Lake of Wisdom, it's more like the Lake of Whiz.
Did you just come here to look at me?
Or did you have something to say?
I think he saw us.
Oh, you think so?
You have passed the first test!
You have found me.
Behold.
Gaze upon
Mighty Eagle!
Hmm?
I see all and know all.
What are your names?
If you know all, why don't you know who we are?
Ow!
I know very well who you are.
Uh-huh.
You are lost souls who have come here seeking wisdom.
Whoa!
Can we have some?
Wisdom is not something that is given.
It is something that is attained.
Okay. Goodbye.
No, no, no, no. Will I help you attain wisdom?
Whoa! Ha-ha!
Yes. That I will do.
Right. So, the reason we've climbed the mountain is that we want to know…
…to have your minds blown.
Oh, son of a…
This guy is good.
Welcome to the Hall of Heroism.
Wow! It's really amazing to meet you.
You know, I actually have your poster up…
You might want to shield your eyes from the sparkle of those trophies.
How many? I have no idea. Countless, I'm sure.
Thirteen.
Wow, this is way nicer than my Hall of Wimpiness.
Bring it home, mamacita.
Get outta town.
What the…
Oh-oh-oh. Mmm-hmm.
Those are some old-school moves there.
Yeah.
Wild thing Wild thing, wild thing
Ooh! Oh-ho.
What?
Wow!
Yes!
Yeah. Cha!
Hasta la vista, baby
So, he's kind of a wackadoodle. You know, that doesn't mean he's not wise.
Hey, are you tired of filling your balloons with heavy old air?
Finally, there's a better way.
It's a gas.
Aw, don't worry about your balloon.
It'll just land in the ocean.
The fish love it.
It's good for their tummy.
Free party, free party. It's gonna be the piggest party of the year.
Party! Get a birdsitter.
Let's go, piggies.
Well, now, that is some fine handiwork.
Hey, Judge, you're under arrest.
What?
For looking too good.
Hello. What about me?
Do… Do I get a plus one?
Oh! Thank you.
Let me see, let me see.
Oh, that was a wet one.
Ooh!
Almost there. Don't rush me!
Deep breath, deep breath.
And we're back in the now.
Who's ready for trust falls?
Help.
مشارکت کنندگان در این صفحه
تا کنون فردی در بازسازی این صفحه مشارکت نداشته است.
🖊 شما نیز می‌توانید برای مشارکت در ترجمه‌ی این صفحه یا اصلاح متن انگلیسی، به این لینک مراجعه بفرمایید.