سرفصل های مهم
بخش 03
توضیح مختصر
زمان مطالعه

10 دقیقه

سطح

ساده
دانلود اپلیکیشن «زوم»
این فصل را می‌توانید به بهترین شکل و با امکانات عالی در اپلیکیشن «زوم» بخوانید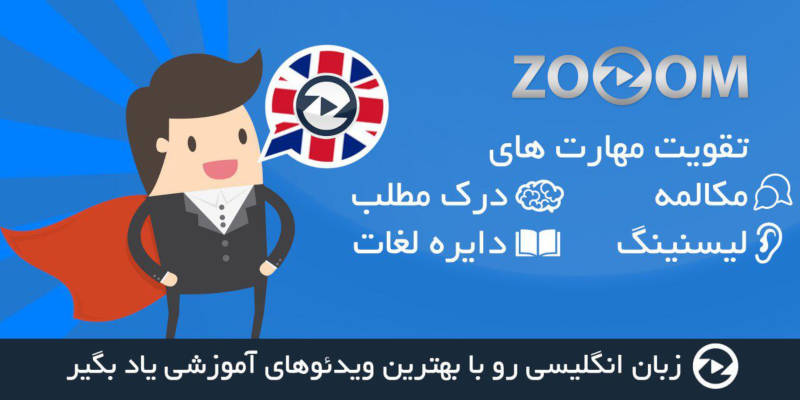 متن انگلیسی فصل
They don't have feathers?
You know, they're just walking around naked,
just presenting themselves.
I'm looking at all their business here.
That part about them I really admire.
Now we would like to welcome our special guests, the pigs!
All right!
Thank you for your kindness and hospitality.
Our king sends his warmest regards.
"King"?
You have shared with us the wonders of your quaint, simple little island.
Drop the banner, Ross!
Whoa! Uh-oh.
Now we would love to humbly share
some of the wonders of our world.
Yeah. Humble, my bird butt.
Language.
A hundred years from now, everyone will ask,
"How did the friendship between the pigs and the birds start?"
Who cares?
Oh, no.
Well, let them say we lit up the night!
Holy moly!
Yeah! Whoo-hoo!
Hey, look, they destroyed more of the stuff we worked hard to build.
Has gravity gone haywire?
No! Even better!
Your friends, the pigs, proudly give you
the trampoline!
Those are my assistants, Oinky…
Hello.
…and Jon Ham!
Hold on a second.
I thought there was only supposed to be two of these guys.
Squad goals!
Look at those jiggly pigglies!
Whoo! Whoo! Whoo!
But that's not all.
Throwing things just got a whole lot easier.
Say hello to…
the slingshot!
Ta-da!

Ta-da!

I can't see. Wow!

This is crazy!

Tired of carrying things from place to place?

Yeah!

Wish you could just get it there?

Yeah!

Well, now you can!

How?

Waiters, do me a favor.

Huh?

Take the rest of the night off.
Thank you.
Hey, if you got the night off, why don't you fix my house!
Yeah, it's the same guy.
Well, the slingshot does it all in three easy steps.
Ready, aim, fire!
I got it!
Incredible!
Flown in fresh!
Me! Me! I want fruit!
Guys, it's the same fruit sitting on the plates in front of you.
Watch out for that pineapple.
Somebody, please…
And now for our last gift to you.
Shut up and fix my house!
We don't know him.
I'm going to ask for a volunteer from the audience.
Pick me!
Who should I pick?
Who, who, who?
Pick me, Mr. Pig!
How about the red guy with the enormous eyebrows?
Aw.
Me?

Mmm-hmm.

Yeah!
Oh, no, no, no, no, no, no.
Yes, you, sir.
Come on up here.
It's your lucky day!
Are you sure you don't want to choose
one of the hundreds of birds that had their wings up?
Get him up here!
Come on, Red!
Have some fun!
Go! Go! Go! Go! Go!
Oh, he's shy.
You hear that?
They're cheering for you.
Oh, you gotta be kidding me.
Red guy with the eyebrows!
I would've sat closer had I known that I was gonna be part of the show.
Okay, now what?
Come on, give him a hand.
Right this way. Come on.
Relax. Be brave.
Ready!

Who, me? Yeah, no, I'm ready.

Aim!

Aim at what?

Everybody on this one.
Fire!
Who says birds don't fly?
This seems really unnatural!
I hope he's okay.
Ow!
Hey, don't worry!
I'm fine!
Thanks for the lift!
I wish they would have done that 10 minutes ago.
Oh.
You know you want to search their boat.
What? No, I don't.
Yeah, you're right, I do.
Bomb's on his way. Mmm. Mmm!
Come on. Let's go.
And remember, keep it quiet.
Oh, yeah.
Whoa! This is an impressive ship!
Shh. No. Inside voice.
Inside voice.
Sorry.
Hmm. Piggy fitness.
Mmm-hmm.
Ugh!
Mmm? Mmm-mmm.
Ah!
Mmm.
Who are these weirdos?
Huh?
Whoa!
What are you doing? We're trying to sneak around.
We didn't rent this place out.

Wow!

You can rent this place?

Hmm?

Give me that!
Aw.
Hey, you guys!
No.
Looks like there's some more stuff down here.
We were hiding.
When I say, "Hey!" you say, "Ho!"
There's more of them!
Hey!
Ho… Oh!
That's right, I'm back. Uh-huh.
Enjoying the party, everyone?
Because while you were living it up, I snuck onto their boat.
And look at what I found.
There's more of them than we thought!
Which is, um, mysterious and weird, am I right?
Hi.
Remember, he said there were only two pigs on board,
but he was obviously lying.
Hmm.
Oh, and there are strange devices on their boat!
So, clearly, there's, you know, some messed-up stuff going on here.
How messed up? I don't know.
What specifically? I don't know that, either.
Any questions?
Sweet!
You snuck onto their boat?
Uh, you know, I don't need a reward.
If you guys are trying to think of what honor to bestow upon me, don't need it.
Boo!
You're booing them or me?
You!
Oh, it's me.
Perhaps I can explain.
You see, my cousins are simple folk.
Watch.
A, B, C…
Nothing. See? Nothing.
I didn't want to risk their lives until I found out that the…
The new world was safe.
We were gonna put on a cowboy show for you.
Let 'er go, boys! Yee-haw!
Hey, hey, you and me Different as different can be
…and I'll take the low…
Ixnay on the ongsay.
That was Pig Latin.

Oh.

Ooh!
But perhaps it wasn't meant to be.
Oh.
I believe that birds and pigs are meant to be friends.
But if we crossed boundaries that were not meant to be crossed…
Oh!
Mr. Red, you've shamed not only yourself, but our entire community!
Oh, I think you… You messed up there.
You said "shamed" and you meant "saved," right?
I sent you to treatment to deal with your problems.
Clearly, more treatment is required.
Do not trouble our honored guests again!
My friends, we would love to see your cowboy show.
Thank you so much.
Come on, everybody!
Put your hands together!
Whatever. Don't listen to me.
Party train coming through!
Choo-choo!
It's crazy that we're standing side by side
Fighting just like two birds of a feather
Ah! I can't see. I can't see.
Whoa!
Who's gonna tell us now that we can't fly?
Just some roughed-up desperados
Hanging tough through thick and thin
Kicking up dust wherever we go
Whoa! Ho-ho-ho-ho!
I can see that you and me Are gonna be friends…
Piggyback rides?
Yee-haw! Let's move it, piggies!
Oh, boy.
Group picture! Group picture!
Everybody say, "Cheese"!
Cheese omelet.
Classic.
Ooh! Spoiler alert.
So, I'm thinking about what kind of nest. I don't know.
I was in the store, and I saw this…
Whoa
Whoa-oh-oh
Yee-haw!
I am famished… Whoa!
It's chow time!
Just some roughed-up desperados
Yuck!
Hanging tough through thick and thin
Hanging tough through thick and thin
Kicking up dust wherever we go…
Yeah!
Ow!
What?
To the end You and me are gonna be friends…
What the heck?
Who invited you to move in?
Hey! Whoa!
That's my toothbrush!
Get it out!
Whoo! Yee-haw!
Yee-haw!
Huh?
All right, class, thought for the day.
Water is the softest thing,
yet it can penetrate mountains and earth.
Here's my thought of the day. When are we done?
Ugh! Red, what the caterpillar calls the end, the world calls a butterfly.
Can I just say I never understand a single thing you're talking about?
Can I just say…
Uh-huh, uh-huh.
Ah. Mmm-hmm.
Wow, that's very lifelike.
And, Terence, let's see your…
Oh! My goodness.
I did not know you felt that way.
Aw…
Uh, class dismissed!
And now we've come to the prestigious Palms district.
Hoo-whee!
Where birds of all feathers flock together with eight kinds of fruit and nut trees.
Suck those bellies in.
Insta-ham!
Hmm. Is that what I think it is?
That's an egg.
That's how our children are born.
You guys don't lay eggs?
I wish we did.
Hey. Hello.
Excuse me. Buddy?
Those are fragile.
Maybe you shouldn't pick 'em up, all right?
My friend from the banquet.
Well, that's a very good painting.
Very good.
Oh, yeah.
Uh, the assignment was "Paint Your Pain," so I painted your pain.
It's actually the first in a series.
Here you go.

Uh-huh.

This one is nice.
Oh.
I call this one Catharsis.
And… Oh, I call this one Bye-Bye. Huh.
Wonderful likeness.
I thought you said you stored your nuts for winter.
Burn.
All right, what's going on here?
Are you explorers, or are you staying?
Because if you're explorers, then why are there more of you coming, huh?
Hi, everybody!
Whee!
Not my house again!
And you know what? If you are staying, why don't you just say so?
And why'd you leave your home?
How do we know you're not fugitives of the law?
You are making our guests feel unwelcome!
And you're not asking basic questions.
Oh!
Maybe I wasn't clear enough.
Your opinion is not needed!
Why do we have to agree?
Why does it matter that we're not the same?
Anger is not always the answer!
Continue the tour.
Um, surf's up, you guys.
So, get ready to hang loose.
That went well, if you're me.
Dummy.
We could really use you right about now.
Wait, actually…
مشارکت کنندگان در این صفحه
تا کنون فردی در بازسازی این صفحه مشارکت نداشته است.
🖊 شما نیز می‌توانید برای مشارکت در ترجمه‌ی این صفحه یا اصلاح متن انگلیسی، به این لینک مراجعه بفرمایید.