سرفصل های مهم
بخش 02
توضیح مختصر
زمان مطالعه

10 دقیقه

سطح

ساده
دانلود اپلیکیشن «زوم»
این فصل را می‌توانید به بهترین شکل و با امکانات عالی در اپلیکیشن «زوم» بخوانید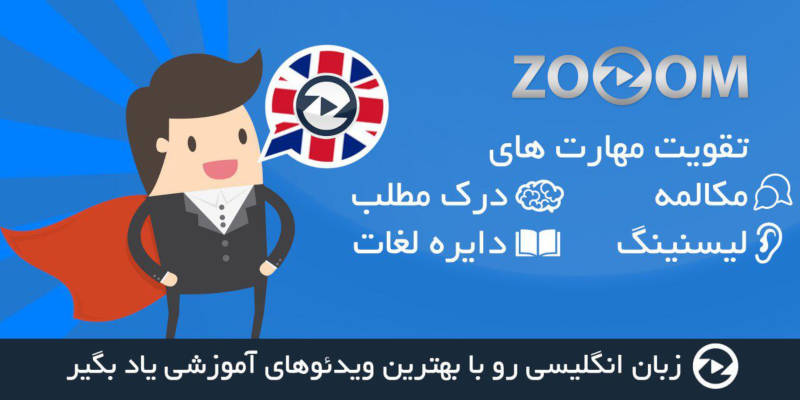 فایل ویدیویی
متن انگلیسی فصل
I don't know what happened.
I was doing the poses, I was feeling all Zen,
Matilda was digging it, then I lost my grip on it.
Let it slip and it just squeaked out.
Hey, so, where we going?
I'm sorry. "We"?
Yes, we.
There's a new happiness exhibit at the Museum of Happiness
that I'm dying to see.
Uh, you know what?
I… I mean, I got a… I got a thing.
A thing?
Like a disease?
Is it bird flu? Chicken pox?
Cardinal sin?
No, by "thing," I mean, like, um, desire not to hang out.
With you.
Oh.
Oh, yeah, well… You know, may be for the best, you know,
because, uh, I got something, too.
Ha! How did I forget?
Even if you'd said yes, I probably couldn't have gone.
I'm busy, too.
I have a, uh, business offer, uh, deal that is, uh…
No, Bomb, you're not good at this, buddy.
It's… It's charming up to a point, and now it's just sad.
It's a guy I know.
And he's opening up
a brand-new luxury…
Mmm-mmm.
…class reunion.
Okay.
Good. Good, good, good.
Well, looks like it's just us.
Want to go get a bite?
Oh, but what about your "class reunion" where everybody brings a "business offer"?
Oh! No, no, no.
Chuck, I was lying.
I'm sorry if I fooled you.
Hmm.
My sweetheart.
Cheers.
Get over here!
Hey, peckerhead!
What's up?
Hmm.
To be the sad man
Ooh!
Oh! Oh, I felt a peck!
Oh!
And no one knows what it's like to be hated
To be fated
To telling only lies
This is the legendary Mighty Eagle,
our protector and hero, but no one has seen him for years.
Mighty Eagle is missing.
When's Mighty Eagle gonna come back?
Eyebrows, didn't your parents ever tell you Mighty Eagle isn't real?
Shh. He doesn't know that.
He doesn't have parents.
Yeah.
Or even friends.
No one knows what it's like To feel these feelings
Like I do
And I blame you
No one bites back as hard on their anger
None of my pain and woe
Can show through
Aha! Eureka!
Say bye to Daddy.
Bye-bye!
Have a happy day!
Good morning!
Morning, Your Honor.
Ow!
Here you go.
Bless you.
Mmm!
Mmm!
Daddy's making dinner!
"If my name were Bobby Would you ask about my hobbies?"
Whoa!
"Or if my name were Judas Would you ask me what my mood is?"
"I laugh, I cry, I love, I hate
"I do so much more than detonate"
Think about it.
That was beautiful.
Oh, you're gonna make me cry!
Yeah, that was some real clever symbolism.
Ah! Red, why don't we hear your poem?
I don't have a poem.
Uh-huh.
Why not?
Because I didn't write one.
Right. Uh-huh.
And is there a reason?
Well, you know, I was gonna do it,
but then I thought about it and I realized, "Oh, this is a huge waste of my time."
So, I didn't do it.
Deep breath, deep breath.
Deep breath!
Ah!
And we're back in the now.
Chuck! You've had your hand up the whole time.
Mmm-hmm.
My poem is about a hate crime.
Uh-oh.
Oh, no.
Lot of sickos out there. Lot of sickos.
"What, oh, what did I make you of?
"I made you out of love"
Aw.
"But wait, too late!
"Now I see your fate
"Some very troubled somebody Destroyed you out of hate"
"What could have made him so despise
"Your happy smile, your laughing eyes?
"Your soul was pure, your heart was true"
Mmm-mmm-mmm-mmm.
"And someone hated that
"But who?"
Terence.
Yeah, I deserved that.
…to a higher plane of existence.
Everyone, join wings.
Let us all say our goodbyes.
Yeah, let me get in here. I gotta say goodbye.
Okay.
Okay. You know, I'll just mourn from back here.
That's fine.
You know, if there's one thing Billy always hated,
it was goodbyes.
Hey, what's going on out there?
Oh! Class dismissed.
Very moving.
Come on, everybody! Let's go!
Hey, where's everybody going?
Hurry! Something's coming!
Last one to the beach is a rotten egg!
Let's go!
Coming through! Pardon me! Excuse me!
What?
Ah! Again?
Let's get down to the beach!
Follow the trail!
Last one there is a rotten eggy!
What?
Huh!
Didn't mean to photobomb you.
Sorry about that.
What is that thing?
It looks like a UFO. An Unidentified Floating Object.
Daddy!
Stop it. No, I'm not your daddy!
What is that?
Look at the size of that thing!
Where's it going?
I don't know, but it's not stopping.
My house, my house.
Slow down!
Stop!
Aw.
Phew!
What the…
That house took me five years to build.
Wow!
It's such a shame when you create something and someone just destroys it.
Ladies and gentlemen,
we have a very special guest for you!

Huh?

He's a green marine sailing machine.
Careful, now.
And he's keen to let you know he's not mean!
Put your wings together for Leonard!
Thank you so much.
Please hold your applause.
Greetings from my world!
The world of the pigs.
What's a pig?
I am a pig.
Unbelievable.
Unbelievable.
Oh! Where we going?
Wrong way.
Oopsie. Not working.
We practiced this 100 times.
Oh, man.

Give it to me.

Oh.
We're gonna come in again.
I'm so sorry.
My name is Leonard…
…but my friends call me Chuckles.
Oh-ho-ho-ho! Very generous!
We saw your island across the sea,
and we thought,
"Wonder what they're up to."
But there's no other place besides here.
Yes, there is.

Stop it!

And we are from there.
Please stop!
We call it Piggy Island.
Oh, my God.
P-I-double-G-Y Island.
Who else is out there?
My first officer, Ross, and I have sailed everywhere.
One brave soul against the sea.
And Ross.
Uh, excuse me.
Have you come to smash all of our houses or just mine?
Oh, man!
Somebody want a gift basket?
Please, please, don't be afraid.
My partner and I request
the honor of your friendship.
Ross, show 'em how we do it.
Oh!
Don't worry, he's had all his shots.
We're all friends now!
Hi, friends.
Oh, not a hugger.
Huh?
Welcome to Bird Island!
Welcome to our new friends, the pigs.
Let us have a celebration!
Put 'er there!

Welcome!

Whoo! Sorry.
And a hoof to a wing.
We would like to honor the pigs with a special performance.
مشارکت کنندگان در این صفحه
تا کنون فردی در بازسازی این صفحه مشارکت نداشته است.
🖊 شما نیز می‌توانید برای مشارکت در ترجمه‌ی این صفحه یا اصلاح متن انگلیسی، به این لینک مراجعه بفرمایید.