سرفصل های مهم
بخش 05
توضیح مختصر
زمان مطالعه

8 دقیقه

سطح

ساده
دانلود اپلیکیشن «زوم»
این فصل را می‌توانید به بهترین شکل و با امکانات عالی در اپلیکیشن «زوم» بخوانید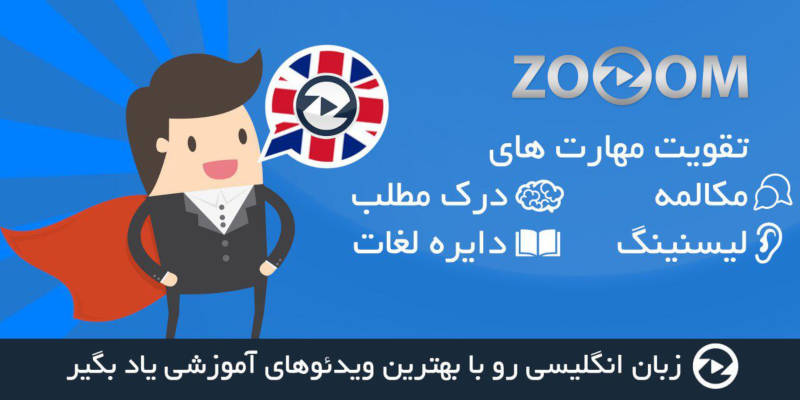 فایل ویدیویی
متن انگلیسی فصل
So, anyway, the other day,
these pigs showed up out of nowhere, and it caused me a great deal of suspicion…
0 And he's walking out of the room.
Unbelieve… I don't get this.
This guy sits here on his butt, all alone, clearly doesn't leave the house.
He talks a good game, but he doesn't care about anyone but himself.
Sounds a lot like you.
Oh, good. Thank you for your opinion, Chuck.
Hmm.
Well, hello.
Hello? Mighty Eagle?

What?

What are you doing?

Uh…

I'm bird-watching.

What?

Take a peek.

Ah.

Oh, you're disgusting.
Oh, yeah.
Look, are you gonna help us or not?
I am helping you.
No, this is you helping.
Looking through binoculars, spying on old ladies.
Whoa, whoa! What is that?
Wait. Whoa, whoa, whoa!
Oh, my…
I was right.
I was right. I knew it!
Bomb, Chuck, hurry up! Get out here!
Uh-oh.
Mighty Eagle, hey, fly us down there now.
No.
I'm sorry. What?
I don't do that anymore. I'm retired.
Mostly just tired.
Go handle it yourself. This is everything I've prepared you for.
What? "Prepared us for"?
Hold on, did I miss something?
Let me just go through my notes really quick. Let's see.
Crazy stuff, bragging, crazy stuff, karaoke.
No, see, I don't see anything useful here.
The whole world, everyone we know, is in danger.
Yes, it is.
So, off you go.
Hey, you know what?
I used to believe in you.
When I was a kid, I believed nothing really bad could ever happen
because you were here.
And now I see the fate of the world hangs on idiots like me.
And that, sir, is sort of terrifying.
It's time for you to go.
You know, it's really upsetting to me that you're the only bird that can fly
and you're too afraid to do it.
Hey, guys, come on, let's go. We're done here. He's no hero.
So, um, I'm having a party next Tuesday.
Could you just do, like, a little pop in?
Come on.
Hmm.
Come on, run faster!
Come on, come on, come on, let's go.
I sentence you all to four hours of hard partying.
Look out below!
Ooh!
They're taking the eggs!
Follow 'em.
Oh, man!
Move it!
Right on time. Eggcellent.
Chuck, go shut that party down now!
Me? But I only know how to get parties started!
Go!

On it.

Bomb, we gotta stop 'em.
Yeah.
Gotta get more speed!
It's Chuck time!
Get to the ship!
Move 'em out!
Catch.
Can everybody please stop partying? There are eggs being stolen!
Matilda, we need your help. The pigs are stealing our eggs!
What?
I'm airborne!
We have to get back to the village!
Stop dancing and start running!
Hors d'oeuvres. My weakness.
Come on, let's wrap it up.
We gotta get the eggs off the ship.

Yes!

Is everyone on board?
Let's go. Let's go.
Use the trampolines.
Can you get up there?
We've got intruders!
What the heck are they doing?
Untie the ropes, drop the eggs in the water.
Get rid of 'em! Get him off of there!
It's too strong. I can't break it.
Ah! Bomb, blow up the chain.
Knock 'em down.
Come on, Bomb, you can do this.
Come on, Bomb, you got this.
Blow up.
You gotta get me mad.
Okay, well, then what makes you mad?
Try insulting me on a personal level.
Um… Oh, oh, uh… Your poetry stinks.
You're just a bad poet. And you know it.
I know! I know!
Hey, who wants a birdie bath?
Mmm!
Oh, I'm sorry, Red. I couldn't do it.
Don't give up. This isn't over.
Thanks for your hospitality.
Set sail for Piggy Island.
Oh, no.
We'll find them.
Oh.
Oh!
They're all gone.
Shh, shh. It's okay.
Mr. Red.
What do we do now?
Wait, hold on, you're asking me?
You knew. You tried to tell us.
But we didn't listen.
I didn't listen.
Red, we need a leader.
What are we gonna do?
What do we do now?
Wait a minute. I'm not a leader.
Okay, pigs stole our kids. That sucks.
Made all you guys look like idiots.
You know what we gotta do?
We start replacing those kids.
Ladies, get busy!
We're gonna be laying some eggs tonight.
No, no, stop. No, no, no, no. No.
We're not gonna replace those kids.
We're gonna get them back.
How are we gonna do that?
What do you mean how? The pigs already showed us how.
That is where they went.
And so, that is where we're going.
But how do we get from here to there?
I am not aquatic in the least.
Well, uh, you know, uh…
We're gonna build our own boat.
Huh?
What are you talking about?
They stole your kids…
No.
They stole our kids.
I mean, who does that?
Have you ever stolen anyone's children, huh?
Have you?
I mean, you look like you would.
And you know what? I'm a little bit angry.
Correction. I'm really angry.
And I don't think I'm the only one.
Come on, we're birds. We're descended from dinosaurs.
We're not supposed to be nice. Right?
Uh, yeah. Point… Point made.
Who else here is angry?
We're getting our kids back.
And I don't need any calm, detached, happy birds.
Not gonna help us. Don't need it.
I need some angry flockin' birds.
You hear me? Now, who's angry?
Bring me everything that floats.
Yeah, yeah, that's perfect. Yeah.
With every single feather of my being,
I am not gonna let any of these eggs get taken from their parents.
Chuck, I need you to tie those crates together.
You got it.
Done and done.
Uh, a little help here?
Let's go. Move it, everybody.
Push with your upper body.
I have no upper body!
Darn good for a bunch of birds.
Whoo!
مشارکت کنندگان در این صفحه
تا کنون فردی در بازسازی این صفحه مشارکت نداشته است.
🖊 شما نیز می‌توانید برای مشارکت در ترجمه‌ی این صفحه یا اصلاح متن انگلیسی، به این لینک مراجعه بفرمایید.