سرفصل های مهم
بخش 02
توضیح مختصر
زمان مطالعه

9 دقیقه

سطح

ساده
دانلود اپلیکیشن «زوم»
این فصل را می‌توانید به بهترین شکل و با امکانات عالی در اپلیکیشن «زوم» بخوانید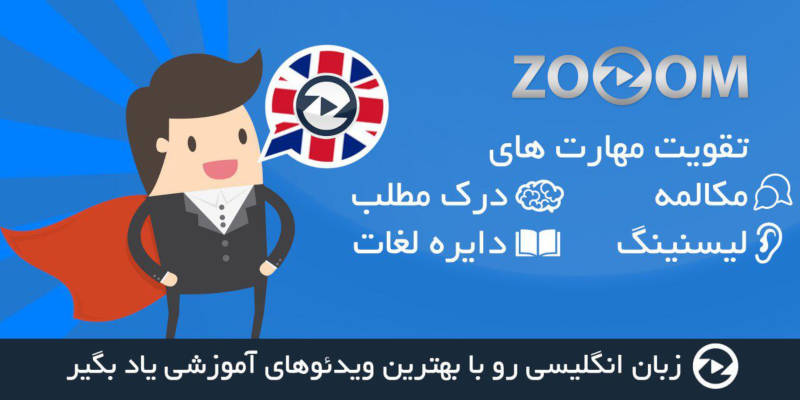 فایل ویدیویی
متن انگلیسی فصل
Princess Bala. What a nice surprise.
You look lovelier each time I see you.
Thanks.
I hope you're not just here on business.
Oh, of course… Of course not.
Because, um, it might be nice if we had a conversation
once before we get married.
You're absolutely right.
Cutter, schedule some private time for me and Princess Bala.
Uh, in fact, sir, there is time right now for a personal moment.
We're a few seconds ahead of schedule.
Excellent. Princess.
Well, a few seconds isn't much, but
I guess if it's quality time…
So, how was your day?
Anything interesting happen? We declared war.
Declared war?
Boy, talk about a rough day.
Sir, I hate to interrupt, but time stands still for no ant.
Princess.
Mom, could you remind me, why am I marrying this guy?
Bala, do we have to argue about this again?
We don't seem to have anything in common. The guy's a stiff.
Yes, darling. I know the General may be a little gruff,
and somewhat overbearing at times,
but I know that he cares about you.
He's just not particularly good at showing it.
But you should have seen how persistently he asked for your hand in marriage.
But why me?
Because you're the one who has to continue my work.
It's your place, dear.
What if I don't like my place? Everyone has their place, Bala
you, the soldiers, the workers.
Now, it's not all that bad being princess, is it?
Would you prefer to be carting around dirt all day?
Oh, Mother, don't be so dramatic.
At least, they seem to have some fun every now and then.
Two aphid beers. Why'd I have to be born a worker?
You soldiers get all the glory, plus you get to go out in the world.
You meet interesting insects, you get to kill them.
Yeah.
But you get to spend all day with those…
beautiful worker girls.
Weaver, they're career girls. They're obsessed with digging.
I really don't think I'm ever gonna meet the right girl for me.
Who said a girl for you? I was talking about a girl for me.
Don't you want your aphid beer?
Call me crazy, but…
I have a thing about drinking from the anus of another creature. Okay?
Suit yourself.
Ah! Me, I'm cuttin' loose.
We got royal inspection comin' up.
Inspection, meaning you're gonna stand around like an idiot
while a bunch of blue bloods smirk at you.
I don't know how you put up with it, Weaver.
Z, I've known you for a long time. Right?
Definitely. You were born two seconds after me.
Yeah. And ever since we were little, I've been listenin' to you complain.
What are you bitching about?
In case you haven't noticed, we ants are running the show.
We're the lords of the Earth.
Hey. Don't talk to me about earth, okay?
'Cause I just spent all day hauling it around.
There's just gotta be a better place.
There is. I've been there.
I'm sor… I'm sorry. Were you talking to me?
There is a better place.
Insectopia.
Oh, really. Lunatic at 300.
You can't understand until you go there and see it for yourself.
You can be your own ant there.
The streets are paved with food.
Nobody tellin' you what to do.
No wars. No colony.
I shoulda never left. Oh, yeah. Fascinating.
We were on a longrange recon. I got cut off from my unit.
Nothing like a little posttraumatic stress disorder to make your day complete.
Then I saw it! Insectopia! Hey!
You head towards the monolith.
Ten clicks past the great canyons to the land of red and white!
Hey, gramps. You've had enough for one night.
Come on. Before you get in trouble.
Head for the monolith! Listen to me!
The monolith!
That guy's got a screw loose.
Cross the lake! Insectopia.
Wouldn't it be great if it were that easy?
Yeah. Dream on, Z. Cross the lake!
Look for the land of red and white!
Wow! This is so… gritty.
Ten minutes and we're out of here. Right? This place is offlimits.
Just blame it on me. Say it was all my idea.
It is all your idea.
Besides, no one's gonna recognize us.
Come on, girls. What do you say?
Let's take a walk on the wild side.
Okay, everybody.
Time to dance.
Time to cut a rug, Z. Oh, no. That's okay.
I'm gonna leave the rug just the way it is, Weaver.
Step back, ladies.
I'm gonna ask one of these workers to dance with me.
Oh.
What a bunch of losers.
Mindless zombies capitulating to an oppressive system.
Hi. Wanna dance?
Absolutely.
Follow me.
So, how come I haven't seen you around here before?
Oh, I don't get out much.
I, uh, I work over at the palace.
Oh, the palace, huh? I bet those royals really live it up.
Course they're all a little, you know, from inbreeding.
What?
Yowch!
Yayayowch!
Yowch.
Yowch. What on earth are you doing?
Well, actually, to tell you the truth, I'm sort of making it up.
Really?
Why does everybody have to dance the same way?
You know, that's completely boring. It's… It's monotonous.
It's no fun.
Hey. Watch your step, worker.
You watch yours, buddy, or you'll be in big trouble.
ThThThat's okay. I'll… I'm gonna let him off this time.
What? Are you crazy? This guy's built like a pebble.
Aren't you even gonna defend yourself?
Hey, buddy. Get back in place.
Me? Uh… Uh… What if he doesn't want to?
[clears throat] Yeah. What if I don't like my place?
What's he talkin' about? We got us a troublemaker.
Buckle up, Spanky.
This one goes out to all the lazy workers.
You ought to watch that aggressive behavior, buddy.
He's just a worker. [muffled shouting]
Take it outside! Come on!
[screaming, grunting, thudding]
Princess Bala! Princess Bala! The guards are coming.
Let's get outta here. Wait! Wait!
Princess? You're a princess?
Uh, I gotta go.
When can I see you again? Let me think.
Never.
Bye. No. Wait!
What a day it has been
What a rare mood I'm in
Why, it's almost like being in love
There's a smile on my face Huh?
For the whole insect race
Why, it's almost like being in love
Yowch.
Can I get you another one, pal? No, thanks.
I think I'm gonna go. Yeah. I don't blame you.
It's always slow in here the night before one of those royal reviews.
I guess the soldiers need their shuteye before they meet the queen.
I don't blame ya. That's it!
You know, I was once…
See ya.
مشارکت کنندگان در این صفحه
تا کنون فردی در بازسازی این صفحه مشارکت نداشته است.
🖊 شما نیز می‌توانید برای مشارکت در ترجمه‌ی این صفحه یا اصلاح متن انگلیسی، به این لینک مراجعه بفرمایید.