سرفصل های مهم
بخش 03
توضیح مختصر
زمان مطالعه

10 دقیقه

سطح

سخت
دانلود اپلیکیشن «زوم»
این فصل را می‌توانید به بهترین شکل و با امکانات عالی در اپلیکیشن «زوم» بخوانید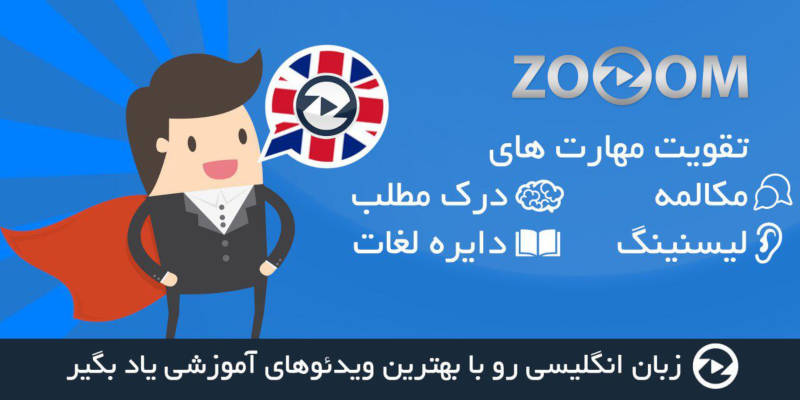 فایل ویدیویی
متن انگلیسی فصل
Psst. Weaver.
I figured it out! Weaver. Weaver!
What? What?
I got a great idea.
You gotta switch places with me. Let me go to the inspection instead of you.
What time is it? Weaver. The royal family will be there.
This is the only way I can see her.
See who? Princess Bala.
Are you nuts?
You want me to switch places with you?
Do you know how much trouble you can get into
for even talkin' about impersonatin' a soldier?
You can get in trouble just for listenin'
to someone talkin' about impersonatin' a soldier.
You have to help me.
If I can't see her again, my life is just not worth living.
PlPlPlease, Weaver. Please.
Switch jobs with me just for a day.
ThThink of all the things that I've done for you.
Mmhmm. I can't think of any.
Okay. So, think of all the things that I'm gonna do for you.
Would I meet some worker girls?
Are you kidding? They always go after the new guy.
It's like a sport for them!
AndAnd believe me, they will definitely go for
an adorable little insect like you.
Mmhmm.
Weaver, I… I have to see her again.
Z, what kind of chance do you have with a princess?
I mean, she probably won't even remember you.
I… I know it sounds nuts.
But I have to try.
Oh, boy.
Princess, fancy meeting you here.
What do you say we lose this crowd?
Oh, me? You know, I… I wear many hats.
I guess you'd have to call me a Renaissance ant.
Eyes right!
Beautiful! Just beautiful! Mm.
The precision. The order.
Princess Bala! Princess Bala! Hey. It's me.
Remember Z from the bar?
Princess Bala! Princess Bala! Princess…
Bala, you must encourage the troops.
Wave.
Oh. She sees me! Excuse me, guys. II… I'm sorry.
I just got a better offer. Could you excu…
Company halt!
Princess!
Princess Bala! Quiet there! Get back in rank.
You new, kid? Oh, yes, but I'm gettin' out soon.
II got a trial membership.
Trial membership. That's a good one!
Name's Barbatus. Z.
Right face! Psst!
Sacrifice. To some, it is just a word.
To others, it is a code!
Jeez. I'm bad at word games.
A soldier knows that the life of an individual ant doesn't matter.
What matters is the colony.
He's willing to live for the colony, to fight for the colony,
to die for the colony.
This guy's crazy. I hear ya.
At 0800 hours, we received word that the termite enemy has mobilized.
We have no choice but to launch a preemptive strike.
You are the queen's finest.
I know you will all do your duty.
I am proud to send you into battle.
Into… I'm sor… I'm sorry, into battle?
Dismissed. Left face. Forward march.
You know, I think there's been a terrible mistake.
You know, the truth is I just… I just came for the speech.
Don't worry, kid. I'll watch out for ya.
Sound off!
One! Two!
Sound off!
Three! Huh?
Sound off!
Five! Six!
Seven! Eight!
Nine! Ten!
Eleven! Twelve!
Thirteen! Fourteen!
We ants go marching one by one Hurrah, hurrah!
We slaughter termites just for fun Hurrah, hurrah!
So, these termites, they'rethey're…
These guys are not going to put up much of a fight? We're talkin' pushovers, right?
Not really, kid. They're five times our size.
And they shoot acid from their foreheads.
Hey! Keep it movin', shorty!
We ants go marching two by two Hurrah, hurrah!
We'll all be dead before we're through Hurrah, hurrah
Say, what exactly does our platoon do?
I mean, will we be serving beverages or processing paperwork?
Our platoon has the best assignment of all! We're the first into battle.
We ants go marching three by three Hurrah, hurrah!
Hurrah, hurrah!
We're off to face our destiny Hurrah, hurrah!
Hey. Wait a minute. Let's not get… We're being too hasty here.
These… These guys sound like bruisers.
Just how were you figuring on beating them?
Superior numbers, kid!
Overwhelm their defenses and kill their queen!
Hey, fellas. You're being a little extreme, I feel.
Why don't we try and influence their political process
with campaign contributions?
I like you, kid! You got a sense of humor.
Forward! Come on. Let's kick some termite butt!
Over the top!
Yeeow!
Yeehaw!
Where is everyone? Something's not right.
Don't be scared, kid.
They're here!
Attack!
Come on.
Barbatus, you saved my life.
Ah, don't get all sappy about it.
Hey, guys. Look out behind you!
Hey. Hey, guys?
Can somebody help me here? Can anybody… Hey.
Yeah.
Okay, mama.
Yeah!
Oh, yeah. Big guy comin' through.
Love it.
Hey. Hey. Hey. Take it easy, muscles.
You're makin' the rest of us look bad.
What happened to Z?
He's takin' a personal day, so I'm fillin' in.
You fill in any more, and you'll explode.
Eh, you got a problem?
No, um…
Nobody told me digging was so much fun.
You know, you pick the dirt up. You move it.
You pick it up again. You move it again. Lots of reps.
You exercise the arms and the thorax.
Yes, I… I see what you mean.
Mm. Yeah. That is fascinating. Sorry, sir.
I was just havin' a little chat with my friend, sir.
You know, I just had a little chat with General Mandible.
Anybody who doesn't meet his quota is going to be downsized.
Come on. Cut him a break.
He's new.
Hey.
What do you say we help your attitude a little bit
by taking away your rations for the day?
Thanks for your time.
I don't know what came over me.
Talking back like that.
I must be losin' it.
Sorry I got you in trouble.
But, listen, you can… share my rations. Whoa.
If you want.
Are you askin' me out to dinner?
Oh, no. I… Well…
If you don't have anything else planned.
[laughs] I'll check my calendar.
You know…
I'm kinda glad Z's takin' a breather.
مشارکت کنندگان در این صفحه
تا کنون فردی در بازسازی این صفحه مشارکت نداشته است.
🖊 شما نیز می‌توانید برای مشارکت در ترجمه‌ی این صفحه یا اصلاح متن انگلیسی، به این لینک مراجعه بفرمایید.