سرفصل های مهم
بخش 04
توضیح مختصر
زمان مطالعه

8 دقیقه

سطح

ساده
دانلود اپلیکیشن «زوم»
این فصل را می‌توانید به بهترین شکل و با امکانات عالی در اپلیکیشن «زوم» بخوانید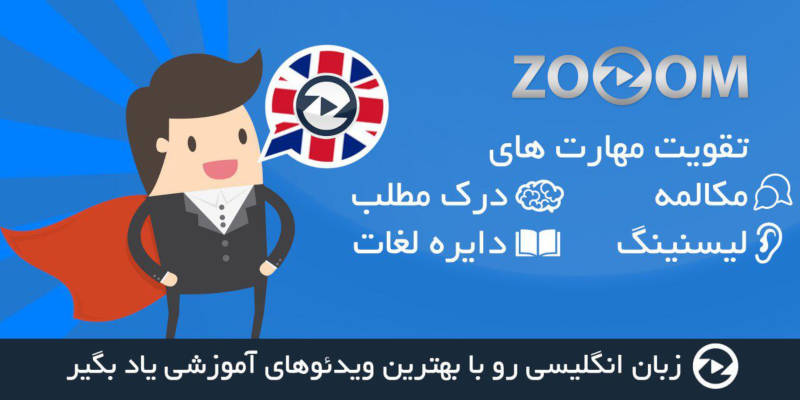 فایل ویدیویی
متن انگلیسی فصل
Kid!
Kid, over here.
Barbatus.
Be honest, kid. Am I hurt bad?
NNo. NNot at all. You're… Actually, you're lookin' terrific.
You got, you know, swell color in your cheeks.
No. I can see it in your eyes.
I'm a goner.
Help me up, Z.
Oh! I can't feel my legs.
You gotta hang in there, buddy. I know you're gonna make it.
Just take… take deep breaths.
Because I'm gonna try and find your body.
It's bound to be out there somewhere…
Barbatus, hang on.
Barbatus… Don't make my mistake, kid.
Don't follow orders your whole life.
Think for yourself.
Barbatus.
We're on schedule.
Work is completed on A section, sir.
We're clearing a path through D section now.
We need to push harder, Cutter. I want double shifts aroundtheclock.
We can't afford to let up. Is that clear? Crystal, sir.
Good. What about section…
Excuse me, sir.
This had better be important.
Well, it's about the termite battle, sir.
The enemy was destroyed, but I'm afraid it was a disaster for our troops, as well.
Well, that's terrible. Terrible!
There is a bit of good news, sir. One soldier did make it back.
No kidding? What did you say?
Word is spreading through the colony, sir.
The queen requested a meeting with the war hero.
Damn! Good. Damn good.
Uh, I'll handle this.
Congratulations, soldier.
Well, you're a little short for a war hero, aren't you?
A war hero?
Sir. I don't actually think that I'm a hero.
Good. I don't like heroes.
But, sir. You don't understand.
I… I didn't do anything.
I mean, it was all horrible. It was just a massacre.
A massacre upon a massacre.
That's good, soldier. Now, wave.
There was nothing you could do, Weaver.
You didn't know they were going to war.
I just feel horrible.
Poor Z. I should have never let him go.
Wait a minute. That's no soldier.
That's Z!
Z?
The little guy made it!
Let's go, soldier.
As I was saying, son, you are an ant after my own heart.
An ant that looks Death in the face and laughs.
Well, actually, the truth is,
I generally just make belittling comments
and snicker behind Death's back.
General Mandible!
Keep your comments to yourself.
Let me do the talking.
May I present Her Majesty, the Queen.
Charmed. Charmed.
And the Royal Princess Bala.
Welcome home, soldier.
We cannot begin to express our gratitude for your heroic efforts.
The private has asked me to convey his most humble appreciation.
Please. Please. It was nothing really.
Just your average runofthemill valor
and extraordinary courageousness, you know.
In the heat of battle, there's very little time to think.
One must attack! Attack! Attack!
Well, indeed.
As you can see, Your Highness, the battlefield is fresh in his mind.
So, begging your pardon,
but this is the perfect time to debrief the private.
Oh, please, General. Not on our first date.
Not on our first date.
Haven't I seen you somewhere before?
Well, maybe. And then again, maybe not.
And then… then again.
Yowch.
That's it! You're the guy from the bar.
Don't! Shh! Bar? What bar?
I danced with this guy at the bar the other night.
He was just a worker then.
What were you doing at a bar? Precisely what I want to know.
No. This isn't about me.
I mean, look at this worker. Look what he's done.
I think you're thinkin' of someone else. After all, I am a solider.
Exactly. You were a worker.
But now, you're a war hero.
He's a worker? A worker danced with my fiancée?
FFiancée? WWWait a minute.
This is not how it looks. I can explain this.
Hey. She was the one making all the moves.
Arrest him.
Hey! Hey, wait a minute. Take it easy. Can't we discuss this?
What are you doing? Let go of my daughter.
He's taking her hostage!
No. No. I'm not. I mean, yes, I am.
One more step and, uh, the princess gets it.
Let go of me!
Ow!
Don't make me hurt her. Ow!
Uh.
What are you doing, you creep?
Are you out of your puny little mind?
There they are! Down there! Let's go. Move. Move. Move.
Oh, good.
Here they come to rescue me and kill you.
Kill?
Hey, you guys! Stop it. Stop it.
What are you tryin' to do? Get off me, you little twerp!
What do you want to do? Ow!
Throw away everything we've got? Hey!
What're you waiting for?
Hello? Guys!
Huh? What is it?
It's beautiful.
Ridgeway, get out of there!
Oof! Uh!
Oh. Don't worry. I'm okay. You?
You? You're okay?
Hey. Who cares about you?
I almost died here. Will you please calm down?
You're not going to let a little neardeath experience
ruin your mood, are you?
Hey. This is not a mood, okay? You're not listening to me.
Where am I?
Look, what'syourname.
Just climb up that tree and find out where I am.
Look, thethe trick is not to panic.
You know, hhhe who panics is lost.
What am I saying? We are lost.
مشارکت کنندگان در این صفحه
تا کنون فردی در بازسازی این صفحه مشارکت نداشته است.
🖊 شما نیز می‌توانید برای مشارکت در ترجمه‌ی این صفحه یا اصلاح متن انگلیسی، به این لینک مراجعه بفرمایید.