سرفصل های مهم
بخش 08
توضیح مختصر
زمان مطالعه

8 دقیقه

سطح

ساده
دانلود اپلیکیشن «زوم»
این فصل را می‌توانید به بهترین شکل و با امکانات عالی در اپلیکیشن «زوم» بخوانید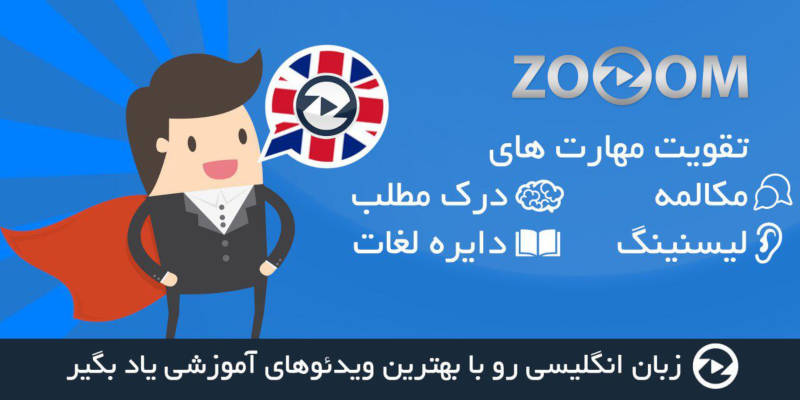 فایل ویدیویی
متن انگلیسی فصل
Moments from now this tunnel will open.
The past will be washed away, and a new day will dawn.
A stirring speech, General.
I only wish my daughter were here to appreciate it.
Your Majesty, I know how concerned you are about Bala.
But my scouts are on her trail and it's only a matter of time before…
General, I don't want to discuss it. Just find her.
I will, Your Highness.
Goodbye.
Seal up the doors.
Cutter, did you hear me?
Sir, I've been thinking.
Do we need to go through with this?
Look at what these workers have done.
They got the right stuff. Isn't there any other way?
Cutter, you're a fine officer.
You have discipline, courage, ability.
But you seem to have a certain weakness for the lower orders I find disturbing.
Now, are you with me? Sir, uh… I apologize.
All right, then. Seal it up. Yes, sir.
As I look out on this magnificent tunnel,
I am filled with pride.
Jump! In these difficult times,
it is a great solace to know that you, our workers…
Mom! Wait!
Every worker in the colony is here.
Hey, wait a minute. That guy owes me money.
This tremendous accomplishment is a testimony to the strength… People! Put your backs into it! Go warn your mother.
I gotta get to those diggers before they break through!
There's not enough time!
Hey, leave the pessimism to me, okay?
Ow! Ooh! Yeeow!
Excuse me! Sorry about that. Excuse me.
In a few moments when our expert diggers break through to the surface…
Mom! Mom, stop. …the sun will pour into this…
Bala! Where've you been? Are you all right?
I'm fine. What happened?
Mother, we're in terrible danger.
Put your backs into it, people.
Wait! Hold… Hey, stop digging!
Z? Is that you? Weaver, stop!
Z! You're back!
Oh, Z! Oh. Weaver!
Z! What's the matter?
HoHold up, everyone! Stop! Stop digging!
On whose authority? On your own authority.
If you break through that wall, we're all gonna…
Drown! This tunnel is going to flood.
So we've got to get everyone out of here.
Look, I got orders, and those orders say dig.
What if someone ordered you to jump off a bridge? JuJuJu…
Brother, I'm asking the wrong guy here. Look, think for yourselves!
Gimme that! I've had enough out of you.
Get back to work! What's that noise?
Uhoh.
Let's get outta here! Run!
Run! Run! Keep going!
Everyone, listen to me. We've all been deceived.
We need to calmly head toward the exits.
Run for your lives! It's gonna flood! No. Don't panic.
Don't panic! Every ant for himself!
All the exits are blocked! We're trapped!
What are we going to do? There's nothing we can do!
Yes, there is. Weaver, give me a leg up!
Everyone, listen to me!
Who the heck are you? He's Z!
Listen, we gotta help each other get outta here before we all drown!
How?
By making a ladder. A ladder!
Hey, if we built this, we can do anything.
Okay, let's move it! I'm on it. All of you, gather round.
You, start climbing.
Grab my arm. All right. Here I go.
Go, go, go! All right!
Excuse me, Your Majesty.
Z, I've gotta help my mom.
Don't worry.
I know almost exactly what I'm doing.
I'll see you at the top.
Gentlemen, there comes a time in the evolution of a perfect colony
when the strong are meant to rise above the weak.
Now is that time.
Below us right now, the weak elements of the colony
are being washed away.
Oh, my God, we're not gonna make it!
We need more ants. You two better get up there.
Weaver, you can't hold it alone.
Get going!
Hang in there, buddy.
Got it! Hurry up! Go, go, go, go!
Our princess is secured, and our glorious future is at hand.
We can all stand proud.
It is time for a new beginning.
What the hell is that?
I think that's the weak elements, sir.
Gimme a hand! Z! You?
Let go! Don't you understand? It's for the good of the colony.
What are you saying? We are the colony!
Cutter!
What are you doing?
Something I should've done a long time ago.
This is for the good of the colony, sir.
You useless, ungrateful maggot!
I am the colony! Look out!
Oof! Ah!
Z!
Men, let's move it! Get these ants up here.
Keep it moving. Thank goodness we made it.
Wait here.
Uh! Okay. Thank you. Ooh!
Weaver!
Where's Z?
Oh, no.
Back up, everybody, back up!
Give him some air. Back up! Z, oh, Z.
Please wake up.
مشارکت کنندگان در این صفحه
تا کنون فردی در بازسازی این صفحه مشارکت نداشته است.
🖊 شما نیز می‌توانید برای مشارکت در ترجمه‌ی این صفحه یا اصلاح متن انگلیسی، به این لینک مراجعه بفرمایید.