سرفصل های مهم
بخش 03
توضیح مختصر
زمان مطالعه

0 دقیقه

سطح

ساده
دانلود اپلیکیشن «زوم»
این بخش را می‌توانید به بهترین شکل و با امکانات عالی در اپلیکیشن «زوم» بخوانید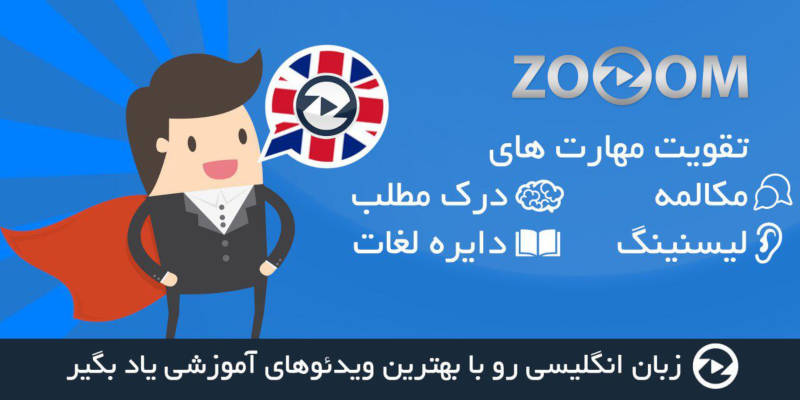 متن انگلیسی بخش
Now maybelle, if you would just please sign your name here.
And here, here, initial here.
Lovely.
Now then maybelle, when I snap my fingers, you're going to wake up.
You will feel proud and happy to have made this deal
Zob, key, boz.
Oh, thank you sir, thank you so much.
No dear, thank you.
You there, I'd like a word with you, boy.
Uh oh.
Get back here, you little urchin.
The scoundrel.
The brat saw me.
Get after him.
Right, boss.
Get after him.
Oh no.
Whoa.
Nice moves, kid.
Not again.
"I'm not running away".
Hello.
Thanks, come again.
Come back soon.
You
You get back here.
Here, kitty, kitty, kitty.
I'm gonna find you, sooner or later.
Huh.
Hm.
No, no, no.
Get out, get out.
Come on.
Oof.
I know you're up there.
Whoa ugh, ooh.
Hoo Whoa.
Whoa, whoa.
Oof.
Phew.
Oh my ugh.
Hello.
Hello.
Anybody here.
Whoa.
Fee fi, fo, fum.
I can't remember the rest of that rhyme.
Something about grinding up your bones.
Easy there.
I didn't mean to scare ya.
Me and my stupid jokes.
Sorry, I just haven't had a chance to use the "giant" gag in a while.
Hey, how's that bump on your head.
Must be feeling ok if you were able to get down from that chair.
That's one heck of a jump for you.
Do you understand me?
Good.
I'm Paul, by the way.
Paul bunyan.
You must be hungry.
I'm gonna whip us a bunch of pancakes.
How's that sound.
What's your name?
T Travis.
Travis barclay.
Well Travis, my guess is you're a long way from home.
I found you knocked out underneath one of those oaks over yonder.
From the looks of the trek you made, I'd say you slid down a hollow tree root.
Am I right?
Yeah I think so, yeah.
I know where you're from.
And I know how to get you back.
Don't worry.
Let's get some food in you first.
You're really Paul bunyan.
That's right.
I'm coming.
Keep your flannel on.
Oh, hey now.
A tiny kid.
Hah, where'd he come from.
Fell out of that root up river.
Out of the root.
Well that means he's from.
That's right.
And that's where he's going back just as soon as he's had some breakfast.
But he just got here.
Aww, there's so much to talk about.
Eat your pancakes, babe, then saddle up.
Saddle up.
Really
I'm not a mule.
You know, you'd think after all this time together, he might treat me like an equal.
But no.
Saddle up.
Humph.
That's why my back's all out of whack in the first place.
I really can't believe this
How is this possible?
Maybe I'm dreaming.
Oh what are you trying to figure out.
I thought you were a folktale.
Hah, don't tell me you've never seen an ox.
I've seen an ox before, just not one that was blue and giant and could speak.
Plus the stories about you are from a really long time ago.
You should be really old, like 100 or something.
We're giants, kid.
We're three times bigger than you.
And we live three times longer than you.
That's how come we've still got the youthful good looks, huh.
What is this place anyway?
This here is red river valley, where we were born.
Paul and I moved back here when he gave up the logging, and well, haven't been back to your world since
Boy, I bet it's really something now, huh.
All the changes, the inventions, the modern conveniences.
I mean what are people doing for fun these days.
I don't know, tons of stuff.
Like what
What's your favorite pastime?
Sometimes I go to the mall.
The mall
Haha.
What is that?
What do you do there?
I hang out with friends and, you know, just chill.
You chill.
Not "chill" chill, like "brr chill".
More like, just, "chill out".
Hm.
Chill out, huh.
Afraid I don't see the fun in that, but hey, who am I to judge.
مشارکت کنندگان در این صفحه
تا کنون فردی در بازسازی این صفحه مشارکت نداشته است.
🖊 شما نیز می‌توانید برای مشارکت در ترجمه‌ی این صفحه یا اصلاح متن انگلیسی، به این لینک مراجعه بفرمایید.