سرفصل های مهم
بخش 07
توضیح مختصر
زمان مطالعه

0 دقیقه

سطح

ساده
دانلود اپلیکیشن «زوم»
این بخش را می‌توانید به بهترین شکل و با امکانات عالی در اپلیکیشن «زوم» بخوانید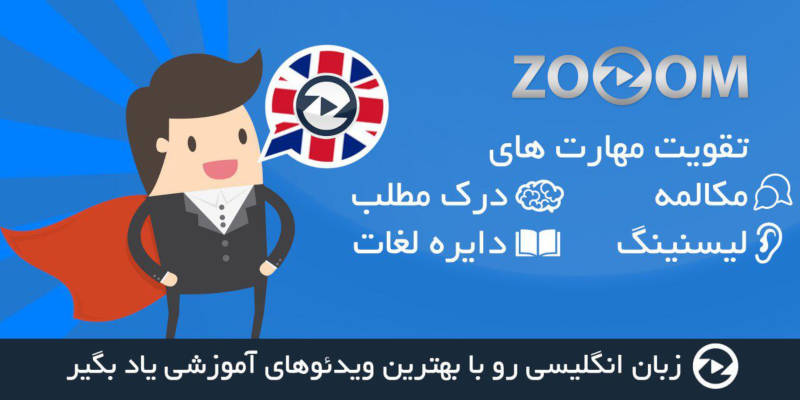 متن انگلیسی بخش
Where is my dart gun?
Ah, there it is.
Ha, ha!
Oh, yeah, baby.
I still got it.
Ow, who shot my a-oh.
You shot him?
Quit your crying.
It's just a tranquilizer dart.
I had to subdue him, didn't I?
And how are we supposed to move him in that condition?
He must weigh a ton.
Relax.
I've got just what we need.
If memory serves me, there's a good view from the top of this hill.
We should be able to see for miles.
What's that over there?
I think that's the company my grandma's protesting.
I wish I was as big as you, Paul.
Why?
So I could do big things like lift up a train or jump a building like a superhero, or not be afraid of the guys that chased me, or not be afraid of the football team.
You don't need to be big to do big things. Shh.
Babe?
Babe!
Oh!
Excuse me, miss, but why were you whistling like that?
Oh, babe told me that's how I could find you.
You're Paul, right?
Of course you are.
You're defnitely Paul– Paul bunyan.
That's right.
And this is Travis.
And you are
uh, hello.
I'm Iris ingram.
Babe wanted me to find you.
He said you'd be out looking for him and you need the axe.
But I couldn't lift it, and babe's still chained up.
Hold on.
Slow down.
Babe's chained up?
Yes.
In Mr. blandsford's garage.
We've got to get him out of there.
Who's Mr. blandsford?
He's my boss.
No he was my boss.
I quit– not officially, yet
but I'm not going back.
I started working for him a week ago, but he didn't think I was doing a good job, even though it wasn't my fault that people didn't want to sell their farms.
I don't blame them.
I like it here, too.
But Mr. blandsford brought his brother, and they've been working together and–
slow down, Iris.
I'm sorry.
Can you take us to babe?
Yes, I can.
Can you take us there now?
Oh, right.
Let's go.
This way.
Having fun, dear?
Oh.
Where's Travis gone to?
He– um– uh– he's on the tilt-a-whirl.
Yeah.
He really loves it.
All the tilting and all the whirling.
Well, I'm going to go make sure he hasn't thrown up.
Bye!
He's gone.
Wh– this is where they had him, chained right here.
What happened?
Well, it looks like he tore the place apart.
Can you think of anywhere else he might be?
They were going to take him to the county fair.
Come see babe!
Come see babe!
The great blue ox, in the flesh!
Tonight only!
Get your tickets!
Free tickets!
Babe, the great blue ox.
Get that muzzle on him.
We don't want any blue haired bitties in hysterics.
Did you get the paint?
Mm-hmm.
Well, get cracking.
Come on.
It's all to do with this.
What is it?
It's a mall– the kind of place i was telling you about before.
Where you hang out?
Where's the town?
Where's my forest?
They're going to burn it all down.
Look!
There's my grandparents' farm.
Did your grandparents sell their farm to this man?
No way.
They would never sell it.
They love living here.
Hardly anybody wants to sell.
Then how is he going to get everyone's property?
Now, then.
Now, maybelle, if you would just please sign your name here.
When I snap my fingers, you are going to wake up.
You will feel proud and happy to have made this deal.
Zob-key-boz
they're going to hypnotize them.
That what I saw blackstone doing at the general store.
He made Mrs. Mundy sign her store over to him.
That's why he chased me.
If they get everyone together at the fair, blackstone can hypnotize the entire town all at once!
That's why they wanted babe.
Paul, we've got to do something.
Wait.
Have you ever driven your boss's car before?
I'm going to push you a little faster, ok?
Not too fast, please.
I usually don't drive.
I'm more of a two-wheel person.
Here we go!
Now, on to the prizes for the biggest livestock.
Third prize, for the fattest pig, goes to–
ladies and gentlemen, allow me to interrupt, please.
May I have your attention?
Tonight is a night you'll remember for the rest of your lives.
Tonight, you will be part of history.
Your eyes will rest upon that animal other people only know as a legend.
Where on earth is Travis?
He wouldn't want to miss this.
I'm sure he'll be here in a second, grandma.
You will be able to say you saw this legend in person right here at your little county fair.
Ladies and gentleman, we present to you babe, the great blue ox!
Babe?
Babe!
Babe!
Travis, where are you?
Oh, I don't drive!
I don't have my license!
What's that?
The engine started.
Slow down, hit the brakes.
I can't!
That was the gas pedal.
Oh, it's so much faster and less dangerous than my bicycle, but I still can't control it!
Woah!
Right, right, right!
Oh, we're going so fast, I just can we stop for a bathroom break?
مشارکت کنندگان در این صفحه
تا کنون فردی در بازسازی این صفحه مشارکت نداشته است.
🖊 شما نیز می‌توانید برای مشارکت در ترجمه‌ی این صفحه یا اصلاح متن انگلیسی، به این لینک مراجعه بفرمایید.