سرفصل های مهم
بخش 08
توضیح مختصر
زمان مطالعه

0 دقیقه

سطح

ساده
دانلود اپلیکیشن «زوم»
این بخش را می‌توانید به بهترین شکل و با امکانات عالی در اپلیکیشن «زوم» بخوانید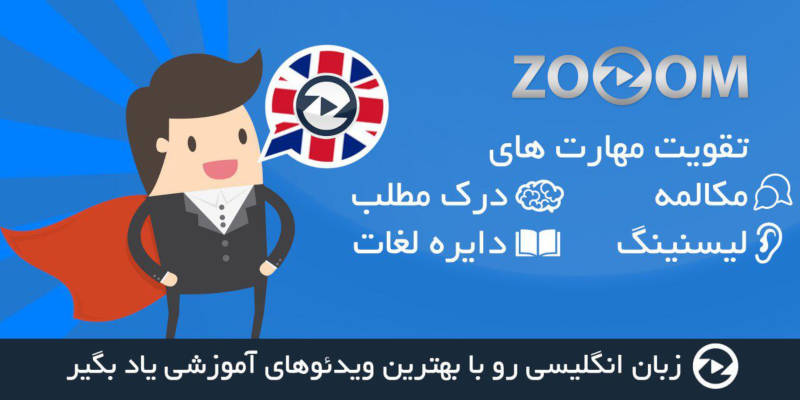 متن انگلیسی بخش
Oh, no!
Slow down.
This, ladies and gentlemen, is your state's beloved tall tale
come to life.
Look at his magnificent size.
Gaze upon his stature.
Stare at his blue coat.
Stare at it.
Listen to the sound of my voice.
Feel yourself getting sleepy.
Feel your mind fall under my control.
You've gotta believe us.
It's the truth.
Paul bunyan, you say?
Yes.
He was right behind us.
Didn't you see him?
No.
We need to get to the fair as soon as possible.
We have to stop the hypnosis.
And we have to help babe.
Babe?
Babe!
The great blue ox, of course.
Heh, heh, heh.
Sign here, here, and initial here.
Next!
Sign here, here, and initial here.
Next!
Sign here, here, and initial here.
Next!
Sign here, here, and initial here.
Next!
Grandpa!
Sign here, here, and initial here.
Next!
What are you doing?
Grandma, it's me, Whitney!
What's wrong?
You're making a mistake.
We've got to get to the fair.
Why won't you believe us?
Oh, I don't know.
Maybe it's because bunyan and babe
are tall tales that haven't been told
since the turn of the century– the last century.
Never heard them used to get out of a speeding ticket, though.
Gotta say, that's a new one.
Wait!
That's him.
That's who?
Oh, there you two are.
Ho.
What do you think you're doing?
I think it's quite clear.
Don't be smart.
Hand them over.
Would you get that cheap flashlight out of my face.
I'm warning you.
Give me those deeds!
I'm really so sick of your screaming.
Too many years I've lived in your shadow,
considered your inferior.
Tonight, it's time to reveal the truth.
The truth is, I've always outclassed and outsmarted you,
but you were always too stupid to realize it.
But unlike you, I'm a patient person.
But tonight, I will finally collect my just reward.
Clearly you lack the grace to carry off my dramatic look.
Still, I don't think anyone will notice the difference.
Do you?
From now on, Norman, you will believe yourself to be me
in thought, word and deed.
Tell me you understand, brother.
I understand, brother.
Goodbye, Bob.
Where is everyone?
Travis!
Paul!
Over here, quick!
What's wrong with them?
They're hypnotized.
Oh.
Paul!
Am I glad to see you!
Where are blandsford and blackstone?
One is over there, and the other one just took off, Paul.
Sheriff?
I'm on it.
Show me where the other one went.
Travis– grandma and grandpa, they signed over their farm.
What are you doing?
I just need to remember the word.
What word?
The word blackstone used to release
Mrs. Mundy from her trance.
I heard him say it, but i can't remember it.
Woz, seeba, something?
Ugh!
Where's the axe?
Hang on.
Uh, hang on.
Uh, the axe, the axe, the axe, the axe–
don't tell me.
Ah, come on.
Let me think.
Let me think.
The axe.
You lost it?
I didn't lose it.
I was too busy being poisoned, and shot, and chained,
and gagged, and generally humiliated,
to see where it went, ok?
You need to find that axe while I go find blandsford.
Torch the place.
Ooh.
Heh, heh, heh.
Come on, come on.
Hey!
Boss?
Wait for me!
Get out of the way!
The only one who's going somewhere is you–
and that's to jail.
And who are you?
Paul bunyan.
Really.
But don't you think you should stop worrying about me
and be more concerned about them?
Oh, dear.
Decisions, decisions.
Boss!
Boss!
You waited, thank you, thank you, thank you!
Crush him, you imbecile.
But– but that's Paul bunyan.
Oh, of course it isn't him.
Huh?
Ah!
Coward!
Start pushing.
Huh?
Zob-boz– zob-key– boz-key-zob.
Travis, you need to hurry!
Hold on, I've almost got it.
Paul!
Oh, no.
What are we going to do?
Remember what I said, Travis.
You don't need to be big to do big things.
The crowd is trapped in there and we can't hold the fire
back much longer.
The county fire department is on its way,
but they might not make it in time.
Huh?
Oh no!
Paul!
Paul, where are you going?
Travis?
I need that word.
Just keep trying.
Will this help?
Yeah!
They had thrown it in the back of the truck.
I told you, I just needed a minute to think about it.
Ha ha, yeah.
Babe, thank you!
Um.
Not enough water!
We need some water.
This hose is so–
zob-key-boz!
Zob-key-boz!
Whoa!
You know, you would think if a guy was Paul bunyan,
he might have heard of the word timber!
Oh, my babies.
Grandma!
Grandpa!
Those guys over there hypnotized you
into signing over your properties
so they can build a big mall!
You!
You stupid, greedy, double-crossing hack!
This is all your fault.
That's Paul bunyan!
It is.
It's Paul bunyan, and that's babe.
It's damp, but it's evidence, all right.
It's his fault!
مشارکت کنندگان در این صفحه
تا کنون فردی در بازسازی این صفحه مشارکت نداشته است.
🖊 شما نیز می‌توانید برای مشارکت در ترجمه‌ی این صفحه یا اصلاح متن انگلیسی، به این لینک مراجعه بفرمایید.