سرفصل های مهم
بخش 04
توضیح مختصر
زمان مطالعه

7 دقیقه

سطح

ساده
دانلود اپلیکیشن «زوم»
این فصل را می‌توانید به بهترین شکل و با امکانات عالی در اپلیکیشن «زوم» بخوانید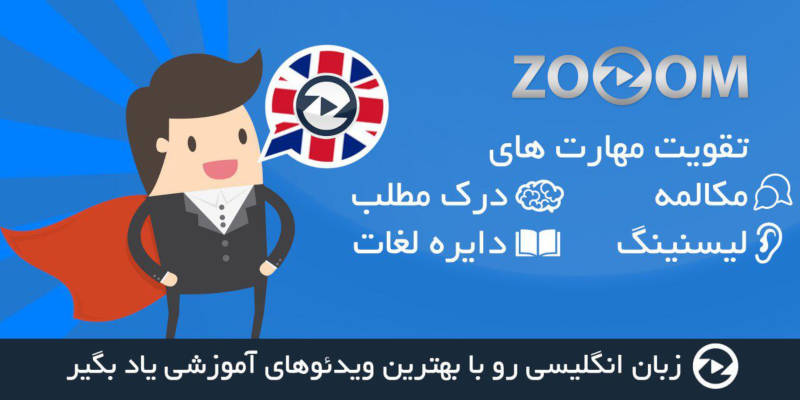 فایل ویدیویی
متن انگلیسی فصل
Every time it rained, we had to kill the power. By the end of the first month, I didn't miss TV. I didn't even mind the warm, stale refrigerator. Can I be next? All right, man. Lose the tie. At night, Tyler and I were alone for half a mile in every direction. Rain trickled down through the plaster and the light fixtures. Everything wooden swelled and shrank. Everywhere were rusted nails to snag your elbow on. The previous occupant had been a shut-in. Hey, man. What are you reading? Listen to this. It's an article written by an organ in the first person. "I am Jack's medulla oblongata. Without me, Jack could not regulate his heart rate or breathing." There's a whole series of these. "I Am Jill's Nipples."
"I Am Jack's Colon."
"I Get Cancer. I Kill Jack."
After fighting, everything else in life got the volume turned down.
What?
You could deal with anything.
Have you finished those reports?
If you could choose, who would you fight? I'd fight my boss, probably.
Really?
Yeah, why? Who would you fight?
I'd fight my dad.
I don't know my dad. I mean, I know him, but… He left when I was like, six years old. Married this other woman and had some other kids. He did this every six years.
He changes city and starts a new family.
Fucker's setting up franchises!
My dad never went to college.
So it was real important that I go.
That sounds familiar.
So I graduate. Call him up long-distance and say, "Dad, now what?"
He says, "Get ajob."
Same here.
Now I'm 25. Make my yearly call again. "Dad, now what?" He says, "I dunno. Get married." You can't get married. I'm a 30-year-old boy. We're a generation of men raised by women. I'm wondering if another woman is really the answer we need. Most of the week, we were Ozzie and Harriet. But every Saturday night, we were finding something out. We were finding out more and more that we were not alone. It used to be that when I came home angry or depressed, I'd just clean my condo.
Polish my Scandinavian furniture.
I should have been looking for a new condo or haggling with my insurance company. I should have been upset about my nice flaming little shit. But I wasn't. The premise of cybernetting an office is make things more efficient. Monday mornings, I just thought about next week. Can I get the icon in cornflower blue? Absolutely. Efficiency is priority No.1, people. Because waste is a thief. I showed this to my man here. You liked it, didn't you? You can swallow a pint of blood before you get sick. It was right in everyone's face. Tyler and I just made it visible. It was on the tip of everyone's tongue. Tyler and I just gave it a name. Come on, you've gotta go home! Turn off the jukebox. Lock the back. Every week, Tyler gave the rules that he and I decided. Gentlemen! Welcome to Fight Club.
The first rule of Fight Club is you do not talk about Fight Club. The second rule of Fight Club is
you do not talk about Fight Club! Third rule of Fight Club. Someone yells stop, goes limp, taps out,
the fight is over. Fourth rule. Only two guys to a fight. Fifth rule. One fight at a time, fellas. Sixth rule. No shirts. No shoes. Seventh rule. Fights will go on as long as they have to. And the eighth and final rule. If this is your first night at Fight Club you have to fight. This kid from work, Ricky, couldn't remember whether you ordered pens with blue ink or black.
But Ricky was a god for ten minutes when he trounced the maitre d' of a local food court. Sometimes, all you could hear were the flat, hard, packing sounds over the yelling. Or the wet choke when someone gasped and sprayed…
Stop!
You weren't alive anywhere like you were there. But Fight Club only exists in the hours between when Fight Club starts and ends. Even if I could tell someone they had a good fight, I wouldn't be talking to the same man. Who you were in Fight Club is not who you were outside of it. A guy came to Fight Club for the first time. His ass was a wad of cookie dough. After a few weeks, he was carved out of wood. If you could fight any celebrity, who would you fight?
Alive or dead?
Doesn't matter. Who'd be tough?
Hemingway. You? Shatner. I'd fight William Shatner. We all started seeing things differently. Everywhere we went, we were sizing things up. I felt sorry for guys packed into gyms, trying to look like how Calvin Klein or Tommy Hilfiger said they should.
Is that what a man looks like?
Oh, self-improvement is masturbation. Now, self-destruction… Excuse me.
Fight Club wasn't about winning or losing. It wasn't about words. The hysterical shouting was in tongues
like at a Pentecostal Church.
When the fight was over, nothing was solved. But nothing mattered. Cool. Afterwards, we all felt saved.
Hey, man. How about next week? How about next month?! Irvine, you're in the middle. New guy, you too.
Sometimes, Tyler spoke for me. He fell down some stairs. I fell down some stairs. Fight Club became the reason to cut your hair short or trim your fingernails.
OK. Any historical figure.
I'd fight Gandhi. Good answer.
Lincoln?
Big guy, big reach. Skinny guys fight till they're burger.
Fuck!
Hey, even the Mona Lisa's falling apart.
مشارکت کنندگان در این صفحه
تا کنون فردی در بازسازی این صفحه مشارکت نداشته است.
🖊 شما نیز می‌توانید برای مشارکت در ترجمه‌ی این صفحه یا اصلاح متن انگلیسی، به این لینک مراجعه بفرمایید.