سرفصل های مهم
بخش 06
توضیح مختصر
زمان مطالعه

10 دقیقه

سطح

ساده
دانلود اپلیکیشن «زوم»
این فصل را می‌توانید به بهترین شکل و با امکانات عالی در اپلیکیشن «زوم» بخوانید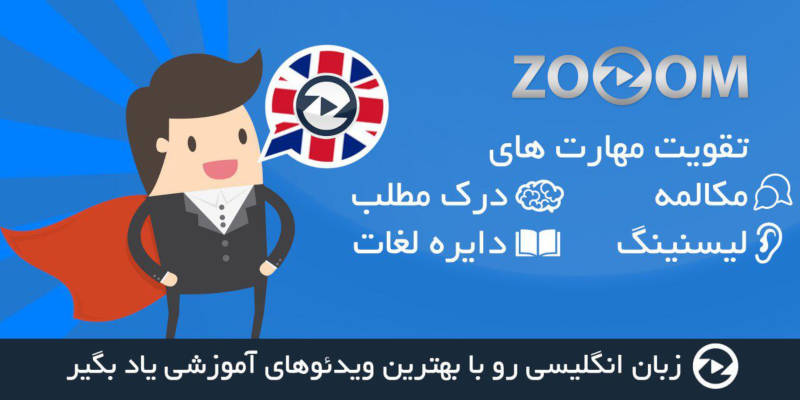 فایل ویدیویی
متن انگلیسی فصل
Cornelius?
Cornelius!
It's me! Bob!
Hey, Bob.
We all thought you were dead.

No, no. Still here.

How are you, Bob?

Better than I've ever been in my whole life.

Really? Still remaining men together?

No, no.

I got something so much better now.
Really, what is it?
Well…
The first rule is, I'm not supposed to talk about it. And the second rule is I'm not supposed to talk about it.
And the third rule is…
Bob, Bob. I'm a member.
Look at my face, Bob. That's fucking… fucking great.
I've never seen you there.

I go Tuesdays and Thursdays.

I go Saturday.
Congratulations.
Yeah, hey, to both of us, right? Have you heard about the guy that invented it?
Yeah, actually…
I hear all kinds of things.
Supposedly, he was born in a mental institution and he sleeps only one hour a night.
He's a great man. Do you know about Tyler Durden? I didn't hurt you, did I? Actually, you did.
Thank you for this. Thank you, thank you, thank you. Fight Club.
This was mine and Tyler's gift. Our gift to the world. I look around, I look around, I see a lot of new faces.
Shut up!
Which means a lot of people have been breaking the first two rules of Fight Club. I see in Fight Club the strongest and smartest men who've ever lived. I see all this potential. And I see it squandered.
Goddamn it, an entire generation pumping gas. Waiting tables. Slaves with white collars. Advertising has us chasing cars and clothes. Working jobs we hate so we can buy shit we don't need. We're the middle children of history.
No purpose or place. We have no Great War. No Great Depression. Our great war is a spiritual war.
Our great depression is our lives. We've all been raised on television to believe that one day we'd be millionaires and movie gods and rock stars. But we won't.
We're slowly learning that fact. And we're very, very pissed off.
Yeah!
First rule of Fight Club is, do not talk…
Who are you?
There's a sign on the front that says Lou's Tavern. I'm fucking Lou. Who the fuck are you? Tyler Durden.
Who told you motherfuckers that you could use my place? We have a deal worked out with Irvine.
Irvine's at home with a broken collarbone. He don't own this place. I do.
How much money's he getting for this?

There is no money.

Free to all.
Ain't that something?
It is, actually. Look, stupid fuck!
I want everybody out of here right now.
Hey!
You should join our club. Did you hear what I just said? You and your friend. You hear me now?
No, I didn't quite catch that, Lou. Still not getting it. OK, OK, I got it. I got it, I got it. Shit, I lost it.
Back! All of you! Everybody back! Ah, Lou! Come on, man! We really like this place.
That's right, Lou. Get it out.
Shut the fuck up.
Oh, yeah! Is that fucking funny? Fucking guy is a loony, I'm telling you. Unbelievable.
You don't know where I've been, Lou.
Oh, my God!
You don't know where I've been! Please let us keep it, Lou! Please, Lou! Fucking use the basement! Christ!
I want your word, Lou! I want your word! On my mother's eyes. Thanks, Lou. You too, big guy.
We'll see you next week. This week, each one of yo has a homework assignment. You're gonna go out. You're gonna start a fight with a total stranger. You're gonna start a fight and you're gonna lose.
Excellent choice, sir. Hey! Watch out, jackass! Come on! Now, this is not as easy as it sounds.
Son of a bitch! Most people, normal people, do just about anything to avoid a fight. Excuse me! You sprayed me with your hose. That's not necessary… Jay! Go call 911! Put the hose down. Stop it! Stop it! Sorry. We need to talk. OK. Where to begin?
With your constant absenteeism? With your unpresentable appearance?
You're up for review. I am Jack's complete lack of surprise.
You're the Department of Transportation, OK?
Someone informs you that this company installs front-seat mounting brackets that failed collision tests, brake linings that fail after 1,000 miles, and fuel injectors that explode and burn people alive.
What then? Are you threatening me?
No…
Get the fuck out of here. You're fired!
I have a better solution. Keep me on the payroll as an outside consultant. In exchange for my salary,
my job will be never to tell people these things that I know. I don't even have to come into the office. I can do this job from home. Who… Who the fuck do you think you are, you crazy little shit?
Security!
I am Jack's smirking revenge.
What the hell are you doing? That hurt. Why would you do that? Oh, my God! No! Please stop! What are you doing? Oh, God, no! Please! No! For some reason, I thought of my first fight, with Tyler.
No!
Under and behind and inside everything this man took for granted, something horrible had been growing.
Look. Give me the paychecks, like I asked, and you won't ever see me again. Then, at our most excellent moment together…
Thank God! Please don't hit me again. Telephone, computer, fax machine, 52 weekly paychecks and 48 airline flight coupons. We now had corporate sponsorship. This is how Tyler and I were able to have Fight Club every night of the week. Now, the center of Fight Club became the two men fighting.
The leader walked through the crowd, out in the darkness. Tyler was now involved in a lawsuit with the Pressman Hotel over the urine content of their soup. I am Jack's wasted life.
Thank you, sir. Tyler dreamed up new homework assignments.
He handed them out in sealed envelopes.
مشارکت کنندگان در این صفحه
تا کنون فردی در بازسازی این صفحه مشارکت نداشته است.
🖊 شما نیز می‌توانید برای مشارکت در ترجمه‌ی این صفحه یا اصلاح متن انگلیسی، به این لینک مراجعه بفرمایید.