سرفصل های مهم
بخش 08
توضیح مختصر
زمان مطالعه

0 دقیقه

سطح

ساده
دانلود اپلیکیشن «زوم»
این فصل را می‌توانید به بهترین شکل و با امکانات عالی در اپلیکیشن «زوم» بخوانید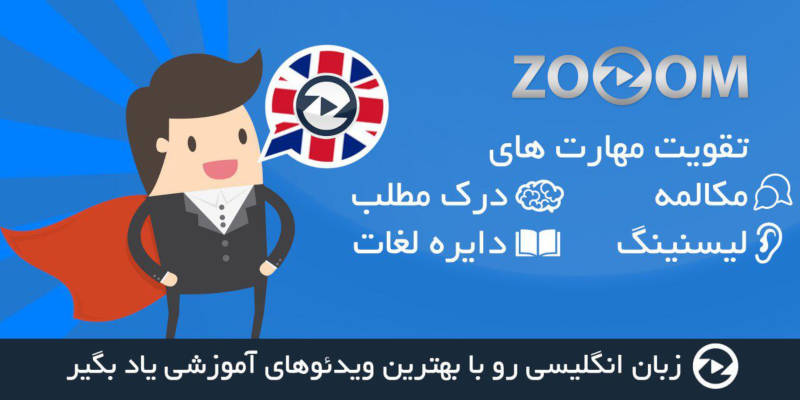 فایل ویدیویی
متن انگلیسی فصل
I felt like putting a bullet in every panda that wouldn't screw to save its species. I wanted to open the dump valves on oil tankers and smother those French beaches I'd never see. I wanted to breathe smoke.
Where did you go, psycho boy? I felt like destroying something beautiful.
Get him to a fucking hospital.
Yeah.
Don't worry, Mr Durden. Airport parking. Long term. After you, Mr Durden. After you.
Something on your mind, dear?
No.
Yeah, why wasn't I told about Project Mayhem? First rule of Project Mayhem is you do not ask questions.
Why didn't you include me in the beginning? Fight Club was the beginning. Now it's left the basements and it's Project Mayhem.
We started Fight Club together. Remember? It's as much mine as it is yours.
Is this about you and me?
Yeah. Weren't we doing this together?
This does not belong to us. We are not special.
Fuck that. You should have told me. Hey, Tyler!
Goddamn it, Tyler!
What do you want?!
A statement of purpose? Should I e-mail you?
Oh…
You decide your level of involvement!
I will! I wanna know certain things first!
The first rule of Project Mayhem…

Shut up!

I wanna know what you're thinking.
Fuck what you know!
Forget about what you think you know about life, friendship, and especially about you and me. What is that supposed to mean? What are you doing? What do you wish you'd done before you died?
Paint a self-portrait.

Build a house.

And you?

I don't know. Nothing.

Get in the right lane.
You have to know!
If you died now, how would you feel about your life? I don't know! Nothing good. Is that what you want to hear?
Stop fucking around! Tyler! Jesus Christ! Goddamn it! Goddamn it! Fuck you! Fuck Fight Club. Fuck Marla! I am sick of all your shit! OK, man.
Quit screwing around. Steer!

Look at you!

Steer!

Look at you. You're fucking pathetic!

Why? Why? What are you talking about?
Why do you think I blew up your condo?
What? Hitting bottom isn't a weekend retreat. It's not a goddamned seminar. Stop trying to control everything and just let go! Let go! All right. Fine. Fine. I'd never been in a car accident. This must have been what all those people felt like before I filed them as statistics in my reports. Goddamn! We've just had a near-life experience! In the world I see, you're stalking elk through the Grand Canyon forests around the ruins of Rockefeller Center. You'll wear leather clothes that will last you the rest of your life. You'll climb the thick kudzu vines that wrap the Sears Tower. And when you look down, you'll see tiny figures pounding corn, laying strips of venison in the empty car-pool lane of some abandoned superhighway. Feel better, champ. And then…
Tyler? ..Tyler was gone. Was I asleep? Had I slept? You are not a beautiful, unique snowflake…
The house had become a living thing. Wet inside from so many people sweating and breathing. So many people moving, the house moved. Planet Tyler.
I had to hug the walls. Trapped inside this clockwork of space monkeys. You shouldn't be smoking in here! You know how much ether is here! Cooking and working and sleeping in teams.
Hang on a second. It's under control, sir. Where's Tyler? Sir, the first rule of Project Mayhem is you do not… Right… OK. I'm all alone. My father dumped me. Tyler dumped me. I am Jack's broken heart.
What comes next in Project Mayhem only Tyler knows. The second rule is you do not ask questions. Get the fuck away from me! Get the fuck away! Who are all these people? The Paper Street Soap Company.
Can I come in? He's not here. What? Tyler isn't here. Tyler went away. Tyler's gone. Get some help!
Two gunshot wounds coming through! Make some fucking room! What happened? What happened?
We were on assignment. We were supposed to kill two birds with one stone. Destroy a piece of corporate art… Operation Latte Thunder. Go! ..and trash a franchise coffee bar. We had it all worked out, sir.
It went smooth until…

Police! Freeze!

What?

They shot Bob.

They shot him in the head.
Fucking pigs!
Oh, God!
Those motherfuckers!
You morons.
You're running around in ski masks trying to blow things up? What did you think was gonna happen?! OK, quick! Get rid of the evidence. We gotta get rid of this body!
Take him to the garden and bury him.
Come on, people, let's go!
Get the fuck off!
Get away from him! What are you talking about? This isn't fucking evidence. This is a person. He's my friend and you're not burying him in the garden! He was killed serving Project Mayhem, sir.
In Project Mayhem, we have no names. Now, you listen to me. This is a man and he has a name, and it's Robert Paulsen, OK?
Robert Paulsen.
He's a man
and he's dead now because of us. Do you understand that? I understand. In death, a member of Project Mayhem has a name. His name is Robert Paulsen. His name is Robert Paulsen. His name… is Robert Paulsen. His name is Robert Paulsen. Come on, guys. Please. Stop it. His name is Robert Paulsen.
Shut up! This is all over with! Get the fuck out of here.
Tyler?
No, this is Detective Stern of the Arson Unit.
I need to see you… I went to all the cities on Tyler's used ticket stubs, barhopping. I didn't know how or why, but I could look at 50 different bars, and somehow I just knew. I'm looking for Tyler Durden. It's very important that I talk to him. I wish I could help you, sir. Every city I went to, as soon as I set foot off the plane I knew a Fight Club was close. Hey! Hey! Taxi! Look at my face. I'm a member.
Now, I just need to know if you've seen Tyler. I'm not exposed to bespeak any such information to you
nor would I, even if I had said information at this juncture,… be able.
You're a moron.
I'm gonna have to ask you to leave.
Tyler had been busy… setting up franchises all over the country. Was I asleep? Had I slept? Is Tyler my bad dream, or am I Tyler's?
We've just heard the stories.

What kind of stories?

Nobody knows what he looks like.
He has plastic surgery every three years.
That's the stupidest thing I've ever heard.
Is it true about Fight Club in Miami?
Is Mr Durden building an army?
I was living in a state of perpetual déjà vu. Everywhere I went, I felt I'd already been there. It was like following an invisible man. The smell of dried blood, dirty, bare footprints circling each other. That aroma of old sweat, like fried chicken. The feel of a floor still warm from a fight the night before. I was always just one step behind Tyler. His name is Robert Paulsen… Welcome back, sir. How have you been? Do you know me?
Is this a test, sir? No. This is not a test. You were in here last Thursday. Thursday?
You were standing where you are now, asking how good security is. It's tight as a drum, sir. Who do you think I am? Are you sure this isn't a test? No, this is not a test. You're Mr Durden.
You're the one who gave me this.
Please return your seat backs to their full upright and locked position.
مشارکت کنندگان در این صفحه
تا کنون فردی در بازسازی این صفحه مشارکت نداشته است.
🖊 شما نیز می‌توانید برای مشارکت در ترجمه‌ی این صفحه یا اصلاح متن انگلیسی، به این لینک مراجعه بفرمایید.