سرفصل های مهم
بخش 09
توضیح مختصر
زمان مطالعه

13 دقیقه

سطح

ساده
دانلود اپلیکیشن «زوم»
این فصل را می‌توانید به بهترین شکل و با امکانات عالی در اپلیکیشن «زوم» بخوانید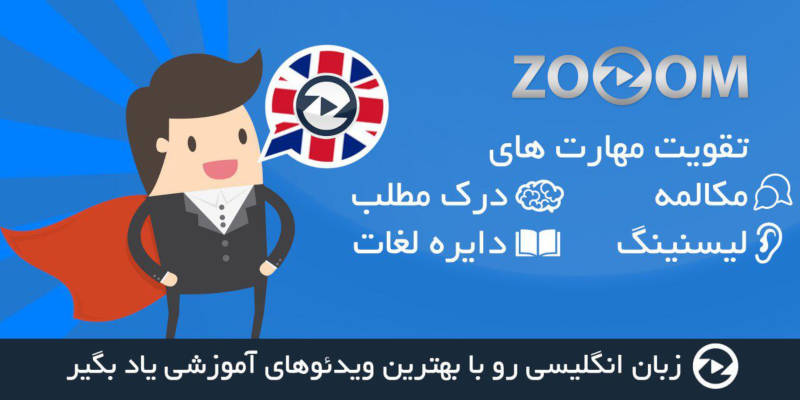 فایل ویدیویی
متن انگلیسی فصل
You broke your promise. Jesus, Tyler.
You fucking talked to her about me.
What the fuck is going on?
I asked you for one thing. One simple thing. Why do people think that I'm you? Answer me!
Sit. Answer me. Why do people think I'm you? I think you know.
Why would anyone possibly confuse you with me? I… I don't know.
You got it.

No.

Do not fuck with us!
Say it.
Because… Say it! Because we're the same person. That's right. We are the all-singing, all-dancing crap.
I don't understand this.
You wanted a way to change your life.
You could not do this on your own. All the ways you wish you could be, that's me. I look like you wanna look, I fuck like you wanna fuck. I am smart, capable and, most importantly, I'm free in all the ways that you are not. Oh, no.
Tyler's not here. Tyler went away.
What?
This isn't possible. This is crazy. People do it every day. They talk to themselves. They see themselves as they'd like to be. They don't have the courage you have to just run with it. You still wrestle with it, so sometimes you're still you.
We should do this again sometime.
At times, you imagine you're watching me.
If this is your first time, you have to fight. Little by little, you're just letting yourself become Tyler Durden.
You are not yourjob or how much money you have!
No. You have a house.

Rented in your name.

You have jobs, a life.
You work nights because you can't sleep.
Or you stay up and make soap.
You're fucking Marla, Tyler.
Technically, you are. It's all the same to her.
Oh, my God. Now you see our dilemma. She knows too much. I think we're gonna have to talk about how this might compromise our goals. What… What are you saying? This is bullshit. This is bullshit, I'm not listening to this!
You are insane!
No. You're insane.
We simply do not have time for this crap. It's called a changeover. The movie goes on and nobody in the audience has any idea.
Sir! Are you checking out?
Yeah. Bill me.
Can you initial this list of phone calls?
When were these made?
Between 2.00 and 3.30 this morning.
Have I been going to bed earlier every night? Have I been sleeping later? Have I been Tyler longer and longer? Is anybody here? Déjà vu all over again. With enough soap, one could blow up anything.
Oh, my God.
1888 Franklin. This is maintenance. Hello? Hello? 1888 Franklin Street? Yes. Can I help you?
I need to talk to your supervisor right away.
Speaking.
OK, listen to me.
Something terrible is about to happen to your building. It's under control, sir.
Excuse me?
Don't worry about us, sir. We're solid.
Marla! Marla! Hey, wait! Wait! I gotta talk to you! Marla! Marla! Your bald freaks hit me with a fucking broom! They almost broke my arm! They were burning their fingertips with lye.
This needs a tremendous act of faith on your part, but hear me out.
Here comes an avalanche of bullshit.
A little more faith than that.
I don't wanna hear anything you have to say. You have every right to be… I'll just have a coffee, thanks.
Sir. Anything you order is free of charge, sir. Why is it free of charge?
I'll have the clam chowder, fried chicken and baked potato and a chocolate chiffon pie. Clean food, please.
In that case, may I advise against the clam chowder. No clam chowder. Thank you. You got about 30 seconds. I know I've been acting very strange, OK?
I know it seems there's two sides to me…

Two sides?

You're Dr Jekyll and Mr Jackass.

I know. But I realized something important.

What?
The nature of our relationship wasn't clear
to me for reasons I won't go into.
I know I haven't treated you well.
Whatever.
No, no. Fifteen seconds, please! Fifteen seconds, don't open your mouth. I'm trying to tell you I'm sorry. What I've come to realize is that I really like you, Marla. You do?
I really do. I care about you and I don't want anything bad to happen to you because of me.
Marla, your life is in danger.
What?
You need to leave town for a while. Get out of any major city.
Just go camping…

You're an insane person.

No. I've involved you in something terrible.

No. Shut up!

You're not safe.

Shut up!

Listen, I tried, Tyler. I really tried.
I know you did.
There are things about you I like. You're smart, funny. You're spectacular in bed.
But you're intolerable. You have very serious emotional problems. Deep-seated problems for which you should seek professional help.
I know, and I'm sorry.
You're sorry, I'm sorry. Everyone's sorry.
I can't do this any more. I can't. And I won't. I'm gone. You can't leave, Marla! You're not safe!
Marla, you don't understand!

Leave me alone!

Marla, I am trying to protect you!

Let go!

I don't ever wanna see you again!
That's fine…
Here, wait right here! Hold it right there! Shut up! Take this money and get on this bus. I promise I won't bother you again. Shut up! Please get on the bus. Please get on the bus. Why are you doing this?
They think you're a threat. I can't explain it now, just trust me!
If I know where you are, you won't be safe.

I'll keep this, it's asshole tax.

Fine. Remember, stay out of major cities.
Tyler.
You're the worst thing that ever happened to me. Hello. I need you to arrest me. I am the leader of a terrorist organization responsible for numerous acts of vandalism and assault all over this city. In the metropolitan area, we had probably 200 members. Chapters have sprung up in five or six other major cities already. This is a tightly-regimented organization with many cells capable of operating independent of central leadership. Go to the house, OK? 1537 Paper Street. That's our headquarters. In the back, buried in the garden, you'll find the body of Robert Paulsen. In the basement, you're gonna find some bathtubs that have been used very recently to make large quantities of nitroglycerin. I believe the plan is to blow up the headquarters of these credit card companies and the TRW building. Why these buildings? Why credit card companies? If you erase the debt record, then we all go back to zero. You'll create total chaos. Keep him talking. I need to make a phone call. I really admire what you're doing. What? You're a brave man to order this. You're a genius, sir. You said if anyone ever interferes with Project Mayhem, even you, we gotta get his balls.
Don't fight.

It's a powerful gesture, Mr Durden.

It will set an example.

You're making a big mistake!

You said you'd say that.

I'm not Tyler Durden!

You told us you'd say that too.
All right. I am Tyler Durden.
Listen to me. I'm giving you a direct order.
We're aborting this mission now.
You said you would definitely say that.
Are you fucking out of your minds? You're police officers! Is somebody timing this?
Keep your mouth shut. Shit! Some of this information checks out.
Let's go to that house on Paper Street.
Be right there.
Hey, wait!
I got him.

Sir, we have to do this.

Stop fighting!
Where's the rubber band?
Get away from me! Drop that fucking knife! Back up. Face down on the floor right now! Get down on the floor! The first person that comes out of this door gets a lead salad! Understand? Get away! Stay away!
I ran. I ran until my muscles burned and my veins pumped battery acid. Then I ran some more. What the fuck are you doing? Running around in your underpants! You look crazy! No. I'm onto you. I know what's going on here. Come on, then. I got us a great place to watch from. It'll be like pay-per-view.
Oh, Christ.

Now what are you doing?

I'm stopping this.

Why?

The greatest thing you've ever done.
I can't let this happen.
There are 10 other bombs in 10 other buildings. Since when is Project Mayhem about murder? The buildings are empty. We're not killing anyone. We're setting 'em free! Bob is dead. They shot him in the head. You wanna make an omelette, you gotta break some eggs. No. I'm not listening to you. You're not even there. I wouldn't do that. Not unless you knew which wires were what. If you know, I know. Or maybe I knew you'd know, so I spent all day thinking about the wrong ones. You think? Oh, heavens, no. Not the green one. Pull any one but the green one. I asked you not to do that! Fuck! Tyler, get away from the van. Tyler, I'm not kidding! Get away from the van! Goddamn it! OK. You are now firing a gun at your imaginary friend
near 400 gallons of nitroglycerin!
مشارکت کنندگان در این صفحه
تا کنون فردی در بازسازی این صفحه مشارکت نداشته است.
🖊 شما نیز می‌توانید برای مشارکت در ترجمه‌ی این صفحه یا اصلاح متن انگلیسی، به این لینک مراجعه بفرمایید.