سرفصل های مهم
بخش 01
توضیح مختصر
زمان مطالعه

8 دقیقه

سطح

سخت
دانلود اپلیکیشن «زوم»
این فصل را می‌توانید به بهترین شکل و با امکانات عالی در اپلیکیشن «زوم» بخوانید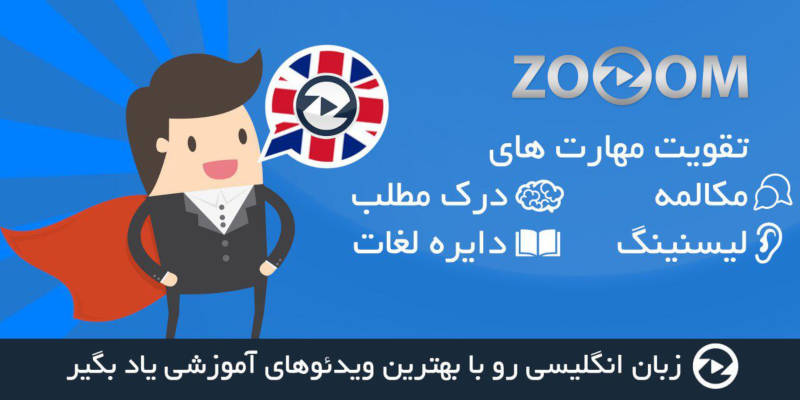 فایل ویدیویی
متن انگلیسی فصل
Peek-a-boo!
No, no, no, no, no.
l didn't mean to startle you, my little baby.
Hush, little vampire, don't say a word
Papa's gonna bite the head off a bird
l vant to kiss your tush.
l vant to kiss your tush!
Nice, but maybe a little more square footage.
l want a lot of monsters here.
l'm gonna get you, little Mavis.
l'm gonna get you!
What out there?
We never go out there.
Ever.
"And then the monsters ran away and were forced into hiding.
"But Harry the Human found them and jumped out from under their bed."
-l'm scared! -"And burned their clothes
"and bit their toes!
"And took their candy!"
Don't take my candy.
Babyclaws, you don't need to be frightened.
l promised your mommy l would protect you forever.
My beautiful May-vay
Let me wipe all your poop away
Those humans are nas-tay
So with Daddy you will stay
And if a human tries to harm you
l'll simply say…
Because you're Daddy's girl
Daddy's girl
l'm your Vlad-y daddy…
Just bend the legs and push off.
Trust me, mouse.
l can fly! l can fly!
Look at you!
Faster, baby! Faster!
You got it, my little voodoo doll!
Excuse me, sir.
What? What?
l'm okay.
lt's ready.
Looks good.
Only monsters can get in?
Absolutely.
lt's hidden real nicely.
You got 400 acres of haunted forest in front of you.
You got the Land of the Undead on the perimeters.
Any humans daring to even look over there will run away real quick.
But, of course, be smart.
No bonfires, no firework shows.
Yeah, yeah, no, no. No fire, l get it, l get it.
lt's time, my darling Martha.
The place we always talked about for Mavis.
No one will ever harm her here.
Yeah, it's a mess back there.
Welcome to Hotel Transylvania!
Human-free since 1 898.
Your safest destination.
Take an itinerary.
l have personally designed a spectacular schedule of events,
all leading to my daughter's birthday extravaganza tomorrow.
We always look forward to coming every year, Count.
We enjoy the safety so much.
Of course. That's why we built it.
Yes, good evening.
Thank you, Marty.
You look pale, as well.
Sir, sir, sir!
We have an urgent plumbing issue.
Plumbing? On it.
Mr. Ghouligan!
There is a clogged toilet in room 348.
lt's okay. We all get stomach aches, Mr. Bigfoot.
Hey, kids, reel it in.
You're only supposed to make Mom and Dad miserable.
Now, now, is that any way to behave?
This is a hotel, not a cemetery.
Sorry, Uncle Drac.
Drac! How are ya?
Wayne, my old friend!
Couldn't wait for this weekend.
Always great to be out of the shadows for a couple days.
The family looks beautiful.
Let me just clean up their filth.
Housekeeping!
Frankie, my boy! Look at you!
Still traveling by mail, Mr. Cheapo, huh?
lt's not a money thing.
l have a plane phobia, okay?
l mean, at any moment, those engines could catch…
Fire! Yeah, yeah.
"Fire bad."
We know.
Augustus, Porridge Head, come on!
Does that look like Frankenstein's head?
Hey, Drac, buddy, what's going on with your cape there?
What do you mean?
Who pinched me?
Guilty. You're irresistible.
Yes, very amusing, lnvisible Man.
Hello. Great to "see" you.
Never gets old.
Missed me.
Missed me, missed me, missed me.
Okay, you win. Hold this bacon.
Why am l holding bacon…
No! Get 'em off!
Here comes the party!
Hello, Murray!
Drac, what's up, buddy?
The sand, Murray, the sand!
Always with the sand.
Wolfie! Wanda! Frank!
l love this guy.
He always bringing it full tilt.
You're looking skinny, too.
Now that you're just a head.
Okay, you'll pay for that.
So what's up, Drac?
The hotel is looking off the hook.
Hey, guys, watch this.
By the way, you were right about those directions.
Oh, good, good.
Yeah, l took the Tigris
through the Nile, and there was absolutely no traffic.
You're kidding me.
Right in my lobby?
Drac, l swear, man, l don't run like that.
Housekeeping!
l was not the cause of that.
We're ready!
lf only Martha were here to see this.
She's always here, Wanda.
Okay, friends,
l am so glad you are here to celebrate.
Another birthday for my sweet little Mavis,
and another successful year of refuge from them!
These are recent human images
our surveillance has uncovered.
مشارکت کنندگان در این صفحه
تا کنون فردی در بازسازی این صفحه مشارکت نداشته است.
🖊 شما نیز می‌توانید برای مشارکت در ترجمه‌ی این صفحه یا اصلاح متن انگلیسی، به این لینک مراجعه بفرمایید.