سرفصل های مهم
بخش 04
توضیح مختصر
زمان مطالعه

8 دقیقه

سطح

سخت
دانلود اپلیکیشن «زوم»
این فصل را می‌توانید به بهترین شکل و با امکانات عالی در اپلیکیشن «زوم» بخوانید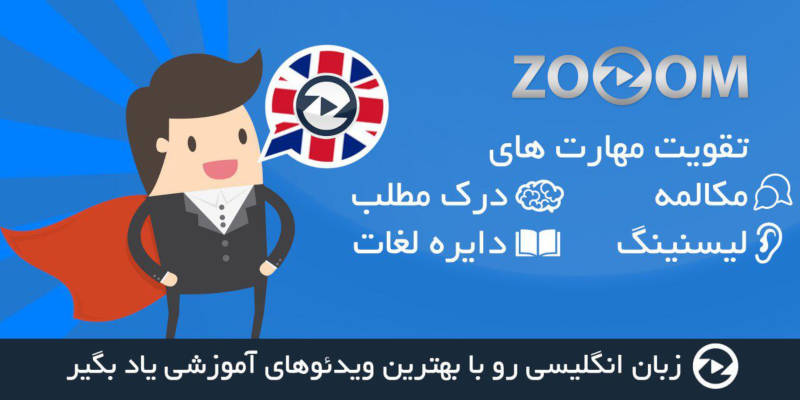 فایل ویدیویی
متن انگلیسی فصل
Boy, that kid smelled.
Where are we going?
Just getting rid of you
through a secret tunnel so she does not see us.
So, can l ask you a question?
ls that real, about the garlic thing?
Yes, l cannot have it. My throat swells.
Wooden stake to the heart?
Yeah, well, who wouldn't that kill?
Here we go.
l'm sorry. l'm a little lost.
Yes, l know it's your honeymoon. l apologize.
Go back to doing what you were doing.
l'm not down here much.
lt's meant to be an exit if humans ever invade.
So, l'm, like, the first human here, huh? That's really cool.
Oh, boy.
l think this is it.
What's happening? l'm terribly sorry.
My mistake. What is wrong with you people?
Oh, man. This place is amazing.
Okay, l could really use some silence right now.
All right, third time's a…
Drac.
Yes, Frankie?
Hey, buddy, what you been doing?
Don't move.
Never mind that. What you been doing?
We wanted to practice our big number for Mavis's party,
and then these losers wouldn't get off the bandstand.
Okay. Put down Zombie Mozart,
Bach and Beethoven this instant.
Did you get to rehearse at all, Zombie Beethoven?
Listen, Drac, we wanted to play something, like old times.
We even thought maybe you'd sing with us.
Come on, fellas. You know that l haven't sung in public since Martha.
Yeah, but we just thought how much, you know, Mavis would love it.
l said no!
Don't ask me again!
Okay. Now, let's hug the zombies. Let's all make up.
Wow. He really scared you. l wasn't scared.
l was being polite, okay?
Hey. What are you doing here? l thought you were planning.
l never caught your name.
My name's Mavis.
Mavis? That's a pretty neat name.
Yeah, my mom picked it.
So, are you going to tell me your name?
Me? My name? Good question.
Well, obviously, l'm Frankenstein.
No, you're not. Frankenstein is my uncle over there.
The gentleman hugging Zombie Mozart.
Right. Of course, he's your uncle.
Well, see, l'm not "the" Frankenstein.
l'm his cousin, Johnnystein.
Johnnystein? Hey, Mavis.
Who is that?
Are these monsters going to kill me?
Not as long as they think you're a monster.
Huh? That's kind of racist.
We'll talk later.
ls he making fun of me? No, no.
Of course he's not, because he's…
He's your cousin, Johnnystein.
Yes, yes, yes.
l don't have no cousin.
No, no, you do. He's your sixth cousin, three times removed.
On your right arm's side.
You have a cousin?
Frank, if your arm could talk,
he would tell you that the original owner of your arm had a brother.
Who married a woman.
Who was… For strangling a pig.
l have pig-strangling blood in my arm?
That's kind of cool.
Well, cuz, great to meet you.
So, what brings you here, Johnny?
What was that? Oh, sorry.
l should really clear my throat before l speak.
Anyway, what brings you here?
Party planner.
Yes, l have recruited Mr. Stein here to help me with Mavis's birthday party.
Wait a minute, you asked someone to help you?
Captain Control Freak?
lt's Count… And yes, l thought having a Mavis contemporary would be useful.
Yeah, he totally needed a fresher perspective.
Okay, Johnny, Mr. Tight Coffin over here
was planning to have these powdered lame-os play at the party.
So, anyways, we thought we could liven things up a bit.
Whoa! You all play? Let's check you guys out!
Whoa, whoa, whoa. Hold on, guys.
Stop.
That's cute, but kind of old school.
Yes, thank you, Johnny.
You got to totally tempo things up.
Here, let me show you.
Werewolf man, give me a jam!
Two, three, four!
Awesome.
l am so blown away right now.
l think my cuz is gonna make this the best party ever!
Yeah! Maybe he can find a way to get me some chicks.
We should do a dance contest!
We're not doing any of that.
We've got to stay on schedule, all right?
All right, Dad, all right.
Johnny, you're coming, too. l don't know.
ls it cool with Dracula? Johnny, come with us.
N-27.
G-61 .
Bingo! Bingo!
How dare you.
Do you know what doctor made me?
l didn't do that.
Circles?
Fly?
Hands? Film.
Vomit. The Vomit?
The Throw Up. No. That wasn't a clue.
Nothing?
Emptiness? Glasses?
Glasses? Glasses shaking?
Glasses shaking sideways!
Through The Looking-Glass?
l stink at this.
l didn't do that.
And pull it back. And up. And push.
And twist. And back.
And up. And twist.
And push.
No. Don't copy that.
And back. And up. And twist.
Let me get a bubonic moose nose omelet with cockroach paste and mouse jelly.
And with egg whites.
Bonjour, Monsieur Dracula!
May l make you an omelet?
No, no, no, no. l'm not hungry.
What? Esmeralda, you smell it again?
Human? l am hungry.
Johnny, you've been to the Taj Mahal?
Come on. No monster's been to the Taj.
Man, l wish l could go there.
You know what? l'll take 50 omelets.
You heard the man! Make them!
How did you deal with the mobs?
Yeah, it does get pretty crazy in the summer.
But, you know, you just got to roll.
He just rolls. That's cool that he rolls.
Yes, yes, cool.
Look, love droppings, l brought you a bagel with your favorite, scream cheese.
Holy rabies. Thanks, Dad.
Johnny, try some scream cheese, it's awesome.
Oh, cool.
But l'm scream cheese intolerant. So, polite pass.
Yes, of course you are.
Johnny, can we party-plan talk for a minute?
What are you doing?
lf they find out you are human, they'll go bat poop!
Relax. No one suspects anything.
The only thing that looks weird is how much whispering you're doing.
مشارکت کنندگان در این صفحه
تا کنون فردی در بازسازی این صفحه مشارکت نداشته است.
🖊 شما نیز می‌توانید برای مشارکت در ترجمه‌ی این صفحه یا اصلاح متن انگلیسی، به این لینک مراجعه بفرمایید.