سرفصل های مهم
بخش 08
توضیح مختصر
زمان مطالعه

6 دقیقه

سطح

ساده
دانلود اپلیکیشن «زوم»
این فصل را می‌توانید به بهترین شکل و با امکانات عالی در اپلیکیشن «زوم» بخوانید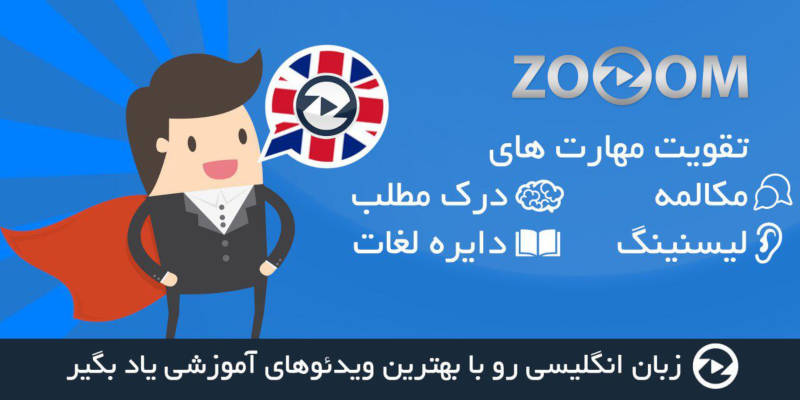 فایل ویدیویی
متن انگلیسی فصل
Lots of sheep! l got this one.
What? Now there's no sheep in the road. Let's go.
That was pretty sick, man.
You eat lamb chops, it's the same thing.
We don't have time for this. Come on, let's move it!
Look, a human.
Welcome to Transylvania!
That was trippy.
Monster Festival?
What's a Monster Festival?
Did they know we were coming?
They like us?
Really?
Excuse me? Do you know the best way to the airport?
Yes, fellow Dracula. There's only one way. Bleh, bleh-bleh.
But it's all blocked. We'll never make it in time.
You should have left an hour earlier. Bleh, bleh-bleh.
l do not say "Bleh, bleh-bleh."
All right, let's just run through it on foot.
Drac, this'll protect you.
lmagine if that guy knew he was talking to the real Drac.
He'd run for the hills!
Hold it, now. Hold it, now.
That sounds spot on.
But the only way they'd know the real us is if we show the real us.
This could work.
You mean, like, scare them? We haven't scared people in centuries.
l don't even think l have it in me anymore.
l got nothing. l really got nothing.
Let's just move this along.
l'm trying to scare you!
The real Frankenstein!
We know! We love you!
Can you sign my torch?
Listen, before anything else, down there's the real Dracula!
Prove it.
All right. Continue.
Drac's daughter's in love, and he's got to get to the airport!
And he can't get through this crowd!
Why doesn't he fly? The sun, you idiot. He's a vampire.
That's right. Thank you, Monster Nerd.
So, people, if you really are our friends, clear a path for the man!
Okay. All Draculas, line up. Bleh, bleh-bleh.
Everyone else, lift the capes. Protect our friend. Bleh, bleh-bleh.
lt's all for you, buddy.
Go ahead.
Good luck! Go get 'em!
There's no choice.
Okay. Okay, l must do this.
Jonathan. Jonathan, can you hear me?
Tell me, do you dream of being a vampire?
This is how we're represented. Unbelievable.
Jonathan. Jonathan.
Can you hear me?
Whoa! Bat!
Wait, it's talking. Dracula? ls that you?
Dracula.
l can't understand you.
What? My hand's in a tan shoe?
What? Japan's eating lamb stew?
Hey, do you know you're smoking?
Pardon me. Sorry, excuse me.
Whoa! Excuse me.
-What the heck? -How'd a bat get up this high?
Folks, l'm gonna turn on the seat belt sign. Just a precaution while we…
While we hear a special announcement for my dear friend Jonathan.
Dracula?
My dear boy, l have made a terrible mistake.
l was trying to keep my baby to myself, because l knew l would always protect her.
But I reaIize now, chiIdren need to discover things for themselves.
They'll stumble and fall, laugh and cry,
but such is life.
The truth is, you and Mavis are meant to be.
You Zinged.
lf she must give her trust to someone else,
l'm thankful that it is you, Jonathan.
l hope you can hear me and forgive me.
Okay, folks, we're going to make a quick turnaround to refuel,
and then we'll be back on our way.
Quit your whining! l'm burning up out here!
Dad?
l'm fine. l'm just a little sunburned.
Honey,
l always thought the worst thing ever would be seeing you go.
But the worst is seeing you unhappy.
Mavey, l want you to live your life.
l don't know how l'm supposed to do that.
You know, Mommy already gave you her birthday present.
Can l now give you mine?
What do l need this for?
lt comes with an accessory.
You? You.
Why are you back?
'Cause you're my Zing, Mavis.
l'm your Zing?
But you told me you hate monsters.
Yeah, well, l was afraid your dad was gonna
suck all the blood out of my body if l didn't say that.
l wouldn't have…
No, he's right, l would have done that.
Dad. l was wrong, Devil-chops.
Do you really mean it, Dad?
Go make your own paradise.
مشارکت کنندگان در این صفحه
تا کنون فردی در بازسازی این صفحه مشارکت نداشته است.
🖊 شما نیز می‌توانید برای مشارکت در ترجمه‌ی این صفحه یا اصلاح متن انگلیسی، به این لینک مراجعه بفرمایید.