سرفصل های مهم
نمونه صدا 3 - مکالمه در کلاس
توضیح مختصر
زمان مطالعه

6 دقیقه

سطح

متوسط
دانلود اپلیکیشن «زوم»
این درس را می‌توانید به بهترین شکل و با امکانات عالی در اپلیکیشن «زوم» بخوانید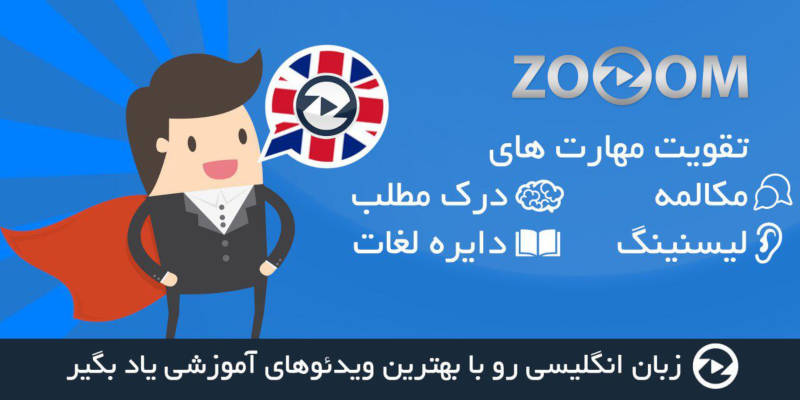 فایل ویدیویی
متن انگلیسی درس
Sample Recording 3: Classroom Discussion
In this video, we'll hear a sample of the classroom discussion. Well, what is the classroom discussion? This isn't really a discussion. It's more of a lecture. We just call it a discussion, because there are a few people who talk. It's about four to six minutes long, just like the lecture.
And mostly the professor talks. It's about an academic topic. It's not about student life. And the only difference is that you'll get some questions or comments from students. That's what makes this different than a lecture. Now, those students will talk about the same thing, talk about the same topic.
Very often, the professor will ask the students for their knowledge, and then the students will explain something. So its really just like a lecture coming from the students. Sometimes the questions or comments are actually very small, very short, and the professor speaks almost all of the time. So, they're basically the same as a lecture.
We can consider discussions to be the same as lectures and treat them the same way with our notes and in our studies. We don't have to do anything very special for these. Similar to lectures, again, you'll have a few pictures that you see while you listen.
At first, you'll see a picture of the professor, and maybe you'll see a picture of the class or the students who ask the questions. And you also might see some diagrams or illustrations or keywords on a blackboard. This is just like the lecture. Okay. So now let's hear an example.
First, there's a short introduction. You hear something like this. Now, listen to part of a lecture in a poetry class. And here's our discussion. All right.
So we're going to move on to a new project today. I know that everybody enjoyed writing structured poems when we worked on those villanelles last month. So I wanted to return to that. We're we're not going to be writing more villanelles though. Instead, we're gonna work on something that I think will be a unique experience for everybody here, something you haven't tried before.
Has anybody heard of a sestina before? Anybody? Dora, you look like you have something to say. Well, I have heard of it before, but only because my friend, Tim, took your class last semester and told me about it. That's all right.
I guess I should expect that if I assign the same type of poem two semesters in a row. Why don't you tell us what you know about it anyway, Dora. Sure. So, I remember that there are six stanzas. Six parts of the poem and each of those six stanzas has six lines.
I can remember because seis means six in Spanish and so was sestina has six groups of six lines. I guess it's a Spanish type of poem. You're very close, but not quite. It's actually a very old form of poem. Older than the Spanish you're learning in class.
The first sestina we know of was written in Occitanian, a language that's related to Spanish, but is completely distinct. Well, let's not get stuck talking about the history of the form. It's really the organization, the pattern it follows that we're going to be working with. So as Dora said, the first stanza of the poem is made of six lines, as are most of the other stanzas, and yes, there are six stanzas too.
But maybe I'm getting ahead of myself. Let's just look at that first stanza. There's actually not much to say about this. There are very few rules. The lines don't have to rhyme, and there is no set length you have to use. professor?
Sorry, but I thought you said we were going to work with another structured type of poem. If there's no rhyming, then we can just use any word we want, right? That sounds easy. That's a great question, David. But I haven't yet talked about the second stanza.
Things are about to become a little complicated. So please bear with me. Looking at that first stanza, we're gonna take the end words from each line. Let's assign letters to each end word. The first line ends with word A. The second line finishes with word B.
The third line ends with C and so on. Now, the second stanza makes things more difficult. You're gonna use the same six end words to finish the six lines of the second stanza. But this time, the order will be different. Rather than using A, B, C, D, E, F, the lines will end using F, A, E, B, D, C. And the third stanza, well, it will also have a very specific order using the same exact end words again.
I'm going to hand out a worksheet in a moment, which shows the total organization of the poem. So don't worry too much if this looks a bit confusing. What I wanna stress is that each line must end with a specific word. You have no choice about how to organize the end words. Okay.
I see. So we actually have to repeat the same words a lot. Exactly. You're going to use those same six end words to end every line of the poem. That makes for a lot of repetition. You'll have to choose which words you use carefully.
If you pick six very rare words to use as those end words, then it will be hard to repeat them in every stanza. Let's say I use the word elbow to end the first line of my poem. Because of this very strict form, I'm going to have to use the word elbow five more times and that might be a bit difficult. But at the same time, if you choose six common words, the reader or the listener, if you're reading the poem out loud, might not even hear the repetition of the word.
If I end my first line with the word me, it might not be very interesting. Saying me five more times won't be all that noticeable. And that's why we're going to try this forum. I want all of you to start thinking about how repetition like this affects your writing. I think you'll get some interesting reactions to poems you create.
مشارکت کنندگان در این صفحه
تا کنون فردی در بازسازی این صفحه مشارکت نداشته است.
🖊 شما نیز می‌توانید برای مشارکت در ترجمه‌ی این صفحه یا اصلاح متن انگلیسی، به این لینک مراجعه بفرمایید.