سرفصل های مهم
از یاداشت های خود استفاده کنید
توضیح مختصر
زمان مطالعه

9 دقیقه

سطح

ساده
دانلود اپلیکیشن «زوم»
این درس را می‌توانید به بهترین شکل و با امکانات عالی در اپلیکیشن «زوم» بخوانید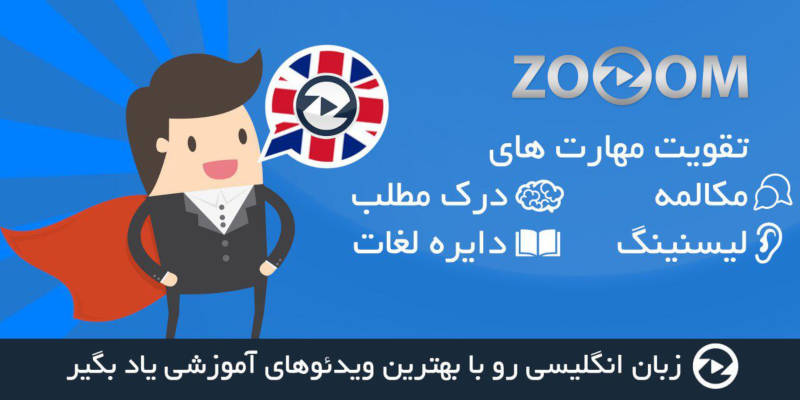 فایل ویدیویی
متن انگلیسی درس
Using Your Notes
When you're answering a detail question in the TOEFL listening section, it's important, it's absolutely crucial that you use your notes well. So let's take a look at your notes, and see how to use them. During the listening, you should be taking notes of course, but make sure that you understand as much as possible. You're not trying to memorize, remember, you're not trying to write down every single detail that the recording includes.
You want to make sure that you know what is said. That's most important, not just copying the words. Ideally, you wouldn't even need your notes. Ideally means this is in a perfect world. In the real world, you will need your notes but, if you understand everything perfectly, if you focus, pay attention and understand, then you won't need notes very much at all.
Those details will be small parts of the lecture or the conversation. Yes, but those lectures and those conversations are pretty short. So if you're paying attention and you can understand what they say, then you will probably remember the details. That doesn't mean that you should skip notes. Again, you need those notes.
During the questions, make sure you find the right section in your notes. Locate what part of the lecture or what part of the conversation the detail is from. After you've done that read back through your notes and just remember as much as possible of what was said at that time. If you remember other irrelevant details, details that don't matter.
That's okay because thinking about those can help you to remember the details that do matter. So those surrounding notes are helpful even if they don't include the detail that you need. It's important that you remember the part of the conversation or the part of the lecture and that builds your memory towards getting the exact specific detail of the question.
Okay, so if the detail isn't in your notes, and you don't remember it, what do you do? Well that's not a very good position to be in, but it happens. Of course, you should always guess on the TOEFL if you have no idea. So that means you'll use what you do know. What answer choice makes the most sense?
What is appropriate with the main idea of the lecture as you understand it? Can you infer what the answer possibly is. Now, this can help sometimes but very often there are two answers that seem possible, it can help you cross out. Eliminate one answers, two answers very often as well so that makes it helpful but it's not perfect.
Let's see a sample of a detailed question and get an idea of how we use our notes, we're using the lecture from the lesson, Listening Sample 1: Lecture which is linked underneath the video. Okay. According to the professor, why do diamonds have faces and edges?
This is a very specific detail, it was about just one sentence or maybe two sentences in the lecture. So let's go back to our notes and try to find it. Here are my notes. Of course, maybe some of this is a little difficult to understand because they are my notes.
Some parts are a little bit long, like Allotropes. You probably won't write this whole word and you probably won't know how to spell it. That's okay, this is just for the lesson. Now, my notes are structured quite well. In the beginning, we introduce Allotropes.
The professor asks what they are and then she starts talking about coal. And then she talks about diamonds, and then she talks about graphite. And then she comes back and talks about allotropes one more time at the very end of the lecture. Now what part are we asking about? Again, we are looking at.
Why do diamonds have faces and edges? So you can imagine that this is about here in my notes. Now the answer isn't here in my notes, but that's okay. They help me to remember, I remember that at this part of the lecture she had talked about coal and said that it didn't make clear shapes. And diamonds on the other hand was very organized and it did make clear shapes, and there were those pictures.
I remember a picture around this point which showed the diamonds shape and, and that diamonds shape was very structured. We also said that the diamonds are clear. You can see through the diamond, but that might not help us, this one seems like it is the most related structured diamonds. That was an important part about the description of diamonds.
Okay. So, now let's try to answer the question, according to the professor, why do diamonds have faces and edges? The inner structure of diamond is unstable and random. Okay, this part looks good but this is opposite of the truth. Diamonds are not unstable, so that's definitely false.
Diamond contains fewer impurities than coal does. Well, this is true the lecture said this, diamond contains fewer impurities than coal does. Is that why diamonds have faces and edges? I don't think so, I'm looking for something about structure. But, maybe, let's keep it for now.
The orderly atomic arrangement of diamond is reflected in larger-scale pieces. Okay, there's some difficult vocabulary here, the orderly atomic arrangement is reflected in larger-scale pieces. This might be a little bit confusing but, if we can understand that this means it is, organized, and, reflected means, shown, here. Not reflected like a mirror, but something like, displayed.
Then we can understand that this says, the structure of the carbon in a diamond is displayed in big pieces. That sounds right, structure created those faces and edges, so I'm going to keep that. And finally we have the last answer choice, Crystals only form from specific molecular structures.
Well, again this might be true, but the lecture talked very little about crystals and not at this time when we said faces and edges that was a different part of the lecture and it's not really related so we can cross that off and if we go back out of these two our correct answer is C, this makes more sense with the main message, so we choose that.
And that's all.
مشارکت کنندگان در این صفحه
تا کنون فردی در بازسازی این صفحه مشارکت نداشته است.
🖊 شما نیز می‌توانید برای مشارکت در ترجمه‌ی این صفحه یا اصلاح متن انگلیسی، به این لینک مراجعه بفرمایید.