سرفصل های مهم
کلمات کلیدی ساختاری
توضیح مختصر
زمان مطالعه

11 دقیقه

سطح

خیلی سخت
دانلود اپلیکیشن «زوم»
این درس را می‌توانید به بهترین شکل و با امکانات عالی در اپلیکیشن «زوم» بخوانید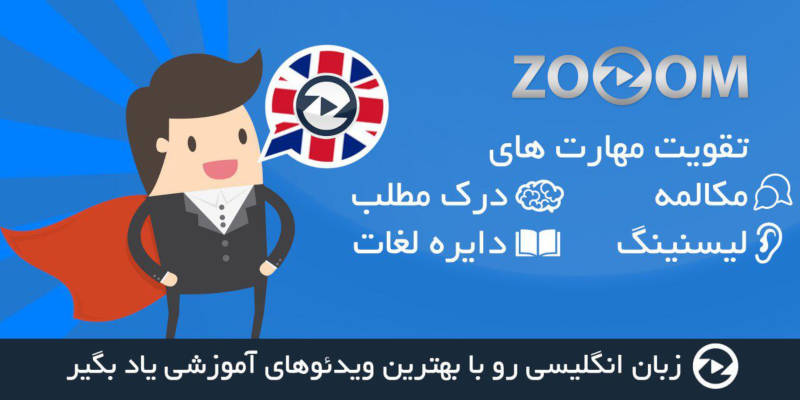 فایل ویدیویی
متن انگلیسی درس
Structural Key Words
In this lesson, we're going to look at a very important skill for the TOEFL in general. It's especially helpful for organization questions, but we've looked at it in reading and we will see it more in any other listening or text. We're focusing on structural keywords, okay, so what are structural keywords. Let's take for example some comparison and contrast words.
Like meanwhile, on the other hand, conversely, in contrast, this is just the short list. In fact these are all contrast words. If we used comparison we could add some more, similarly, likewise, there are many, many, many words we could add to this list. And phrases too, but that's not the point.
We don't want a complete list here. You may never find a complete list, but you do want to be aware of these different types of words and phrases and you want to listen for them. Pay special attention when you hear them in all of your TOEFL listening practice. And read for them. Pay special attention when you see them in your reading practice.
That might be during practice TOEFL questions, or it might be during other lectures or other reading, reading from a newspaper. Anytime you're practicing your English, you should be paying attention to words like this, how they are used, and what they mean. Cuz they are very, very important. Okay.
Well, what, what else do we have? What other types of words are there? There's listing. This is for if you have three or four, or however many. Separate topics that are all equally related, say for example three different types of bird.
Okay. There's cause and effect. Because. Why something happens? There are examples. And, here are some words for summarizing.
Now in this lesson we're really paying attention to how these words can be used. For big organizations. That's not just two sentences related to each other, but two big ideas related to each other. In a text, that might be two different paragraphs. In a lesson.
In a recording, it might actually be one minute of speech and then another minute of speech. There are, of course, no paragraphs when you're talking. Now, how do we know that they are used. For the big structures, for the big topics. It's hard to tell, but if we understand some of what is said, that is, the content, then.
If we understand the speakers purpose, we can use these keywords together with the content and the purpose and see a bigger organization. So, say we have a professor. And the professor is talking about the difference between corvids, this is a type of bird, and parrots. And the professor talks about corvids for a long time.
And then they say, okay, moving on. And the next sentence you hear is about parrots. Now, that sounds like this word is used or this phrase. Is used to show listening in a much larger structure. And in that case, we might have an organization question at the end, which asks about that organization, about that structure.
Okay, let's see an example of how we can use these. Our example question we'll use the lecture from "Listening Sample 1: Lecture" in our previous lesson, and that is linked under the video so you can go back and listen once more to that lecture. If you know the lecture, if you've heard it, and you're ready, then we can move on to the sample question.
Okay. Let's take a look at our question. Why does the professor discuss carbon? Now, this looks like a function question, right, with this why. But, we know it's an organization question because a, there's no listen again. And, b, this is a very big topic that takes a long time in the listening. So, now, what is the professor's purpose in the lecture?
Well, we know that at the beginning, she said she wanted to introduce the idea of allotropes. And she asked how many people knew allotropes, and then she said, well, okay, I won't waste your time. Let's talk about this quickly. Remember that this is a part of a longer lecture.
Any TOEFL lecture is just a piece, and more is also said which is not recorded and you don't hear. So, before the professor talked about allotropes. She was probably talking about some other topic. And afterwards, she probably moves on to another topic. This is clear by how she introduces it, allotropes.
And how she finishes in the recording. She is just briefly talking about a topic, which is she says fundamental, very important, but is background information. Okay. Now, if she's giving that background information and then she starts talking about carbon, very specifically, what is carbon?
Well, according to the lecture, it's an element that has a few different types of allotropes. Coal is mostly made of one allotrope of carbon. Diamonds are made of another allotrope. And, graphite is made of a third allotrope. So.
These sound like examples that help to define her topic. That is they are instances which show what an allotrope is. So maybe we'll see the word example, or instance, in the correct answer. Let's see. A, to define the element's distinct forms.
Okay, she does use carbon to define. What an allotrope is, but the elements distinct forms. That's diamonds, graphite and coal, she's not defining diamonds by discussing carbon. That relationship is mixed up. This can't be correct, because we are not defining diamonds.
We're defining allotrope. Okay. How about this? To illustrate how a substance's properties can be affected by its molecular makeup. Well, there's some difficult vocabulary here.
We heard a lot about molecular and molecules in the lecture. We didn't hear makeup. But mm, let's look at the other words here. To illustrate, yeah, to show a picture. How a substance, a material like a diamond, substance's properties how soft or hard or what color it is, can be affected or changed by its molecular makeup.
This. If we know the words, sounds pretty good. The different types of carbon are examples which illustrate, they show a picture of different properties and different molecular structures. So, if we know the words we'll keep that for now.
If we don't know the words, we also keep it, because we can't cross it off if we don't understand it. All right, next. To summarize a concept which the class has studied previously. Well, summarize is really the wrong word here. What are we summarizing by discussing carbon?
This is a new idea. We are definitely not summarizing. To provide an example of varying levels of purity in a chemical's elemental construction. Okay. This looks pretty good, provide an example, yes.
An example of we want of, of allotropes, right? The example of varying levels of purity. This is a little bit difficult but varying means changing or differing, levels of purity. Some are more pure, some are less pure, in a chemical's elemental construction. Now, even if we don't know these words exactly, an example of purity, you should know purity.
That's definitely not right, because we're looking at examples of different molecular structure of how different atoms can be arranged in different ways. And make different materials because they're arranged in different ways. We're not just talking about pure or impure. It's a really a different topic. So we're not providing an example of that.
And d is out. Which means that our best answer is b.
مشارکت کنندگان در این صفحه
تا کنون فردی در بازسازی این صفحه مشارکت نداشته است.
🖊 شما نیز می‌توانید برای مشارکت در ترجمه‌ی این صفحه یا اصلاح متن انگلیسی، به این لینک مراجعه بفرمایید.