سرفصل های مهم
تله پاسخ غلط - مراقب اصطلاحات باشید
توضیح مختصر
زمان مطالعه

8 دقیقه

سطح

متوسط
دانلود اپلیکیشن «زوم»
این درس را می‌توانید به بهترین شکل و با امکانات عالی در اپلیکیشن «زوم» بخوانید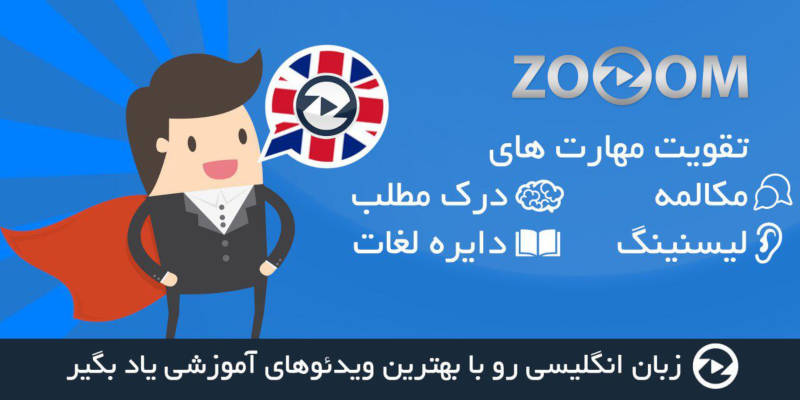 فایل ویدیویی
متن انگلیسی درس
Wrong Answer Trap: Watch Out for Idioms!
The trap that I want to talk about in this video is really just for function questions in TOEFL listening. And it's about idioms. Now the TOEFL has different types of idioms. But the most important type is the normal conversational phrase, the common idiom in conversation.
So for example, things like you bet. Yeah, right! And I'm getting ahead of myself. Now, if you're interested by the way, you bet means definitely yes, and so you're really agreeing strongly. Yeah, right, surprisingly can mean nope.
It's actually sarcastic. It's not a serious usage of right or yeah. It's saying, yeah, right, meaning, no, I don't think so. That's not true. And I'm getting ahead of myself means I'm talking about a topic that is too advanced or that should be for later.
So that's actually hard to write but let's just say talking to advanced. Now, those aren't really important for this lesson, I just thought you might be interested in knowing the meanings. But these are the types of phrases that are important for TOEFL conversations in the listening section. They are especially important for function and attitude questions.
Like I said function questions are keys for these idioms here. More interesting idioms and metaphors do appear but they're not as important. Things like bite the bullet or throw out the baby with the bath water. Now these are metaphors. Biting the bullet means doing something that's very painful but must be done. And throw out the baby with the bath water means accidentally causing a problem or getting rid of something that's good, because you're trying to get rid of something that's bad.
So it means causing problems by trying to solve problems really, okay. And that is not important for the TOEFL because, the TOEFL is more about common conversation. It's something that you can study and is interesting to study and won't hurt you for the TOEFL. But it's just not the most important part.
But these kinds of idioms do appear very commonly in the function questions. And you might hear something like this. Here's an example. So first let's listen again to part of the lecture. Now, that's not actually possible. You couldn't create diamonds from coal.
Not by pressure alone at least. But the basic idea behind it does have a grain of truth. Okay this is from that sample lesson. The sample one on the lecture at the very beginning of the listening lessons. And here she's talking about making diamonds from coal, and she says it's not actually possible.
And our question asks us about this this particular phrase. Why does the professor say this? But the basic idea behind it does have a grain of truth. Okay, but the basic idea behind it does have a grain of truth. Note that phrase, "grain of truth". That's the idiom here.
What is a grain of truth? Well, this is a fairly common conversational idiomatic phrase meaning a small amount of truth, that is, a grain is a small amount within a larger thing that is not really true. So it comes from something that's true but it's kind of changed into a lie, something false.
And grain here is you know like for example a grain of rice. If you eat rice how many grains of rice do you eat? A few thousand maybe, right? So a grain is a very small thing, it is a small piece of truth. But you could have in your answered choices something that looks like this to illustrate the sizes of pieces of coal, a grain of truth is not actually a piece of something.
It's a metaphor. So this is a literal definition of a word that was a metaphor in the original idiom. So that is the kind of problem that can be confusing, because if you hear grain of truth, and you think it was grain of coal, maybe you're thinking, it's a small piece of coal.
But no, no, no. It's a metaphor for a small amount of truth, and that's what causes the problem. The grain is not the size of something. It is not a literal grain. So this answer choice is tempting but wrong, because it takes a metaphor literally.
So, in order to avoid confusion like this, traps like this, it helps a lot to know these conversational phrases. To simply know the idioms already. So in order to do that, TV and movies, well they help a lot. There's a lot of idioms in TV and movies. You want to study that kind of conversational English and don't just watch TV you need to research the phrases you hear.
So when there's a phrase like, bite the bullet, look up the meaning, find it. Or when they say yeah right, and it seems strange because you don't believe it's positive. Well do some research and find out that actually it's negative, it's sarcastic. So you need to look up online the meanings of these metaphors or in a book and not just watch the TV, right?
You need to pause it sometimes and find the meaning. When you're actually taking the test, if you don't know the meaning of a phrase or you're unsure, think about the purpose. Think about the main idea that the professor wants, or the student wants to communicate. And how this idiom, how this phrase, relates to that main idea.
And you can use the tone of voice there, what they sound like, what the emotions sound like to help with that because when that student says, yeah right, it's probably not positive. His tone of voice shows that it's negative, right? So consider what you to mean what you expect they want to communicate and not just the actual words.
If you do think it's an idiom, don't pick literal answers. Don't pick the ones that just have the meanings of the same words. You need to think about what it could mean as a metaphor. That's tricky. In order to do that you need to know first that it is an idiom. If it seems like something that words here don't match the meaning, don't match what the professor or student should be saying, then in that case you want to avoid these traps.
مشارکت کنندگان در این صفحه
تا کنون فردی در بازسازی این صفحه مشارکت نداشته است.
🖊 شما نیز می‌توانید برای مشارکت در ترجمه‌ی این صفحه یا اصلاح متن انگلیسی، به این لینک مراجعه بفرمایید.