سرفصل های مهم
تن صدا
توضیح مختصر
زمان مطالعه

10 دقیقه

سطح

ساده
دانلود اپلیکیشن «زوم»
این درس را می‌توانید به بهترین شکل و با امکانات عالی در اپلیکیشن «زوم» بخوانید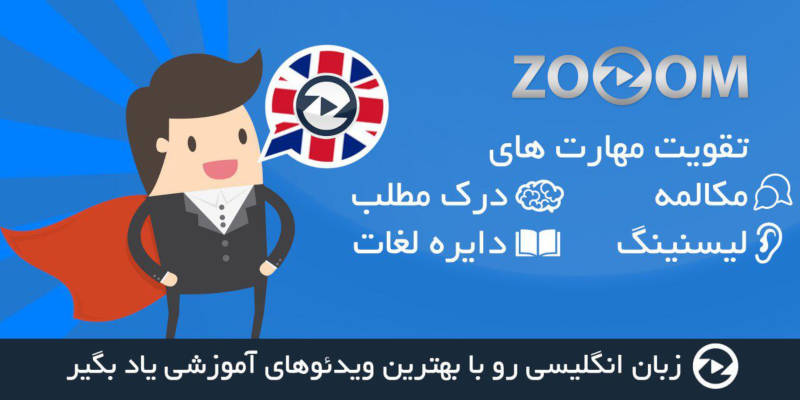 فایل ویدیویی
متن انگلیسی درس
Tone of Voice
In this lesson, we'll look at a skill that can really help with attitude questions as well as function questions. This is part of getting in the speakers head. Specifically, were talking about the tone of voice. Tone of voice is how you say something. What you sound like when you say it.
You can say, I don't like chocolate. And you can sound angry. I don't like chocolate. Or you can sound just factual. I don't like chocolate. There are many different ways you can say that one sentence.
And sound quite different and really communicate different things. So, how can we hear that and how can we use that in the TOEFL? Let's take a look at a few things that you should be careful about, paying attention to, when you listen. First, you'll wanna pay attention to certainty. When a person speaks, if they are sure about information, then they will sound sure.
Here's an example. But they're clearly quite different from coal, right? Okay, so, notice, this is actually a question. That's interesting. Why does she make this a question if she is very certain? Well, earlier, listening to this part.
He sounds certain. She sounds like she is giving clear information, especially when she says clearly, obviously, definitely. Everybody knows. So, she uses the word right just to, mm, encourage focus, encourage attention from the students.
She wants them to be active. She wants them to listen. But this part of the sentence is very certain. Next, pay attention to hesitation. Hm And repetition. Saying the same thing once or twice more after you've said it the first time.
Here's an example. Amy. Amy Mahon, who sits next to me? Okay. So, why does he mention Amy, and then give her name, Amy Mahon, and then describe her? That's, three things that all just talk about the same person. Well, he's talking to his professor, and Amy sits next to him.
Probably, he wants the professor to recognize who Amy is. That is, the professor knows Amy and he is trying to get the professor to say, oh, Amy, right, yes. That's what he is doing by repetition here. Okay, how about another? Questions.
Now this seems very general, but you should always pay attention to the questions. In lectures especially, if there is a question from the professor, it's probably about an important topic, a main idea. Now, you can also use these for just how their thinking, not finding the main topics.
For example, if there's no rhyming, then we can just use any word we want, right? That sounds easy. Okay, in this case, he used the same right that we saw in the certainty before. But here, this sentence is not very certain. In fact, he needs to find out this information. He's unsure, and he wants the professor to explain.
So, from this question, and from how he asks the question, we can understand that this student is a little bit confused. That gives us some of his thinking which can help for those attitude questions. And finally, pay attention to stressed words. Stressed words are words that sound stronger. So, for example. I don't know if me talking with these other students would really help all that much. Now, the me here is stressed.
She doesn't say, I don't know if me talking. She says, I don't know if, me, talking. It's very small. It's very subtle. It's very easy to not hear. But it's important.
This stress shows some other meaning. Why does she stress me? Why is this strong? Well, she is comparing me with the possibility of somebody else. Maybe the student, maybe another professor. Maybe a friend.
Okay. Let's try this with a sample question. We're going to use the recording from Listening Sample 2: Conversation lesson. So go back to that lesson, listen to it once more, and then you can come back to this video and answer the question. What is the professor's attitude toward the student's suggestion that she speak with his classmates?
And this is an attitude question. We know by that keyword. So, we want the professor's opinion. What she thinks. Well, we actually heard this a little bit earlier. She said I don't know if me talking with them would really help all that much.
So, she feels that maybe she can't help. She also said some other things she's not experienced in mediation. So maybe that would help here, knowing about her lack of experience. And when she said all those things, she sounded a little bit, well lets listen again. I'm not really experienced in mediation you know? I don't know if me talking with these other students would really help all that much.
I'm afraid I might just make matters worse. You hear that? She sounded, hm, doubtful. And then at the end, she actually made a little joke and laughed. She sounds like she doesn't really believe that it's a good idea. She doesn't think that this is what the student needs and she actually laughs about it a little bit.
That tone, even if you don't understand the words, can help us to answer this question. A, she believes the student hasn't spent enough time thinking about a possible solution. Okay, this might be true but it's not in the content. She doesn't say this.
We can't infer this, it's too big of a jump. B, she is nervous about trying something she has little experience in. Nervous. She doesn't sound nervous. Just by tone of voice we can probably cross this one out because she doesn't sound that way.
She thinks the student should ask somebody else to help. Okay, this is very tempting. She does say, I don't know if me talking with them, but you know, after that she does offer to help a little bit, just in a different way. And she never says clearly that the student should ask somebody else. So there are some problems with this, but it looks pretty good.
We'll keep it for now and check D. She is doubtful that she will be able to help resolve the problem. Well this word looks good. She sounds doubtful definitely. And she's doubtful that she would be able to resolve the problem. That sounds like it's probably true.
In fact, this one is correct. This is the better answer, because this is her reaction to the student's suggestion about talking with his classmates. She doesn't say that she should, that the student should ask somebody else to help. Although she imply it very lightly, but we can't really say it for certain. So d is our answer.
مشارکت کنندگان در این صفحه
تا کنون فردی در بازسازی این صفحه مشارکت نداشته است.
🖊 شما نیز می‌توانید برای مشارکت در ترجمه‌ی این صفحه یا اصلاح متن انگلیسی، به این لینک مراجعه بفرمایید.